Complete coverage of Computex Taipei at DIGITIMES. Computex Taipei is the largest computer exhibition in Asia and the second largest in the world, next to CeBIT in Germany.
This year TAITRA (Taiwan External Trade Development Council) arranged more than 2,000 1-on-1 procurement match-making meetings for three days during the recently concluded Computex...

Kingston Technology has announced the release of its SSDNow V series solid state drives (SSDs). Kingston said its new SATA SSD solutions specifically target for mass-market...

The hosts of Computex Taipei 2009 have announced that the tradeshow attracted 32,178 global buyers and over 100,000 visitors for the first four days of the show, growing 1% and 5%...

Broadcom has recently introduced a family of netbook products, including Crystal HD solution, which has been selected by Hewlett-Packard (HP) and Acer, and three InConcert modules.

Phoenix Technologies is demonstrating its PC 3.0 products including instant-on and off, always connected operating system for netbooks and smartbooks, laptop security products, at...

One of the latest trends in the pico projector industry has been to look for ways to integrate the tiny devices into other multimedia products. This year at Computex Taipei 2009,...

MIPS, showcasing its latest products at Computex Taipei 2009, has announced the availability of Android on MIPS architecture and that it will make the MIPS-optimized source code publicly...

Himax Technologies has said its patented color-filter LCoS microdisplay technology has been adopted in more handset and pico-projector products. Its exclusive LCoS technology is incorporated...

As the tour of Computex 2009 booths continues, read part 1, Getac, the rugged PC brand of Mitac Technology is also...

During Computex Taipei 2009, silicon and IP provider ARC is showcasing its latest Sound-to-Silicon solution, which focuses on delivering a rich audio experience with multimedia content...

Taiwan's Apacer Technology, which specializes in DRAM modules, is exhibiting a lineup of digital peripherals in addition to its complete series of new memory products at Computex...

With ultra-thin notebooks and netbooks taking up most of the spotlight at Computex Taipei 2009, several Taiwan IT players have added innovations to their products to show their unique...

DRAM module specialist Team Group intends to shift its business focus to SSDs for 2009, the company has said. In addition, the company revealed plans to set up a branch office in...

OCZ Technology is exhibiting a lineup of SSDs at the ongoing Computex Taipei 2009 show. The company said it provides competitive price/ performance ratio, with the Vertex series now...

Aten International, a designer and manufacturer of advanced connectivity solutions, is exhibiting at Computex 2009 (Hall 1, Booth A533, A534, A539 and A540). The KVM specialist is...

GlacialTech, a provider of cooling, power supply, and PC enclosure solutions for consumer and industrial applications, is showcasing its latest products at Computex 2009 (Nangang...

Tyco Electronics is showcasing its new IntelliTouch surface acoustic wave (SAW) touch technology at Computex 2009.

China-based Huawei Technologies is exhibiting its 3G modules at the ongoing Computex 2009 with an aim to boost sales in cooperation with Taiwan-based netbook makers.

Taiwan-based handset vendor Inventec Appliances has entered the netbook market, positioning itself to compete with its affiliate company Inventec in both the smartphone and netbook...

Wandering the halls of Computex 2009 it does not take long to realize that there has been a recent explosion of vendors trying to tap the all-in-one PC market. All the well-known,...

Microsoft plans to redefine mini-notebooks that Intel has categorized as netbooks with a new term – low cost small notebook PC, according to Steven Guggenheimer, corporate vice...

Acer has unveiled an ultra-thin business notebook, the TravelMate 8371, at the ongoing Computex 2009. The 13.3-inch TravelMate 8371 is built with an Intel Core 2 Duo processor and...

John Wei, platform marketing manager at Taiwan Semiconductor Manufacturing Company (TSMC), on June 3 attended a press event hosted by AMD to co-announce a successful ramp of AMD's...

USB is ubiquitous in the PC industry and the market will slowly continue to grow as USB becomes a requirement for most consumer electronics (CE) products, but what is really needed...

During Computex Taipei 2009, Taiwan IPC maker Lanner Electronics (Nangang Exhibition Hall, L808) launched what it claimed was the world's first Intel Atom-based fanless embedded computer...
Related photos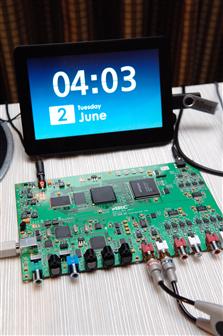 Computex 2009: ARC Sound-to-Silicon solution targets media phones
Photo: Company, Jul 28.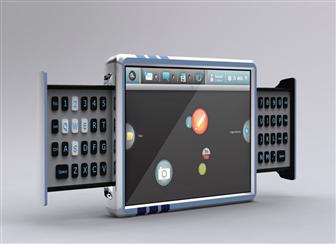 Computex 2009: Freescale eyes future netbook concepts and form factors
Photo: Company, Jul 28.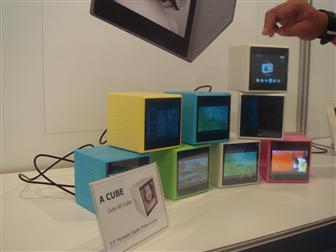 Computex 2009: Amstar 3.5-inch multi-function digital photo frame
Photo: Yvonne Yu, Jul 8.