Advanced economies news coverage
Taiwan's semiconductor industries generated NT$2.7 trillion (US$91 billion) in output in 2019, and the value in 2020 is expected to exceed NT$3.0 trillion, said premier Su Tseng-chang...

Acer has seen sales generated from non-PC products climb as a proportion of company revenues to 20%, and expects the proportion to continue expanding thanks to its business diversification...

Taiwan-based ASIC designers and silicon IP providers are set to continue seeing strong sales in 2021, having seen new orders and IC design revenues keep hitting highs in the most...

TSMC may expand its factory site in Taichung, central Taiwan for additional 2nm process capacity, according to company chairman Mark Liu.

Taiwan recorded manufacturing production index (2016 as base year) of 121.49 for August 2020, the highest-ever monthly level with increases of 4.27% sequentially and 5.29% on year,...

A fingerprint identification chip for large-area in-display sensing applications co-developed by Taiwan-based Egis Technology, eMemory Technology and Innolux is likely to secure validation...

Corning has announced it will exhibit technologies from its latest R&D innovations at the 2020 Taiwan Innotech Expo (TIE), one of the largest invention fairs in Asia, beginning...

SEMICON Taiwan 2020 has kicked off in Taipei and will run through Friday, highlighting 15 theme pavilions and innovation zones as well as 19 international forums on-site and online...

GaAs device and foundry company Transcom has disclosed plans to expand its factory site at the Southern Taiwan Science Park (STSP) to satisfy robust demand for military application...

As 5G services began to roll out around the globe in 2019, 5G communication is poised to expand into commercial applications with unprecedented development potential compared to prior...

Taiwan-based power supply and connector makers have seen sales growth thanks to stay-at-home activities since the second quarter of 2020 in the wake of the coronavirus pandemic, according...

Shipments of large-size TVs in the Taiwan market in 2020 are likely to be 10-15% higher than the projection of 850,000-900,000 units made earlier this year, bolstered by rising stay-at-home...

Taiwan-based MOSFET chip suppliers have stopped accepting low-margin orders, while giving supply priorities to established clients amid tight capacity at upstream 8-inch foundry fabs,...

Taiwan-based makers received export orders totaling US$45.49 billion in August 2020, decreasing 0.2% sequentially but increasing 13.6% on year, according to the Ministry of Economic...

Taiwan-based Unimicron, Nan Ya PCB and Kinsus Interconnect Technology have seen their ABF substrate capacities fully booked throughout the first half of 2021 thanks to strong demand...

Executives at Qualcomm have paid visits to Taiwan-based pure-play foundries for the purpose of securing capacity support if deliveries from China's Semiconductor Manufacturing International...

Taiwan-based solar module maker Tainergy Tech reportedly has sent samples of its newly developed semi-insulating SiC (silicon carbide) substrates for validation by GaAs foundry specialist...

With system vendors and contract manufacturers relocating part of their production to India, Taiwan-based IC distributors are encouraged to step up their deployments in the region,...

Taiwan's PCB makers in the supply chain for Sony's PS5 expect stable shipments of rigid mainboards for the new hgame console in the fourth quarter of 2020, according to industry so...

SiP substrates adopted for processing core processors and peripheral components for new Apple Watch models reportedly will be all supplied by three Taiwanese makers, Unimicron Technology,...

Taiwan-based cooling solution developer Yen Sun Technology is optimistic about its operation in 2021 as demand for automotive cooling fans is expected to surge and sales of IT fans...

The global IT ecosystem is undergoing fundamental changes in the wake of the coronavirus pandemic and US-China trade tensions. Inventec, as one of the major ODMs worldwide, is at...

Advanced, smart and green manufacturing will take center stage on-site and online during SEMICON Taiwan 2020 that takes place during September 23-25.

Taiwan-based motherboard and graphics card brands, and their upstream component suppliers are expected to see sales grow in the fourth quarter of 2020, thanks to the new PC hardware...

Taiwan-based IC design houses, led by MediaTek, are expected to enjoy a particularly strong fourth-quarter 2020, thanks to the coronavirus pandemic causing delays of new product launches,...
Related photos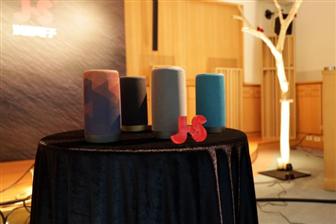 Jazz Hipster smart speaker
Photo: Company, Sep 1.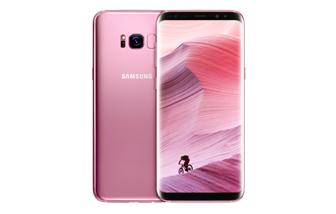 Rose Pink Edition of Samsung Galaxy S8+
Photo: Company, Jul 4.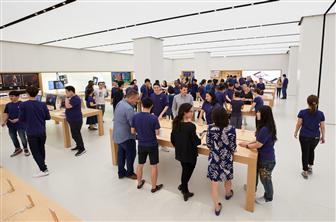 Apple Taipei 101 store
Photo: Company, Jul 4.
Related news around the web