621 news items tagged plant
FIH Mobile, the handset arm of Foxconn Electronics, will officially close its handset assembly plant in Chennai, India on December 24, 2014, according to the company.

King Yuan Electronics (KYEC) has broken ground for the second-phase construction of its new plant in Tongluo, central Taiwan, with completion scheduled for the end of 2015. The arrival...

LG Display has announced the opening of its first overseas LCD panel fabrication plant in Guangzhou, China, expanding its presence by adding to its existing module assembly plant...

Passive component supplier Taiwan Chinsan Electronic Industrial will complete construction of its new plant in Guangzhou, China in the fourth quarter of 2014 with volume production...

The Japanese Ministry of Economy, Trade, and Industry (METI) announced on June 17 the withdrawal of FIT certifications for 144 solar plant facilities with capacities totaling 290MW...

Light guide plate maker Global Lighting Technologies (GLT) announced it will hold a kick off ceremony for a new production plant located in western Taiwan that is expected to go into...

The new PCB plant of Chin-Poon Industrial in Taoyuan, Taiwan will kick off commercial production at a monthly output of 62,500 square feet in the first quarter of 2015, according...

Passive component supplier Ralec Electronic has decided to purchase up to 50-100% of common shares of Singapore-based chip resistor maker ASJ Holdings through a tender offer.

TacBright Optronics, a TAC (triacetyl cellulose) film subsidiary of Taiwan-based Shinkong Synthetic Fibers (SSF), will invest NT$3 billion (US$100 million) to construct a new TAC...

The Taiwan government, bowing to anti-nuclear pressure from the general public, has decided to immediately suspend construction on the country's nearly completed fourth nuclear power...

Samsung Electronics' new NAND flash plant in Xian, China reportedly has begun commercial operations, adding more pressure to the fragile NAND flash market, according to industry so...

Sharp has signed an agreement with Serm Sang Palang Ngan (SSP) of Thailand to construct a 52MW solar power generation plant. Construction will begin in January, with operations scheduled...

Advanced Semiconductor Engineering (ASE) is striving to resume normal operations at its K7 factory located in Kaohisung, southern Taiwan, which the company has been ordered to shut...

The first generator of Taiwan's fourth nuclear power plant located in the northeastern coast is expected to come into operation in 2015, according to the Ministry of Economic Affairs...

King Yuan Electronics (KYEC) has completed construction of a new plant in Taiwan with volume production to kick off in the second quarter of 2014, according to the IC testing services...

While the suspension of operations of Advanced Semiconductor Manufacturing's (ASE) K7 plant is unlikely to affect the backend IC supply chain in the short term, the likelihood of...

Taiwan-based IC substrate suppliers including Kinsus Interconnect Technology and Unimicron Technology expect no impact from a possible shutdown of Advanced Semiconductor Engineering's...

Semiconductor assembly and testing service provider Advanced Semiconductor Engineering (ASE) has provided explanations following a Chinese-language Apple Daily report that...

Toshiba has announced that it will end production of LCD TVs at Dalian Toshiba Television (DLTV) and close down the China plant by end of December 2013.

Taiwan-based PV conductive paste maker Giga Solar Materials on October 25 began construction of a ground-mounted PV power-generating station with an annual capacity of 17MWp in Fukushima...

AT&S is currently building a new IC substrate plant in Chongqing, China with volume production slated for year-end 2014. The new plant will have a production capacity of 100,000...

Catcher Technology is planning to shut off one of its three plants in Suzhou, China in November in line with the Suzhou Industrial Park's development policies, according to the com...

Wistron is building additional capacity at its plant in Kunshan, China, which some market watchers believe may be used to fulfill smartphone orders placed by Apple, according to industry...

Sharp has commercialized production of IGZO LCD panels for smartphones and will begin manufacturing them at its Kameyama Plant Number 2 before the end of 2013.

Global DRAM production has been hit due to a fire at SK Hynix' China fab. Combined production capacity at DRAM producers worldwide during the fourth quarter of 2013 is set to be about...
Related photos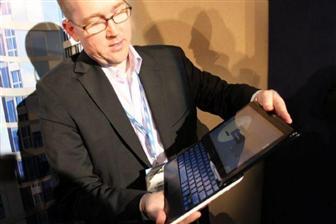 CES 2011: Samsung 7 Series sliding tablet PC
Photo: Yen-Shyang Hwang, Tuesday 11 January 2011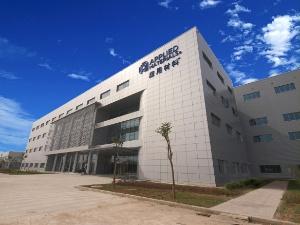 Applied Materials Solar Technology Center in China
Photo: Company, Friday 30 October 2009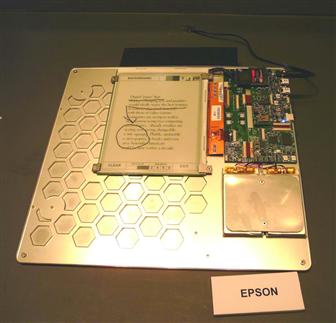 E-Ink cooperates with Epson on e-paper
Photo: Digitimes, Friday 18 April 2008
Related news around the web