884 news items tagged investment
China-based Tongfu Microelectronics has struck a deal with the Xiamen Haicang District government to set up a manufacturing base for advanced packaging and testing services locally...

China's National Semiconductor Industry Investment Fund (known as the Big Fund) has committed to invest CNY85 billion (US$12.4 billion) into the local IC industry, mainly the manufacturing...

The Foxconn Group has signed with the government of Kunshan City, eastern China, for its member companies to set up factories in the city, with total investment estimated at CNY25...

Foxconn Electronics (Hon Hai Precision Industry) has announced an investment project, the Flying Eagle, in the US. The project's planning will be finalized in the third quarter,...

Taiwan's Ministry of Economic Affairs (MOEA) approved 1,260 foreign direct investment projects (except from China) with a total value of US$3.316 billion in January-May 2017, decreasing...

Taiwan-based DRAM chipmaker Nanya Technology has announced the sale of part of its stake in US-based Micron Technology, with an aim to increase the company's working capital and repay...

AUO has decided to not construct a half-10.5G TFT-LCD production line, and instead will step up investment in its 8.5G factory in central Taiwan, according to company COO Michael...

China is striving to substantially improve the self-sufficiency rate for ICs in the nation. With strong government support, manufacturing capacities at China-based IC foundries and...

Sanjay Mehrotra, the newly appointed president and CEO of Micron Technology, commenced an overseas tour of Micron's manufacturing sites after the first month in his new role, with...

Semiconductor Manufacturing International (SMIC) is aiming to become a global top-3 pure-play foundry chipmaker by 2020, according to the China-based company. In addition to advanced...

Wistron has announced plans to invest US$100 million in digital signage software company Videri. The investment is expected to further tighten the two firms' relationship since Wistron...

Tsinghua Unigroup chairman Zhao Weiguo has criticized Qualcomm's intention of forming a joint venture with fabless chip firm Leadcore Technology and two local investment firms in...

IC testing solution provider Chunghwa Precision Test Technology (CHPT) has disclosed plans to develop new solutions for the manufacture of special-purpose PCBs with total investment...

Hefei Chang Xin's ambition to grow its DRAM business has seen some progress though the China-based firm has now chosen to keep a low profile. The company has been quietly renamed...

Globalfoundries and the Chengdu municipality have announced an investment to spur innovation in China's semiconductor industry. The partners plan to build a FD-SOI ecosystem including...

Taiwan's Ministry of Economic Affairs (MOEA) approved 991 foreign direct investment projects (except from China) with a total value of US$1.462 billion in January-April 2017, respectively...

Market watchers now expect revenues at Lite-On Semiconductor, a maker of discrete and analog IC components, to increase up to 15% sequentially in the second quarter of 2017.

Advantech hosted a forum in Ho Chi Minh City, Vietnam focusing on Industry 4.0 topics on May 10 with local system integrator Techpro. Tran Van Tung, an official from Vietnam's Ministry...

Chassis maker Catcher Technology reported its financial results for the first quarter with consolidated revenues at NT$14.58 billion (US$483.29 million), down 39.29% sequentially...

Worldwide semiconductor wafer-level manufacturing equipment (WFE) revenues totaled US$37.4 billion in 2016, an 11.3% increase from 2015, according to final results by Gartner. The...

Acer's mixed reality (MR) head-mounted display (HMD) that it developed jointly with Microsoft has recently begun shipments and the company has already shipped around 1,000 units...

Micron Technology and Microsoft have announced a collaboration that aims to address the major challenge of providing trusted computing models for IoT deployments in industrial, automotive...

North America-based manufacturers of semiconductor equipment posted US$2.03 billion in billings worldwide in March 2017 (three-month average basis), according to SEMI. The billings...

Several 12-inch fab projects implemented by China-based emerging chipmakers have been put on hold raising speculation about the country's overambitious plans to revamp the local chipmaking...

Taiwan's Ministry of Economic Affairs (MOEA) approved 757 foreign direct investment projects (except from China) with a total value of US$1.094 billion in January-March 2017, respectively...
Related photos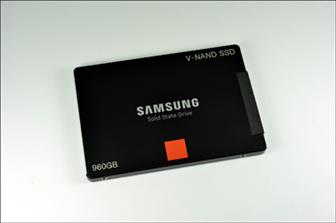 Samsung 3D V-NAND SSD
Photo: Company, Monday 19 August 2013

KLA-Tencor 2910 series optical inspection system and eDR-7100 e-beam review tool
Photo: Company, Thursday 18 July 2013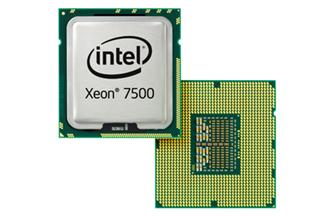 Intel Xeon 7500 series processor
Photo: Company, Friday 2 April 2010
Related news around the web