658 news items tagged iPhone
Samsung Electronics is likely to launch its Galaxy Note 8 smartphone in September 2017 at the earliest, to make up the product gap left by its predecessor, the Galaxy Note 7, according...

Taiwan-based IC backend houses, particularly those engaged in the supply chain for Apple's upcoming iPhones, are expected to see their revenues start peaking for 2017 in August or...

HDI PCB manufacturer Compeq Manufacturing, and flexible PCB specialists Zhen Ding Technology and Flexium Interconnect all enjoyed revenue growth in June.

Qualcomm has announced that it is filing a complaint with the United States International Trade Commission (ITC) alleging that Apple has engaged in the unlawful importation and sale...

While new smartphone models for 2017 boast quite a few fresh features such as full screens, OLED panels, biometric systems, quick charge and wireless charge applications, these features...

SK Hynix and Toshiba have both experienced lower-than-expected yield rates for their 3D NAND technologies resulting in fewer supplies for Apple's 2017 series of iPhones, according...

Fierce competition among fingerprint sensor suppliers has already brought down prices to less than US$2, with many players even quoting their products to as low as less than US$1.5,...

Industry sources have predicted shipments of upcoming iPhones could be interrupted, with yield rates at assembly plants and the supply of OLED panels likely to become issues.

Taiwan-based LCD driver IC suppliers have become more optimistic about their revenue outlook for the third quarter of 2017, as short lead-time orders from mainly China-based handset...

Flexible PCB manufacturer Flexium Interconnect is expected to see its July revenues rise substantially driven by robust demand for high-end smartphones, according to industry sourc...

As production for new iPhones is expected to begin in third-quarter 2017 and many Android smartphone vendors will also launch new models in second-half 2017, demand for handset components...

Lite-On Semiconductor has seen orders of GPP (glass passivated package) bridge rectifiers surge 50-60% sequentially in the second quarter of 2017, according to company president David...

The global handset baseband processor market grew 5% on year to reach US$22.3 billion in 2016, according to Strategy Analytics. Qualcomm, MediaTek, Samsung LSI, Spreadtrum and HiSilicon...

Apple's upstream supply chain has begun mass producing components for the vendor's three next-generation iPhones: a 4.7-inch model and a 5.5-inch model both featuring reinforced glass...

LCD driver IC supplier Novatek Microelectronics has entered LG Electronics' flexible OLED panel supply chain for Apple's next generation iPhone devices and will see shipments of its...

Catcher Technology has announced consolidated revenues of NT$6.08 billion (US$205.5 million) for May, rising 18.5% on month and 3.5% on year, and combined consolidated revenues of...

PhotoFast, the leading premium iOS smart accessory company based in Taiwan, announced the ultimate audio recording solution. Headphone jack for iPhone7, PhotoFast breakthrough Lightning...

It is not a tip but true that the new iPhone devices scheduled to be rolled out in the second half of 2017 will come without a home button, according to a Chinese-language Economic...

Despite an overall 0.8% on year shipment decline in the first quarter of 2017, shipments of iPhone devices in the UK, US and Australia still posted a growth of 5.6%, 5.2% and 3.8%...

Affected by seasonal factors, PCB maker Compeq Manufacturing expects its revenues to stay flat in the second quarter of 2017 before staging a rebound in the third quarter. First-quarter...

Touch panel maker TPK Holdings has quoted US$18-22 for 3D Touch solution for use in a new iPhone equipped with OLED panel to be launched later in 2017 and Apple has accepted the quote,...

Qualcomm has filed a complaint in the US District Court for the Southern District of California against FIH Mobile and Hon Hai Precision Industry (together known as Foxconn), Pegatron,...

Taiwan Semiconductor Semiconductor Manufacturing Company (TSMC), which had disappointing sales results in April, has seen its capacity utilization soar in May, according to industry...

Taiwan Semiconductor Manufacturing Company (TSMC) has secured 12nm chip orders from Nvidia, MediaTek, Silicon Motion Technology and HiSilicon for the fabless firms' different chip...

There will be no delay for the launch of the next generation iPhone devices, with the new devices to be unveiled in September, and Apple will begin selling the products in October,...
Related photos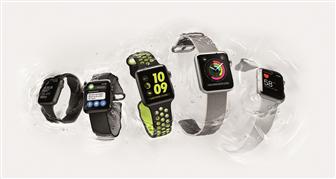 Apple Watch Series 2 smartwatches
Photo: Company, Thursday 8 September 2016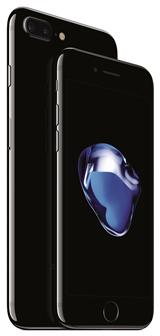 Apple iPhone 7 and 7 Plus
Photo: Company, Thursday 8 September 2016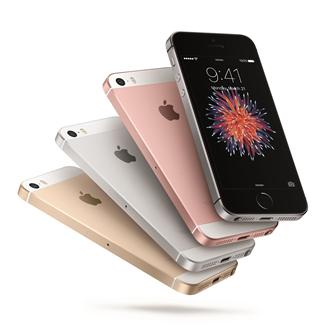 Apple iPhone SE smartphone
Photo: Company, Wednesday 23 March 2016
Related news around the web