1746 news items tagged 2017
Globalfoundries has denied recent rumors indicating the company is looking for a strategic partner or buyer to transfer the ownership of its 12-inch wafer plant in Chengdu, China.

Growth in DRAM bit demand will outpace bit supply growth in 2018, according to Wu Chia-chau, chairman for chipmaker Nanya Technology.

North America-based manufacturers of semiconductor equipment posted US$2.69 billion in billings worldwide in April 2018 (three-month average basis), according to SEMI. The billings...

Backend houses Formosa Advanced Technologies (FATC) and Walton Advanced Engineering have seen stable orders for DRAM memory, according to industry sources.

Memory module firm Apacer Technology will start mass shipments of 3D NAND flash products for industrial control applications in the first quarter of 2019, according to company president...

Taiwan-based Yageo has reached a deal to buy US-based Pulse Electronics, a supplier of electronic components, for US$740 million in cash.

Worldwide top-5 notebook brands saw their combined shipments drop around 30% sequentially in April primarily due to seasonal factors, but compared to the same month in 2017, the volumes...

The world's top-15 semiconductor companies' sales surged by 26% in the first quarter of 2018 compared to a year ago, six points higher than the total worldwide semiconductor industry...

An anticipated rise in SSD demand from the handset and PC sectors may stop NAND flash prices from falling in the third quarter of 2018, according to industry sources.

Flexible PCB specialist Career Technology swung to net profit of NT$33.95 million (US$1.14 million) in the first quarter of 2018 from loss of NT$85.29 million a year earlier. EPS...

IC distributor WT Microelectronics expects demand from the communications sector to fall sequentially in the second quarter citing ongoing inventory adjustments at handset companie...

Worldwide silicon wafer area shipments climbed to a record-high 3.084 billion square inches in the first quarter of 2018, according to SEMI. The shipments represented increases of...

IC design house ALi, which specializes in set-top box (STB) chipset solutions, has reported a 9th consecutive quarterly loss in the first quarter of 2018 in which net losses came...

Quanta Computer has announced its first-quarter 2018 financial results with its profits, gross margin and operating profit margin all slipping from the same quarter a year ago, with...

China-based pure-play foundry Semiconductor Manufacturing International (SMIC) has reported revenues for the first quarter of 2018 reached US$831 million, up 5.6% sequentially and...

Nova technology has started recognizing revenues generated from equipment orders placed by China Star Optoelectronics Technology (CSOT) and Semiconductor Manufacturing International...

The spread of digital camera applications in vehicles, machine vision, human recognition and security systems, as well as for more powerful camera phones will drive CMOS image sensor...

Cadence has disclosed a test chip containing next-generation DDR5 memory interface IP, which operates with Micron Technology's prototype DRAM chips. The test chip was fabricated in...

Passive component makers Yageo and Chilisin Electronics have reported sequential increases in April consolidated revenues of 13.3% and 6.5%, respectively.

Adata Technology saw its net profit hike nearly 300% sequentially to NT$59.03 million (US$1.98 million) in the first quarter of 2018. EPS for the quarter came to NT$0.27.

Shipments of smartphone-use application processors in China are expected to increase 17% sequentially to 173.8 million units in the second quarter of 2018, Digitimes Research estim...

IC testing solution provider Chunghwa Precision Test Tech (CHPT) has reported consolidated revenues of NT$309 million (US$10.4 million) for April 2018, up 10.5% sequentially and 11.6%...

Automated optical inspection (AOI) equipment specialist Machvision has reported consolidated revenues of NT$211 million (US$7.1 million) for April 2018, hitting a monthly record for...

IC testing specialist King Yuan Electronics (KYEC) saw its net profits fall to a 24-quarter low of NT$348 million (US$11.7 million) in the first quarter of 2018. EPS for the most...

Memory module firm Transcend Information has reported net profit of NT$479 million (US$16 million) for the first quarter of 2018, down 19.6% sequentially and 16.6% on year. EPS for...
Related photos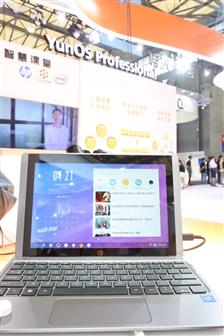 HP YunOS Book 10 G1 2-in-1 device
Photo: Company, Tuesday 4 July 2017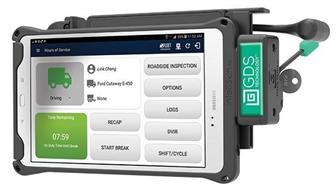 Magellan ELD
Photo: Company, Thursday 4 May 2017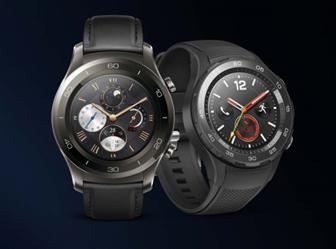 Huawei Watch 2 smartwatch
Photo: Company, Wednesday 15 March 2017
Related news around the web