846 news items tagged 2009
The PV inverter market had a record year in 2009, with shipments of 8.3GW generating US$2.8 billion, according to IMS Research.

With Apple in a product transition period, HTC overtook the US giant in Taiwan in both sales volume and value, according to sources from Taiwan's handset distributors.

Optical glass processing service provider G-Tech Optoelectronics (GTOC), a member of the Foxconn (Hon Hai Precision Industry) Group, has announced revenues of NT$222 million (US$6.9...

Taiwan-based makers of networking/communication products will generate a total production value of NT$1,351.5 billion (US$42.23 billion) in 2010, increasing 30.08% from 2009, according...

LED epitaxial wafer and chip maker Genesis Photonics has announced that it will not distribute dividends for 2009 due to a net loss of NT$187 million (US$5.82 million) or NT$1.51...

China's LED chip industry has received a huge investment from 2009 to 2010. Although the output value is not yet large, there is no doubt about its great development speed and potential...

Small- to medium-size LCD module (LCM) maker Star World Technology (SWTC) expects to see significant revenue growth in the second half of 2010 due to the completion of its plant in...

Chipset maker Silicon Integrated System (SiS) has announced net profits of NT$605 million (US$18.77 million) for 2009. Revenues for 2009 totaled NT$3.76 billion with an EPS of NT$0...

Taiwan-based Gigabyte Technology has announced net profits of NT$2.04 billion (US$63.3 million) for 2009. Revenues for 2009 totaled NT$43.91 billion with EPS of NT$3.24.

Micro-Star International (MSI) chairman Joseph Hsu has indicated that the recent rise in monthly salaries in China will not affect the company's profit in the long term as all companies...

The power semiconductor market declined 24% to US$10.1 billion in 2009, with the power module and discrete segments down 26% and 24%, respectively, from a year earlier, according...

New Century InfoComm Tech, the operator of a fixed-line broadband network under the brand Sparq in the Taiwan market, saw its operation swing to profits for the first time in 2009...

TPK Touch Solutions, which makes glass-based projected capacitive touch panels, is expected to be listed on the mainboard of the Taiwan Stock Exchange (TSE) in the fourth quarter...

Taiwan-based LCD TV brand Heran expects its LCD TV shipments will reach 200,000-300,000 units worldwide in 2010, according to the company.

The cost of LEDs used as light sources in pico projectors is expected to drop by 10% in the second half of 2010, and Taiwan-based LED players expect to enter the supply chain for...

Arima Communications posted a net profit of NT$21 million (US$373,169), or NT$0.06 per share in 2009, on shipments of 11.6 million handsets. Consolidated revenues totaled NT$15.3...

Overall blended ASPs for LCD TVs fell 24% on year and 21% for plasma TVs (PDP TVs) in 2009, twice as fast as they did in 2008, mainly due to a reduction in panel prices that resulted...

Global touch panel shipments increased 29% on year to 606 million units in 2009, according to DisplaySearch.

Vivitek has introduced a short-throw front projector with a projected screen size of 95-inch in the Taiwan market, and the company aims to ship 200,000 projectors worldwide in 2010,...

Short-throw models' share of Taiwan's front projector market is expected to increase to 15% in 2010, up from 9.2% in 2009, while the overall projector market in Taiwan is expected...

Dai Nippon Printing (DNP) eked out Toppan to take over the lead in the semiconductor photomask market in 2009, according to The Information Network.

Applied Materials was the largest supplier of PV manufacturing equipment for the second year in a row with revenues from this sector exceeding US$1 billion, according to VLSI Resea...

The film deposition equipment market for chip manufacturing was down 38% in 2009, but on a sector-by-sector basis, sales dropped between 8.7% to 71.7%, according to The Information...

Celxpert Energy projects notebook battery shipments for 2010 to reach 18 million units, up 58% from 11.4 million units in 2009. Demand from customers in China and other Asian countries...

NXP Semiconductors took the top position in the global automotive infotainment semiconductor market in 2009, the first time it has held the top spot since iSuppli began tracking the...
Related photos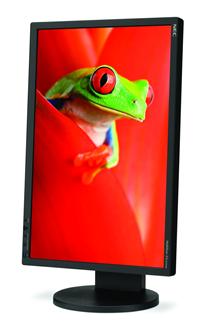 NEC 22-inch MultiSync EA222WMe LED-backlit monitor
Photo: Company, Thursday 3 December 2009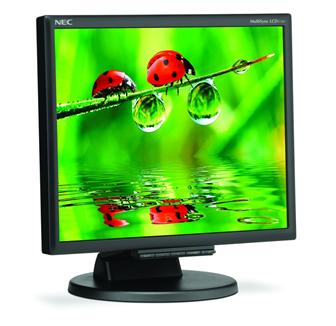 NEC 17-inch MultiSync LCD175M monitor
Photo: Company, Friday 6 November 2009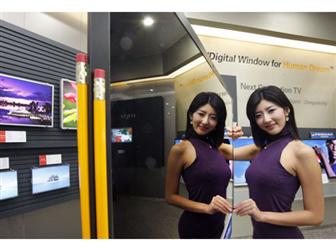 Samsung 40-inch ultra slim full HD LED-backlit TV panel
Photo: Company, Monday 2 November 2009
Related news around the web