51 news items tagged Shuttle
Taiwan-based barebone system vendor Shuttle is expected to have achieved strong revenues in the second quarter of 2017, which may help the company turn profitable, according to a...

Shuttle has introduced an in-house-developed smart home service solution, that utilizes a cloud-based operational management system to provide long-term care services for the elderly...

Shuttle, in addition to its existing PC OEM business, XPC barebone and mini PC products, has also been pushing its smart application software business in the past few years and has...

Shuttle on May 5 announced a reduction in paid-in capital by NT$1.05 billion (US$32.3 million) or 30% to NT$2.44 billion.

Shuttle announces its latest XPC cube, the SZ170R8, with new "R8" chassis design. Only a fraction of the size of a normal tower PC, this computer can still accommodate four...

Taiwan- and China-based second and third-tier notebook ODMs including Shuttle, Clevo, Elitegroup Computer Systems (ECS), Uniwill, Malata and BYD are facing declining orders in 2016...

Shuttle Inc. welcomes you to visit us at COMPUTEX Taipei 2015 on June 2-6. You can find our booth located in TWTC Nangang Exhibition Hall (Booth No. L0832). Shuttle will be there...

Taiwan-based ODM Shuttle will exhibit SmartVille, an in-house-developed hardware/software-integrated smart home solutions mainly consisting of a control center, a Z-Wave gateway and...

Shuttle, an industry-leading designer and manufacturer of small form factor (SFF) PC solutions and mobile internet devices, is highlighting its latest innovations during Computex...

Notebook shipments from the top-5 brand vendors were better than expected in January 2014, showing an increase of 9% from a year earlier despite a 15% decline from the previous month,...

Notebook players such as second-tier ODMs Clevo and Shuttle, as well as brand vendors Gigabyte Technology and Micro-Star International (MSI), are seeing their gaming notebook businesses...

Shuttle Inc., the industry-leading designer and manufacturer of high-performance small form factor (SFF) PC and ODM Notebook solutions, has dedicated much effort into developing and...

Taiwan-based ODMs Clevo and Shuttle have scored points in tapping white-box notebook markets in some countries and expect shipments to increase from 1.8-1.9 million units in 2012...

Taiwan-based PC brand vendor Shuttle has announced consolidated revenues of NT$1.31 billion (US$43.66 million) for July, down 2.8% on month, but up 57.7% on year with combined consolidated...

Facing Apple iPad's domination of the consumer market, several tablet PC vendors including Intel, Asustek Computer, Shuttle, Samsung Electronics and Lenovo are all turning aggressively...

To accelerate the penetration of its second-generation ultrabook, Intel has come up with a plan to promote the machines in emerging markets.

The PC hardware industry has begun to evolve rapidly in recent years. The emergence of various hardware and software solutions and platforms has enabled hardware players to differentiate...

TAIPEI, TAIWAN - Shuttle Inc., an industry-leading designer and manufacturer of Small Form Factor PCs, Notebooks and Tablets, is unveiling a variety of line-ups cube, slim and AIO...

As iPad is expected to account for close to 60% of the global tablet PC market, while Apple has also launched iBook 2 and iBook Author to compete in the educational market, bringing...

Mini-PC maker Shuttle has stepped into tablet PCs integrated with software for the education market and has offered solutions for trials by students and teachers at three elementary...

Shuttle on October 27 launched EduPAL, an electronic schoolbag solution based on an in-house-developed tablet PC, for trial use by students and teachers at three elementary schools...

Shuttle has extended its New Notebook Ecosystem, a self-established ODM practice to integrate supply chain resources in an attempt to increase global market shares for second-tier...

(Taipei, Taiwan - 31 May, 2011) Shuttle Inc., the world's leading designer and manufacturer of small form factor (SFF) computers, innovator of the new notebook ecosystem and solution...

Mini-PC and notebook maker Shuttle has recently landed orders for Android-based tablet PCs from China-based brand vendor Hasee, according to sources from upstream component makers;...

Shuttle shipped more than one million notebooks in 2010 and expects 2011 shipments to increase by over 20%, according to the company.
Related photos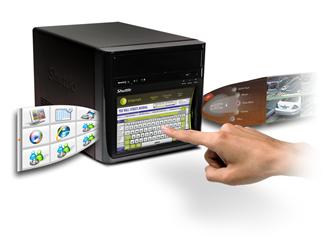 Shuttle U31
Photo: Company, Thursday 5 June 2008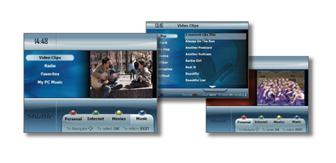 Shuttle Media Shell
Photo: Company, Thursday 5 June 2008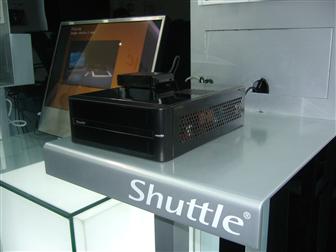 Shuttle X27
Photo: Ricky Morris, Thursday 5 June 2008