Spreadtrum Communications, a major fabless semiconductor provider in China with technology in both 2G and 3G wireless communications standards, has announced that it acquired an approximately...

China Mobile, China United Telecommunications and China Telecom have cumulatively invested a total of CNY289 billion (US$43 billion) in setting up 3G networks consisting of 697,000...

MediaTek has reached an agreement with Yahoo under which the IC designer will embed Yahoo's services into its chips targeting smartphones and 3G handsets, according to the companie...

Taiwan-based notebook brand vendor Asustek Computer, at its pre-Computex press conference, announced its Padfone, bundling a 4.3-inch smartphone with a 10-inch tablet PC for an estimated...

With the proliferation of tablets and smartphones application processors are in the limelight, but another group of mobile processors, basebands, deserve attention too, according...

Smartphone vendor HTC and China Telecom have unveiled HTC S710d, a customized 3G handset model for the carrier for immediate lunch in the China market, according to HTC.

RIM is internally optimistic about the marketability of its PlayBook tablet PC and therefore has placed large-volume orders for shipments in the second and third quarters of 2011...

Fabless IC firm MediaTek has announced NT$7.81 billion (US$270 million) in March 2011 revenues. The figure comes below market watcher estimates of over NT$8 billion. MediaTek's revenues...

Taiwan's National Communications Commission (NCC), in view of a fast increasing number of complaints about speeds of mobile Internet-access services filed by 3G users, has asked mobile...

Recently several handset IC companies have announced integrated mobile processors – products that integrate baseband processor and application processor together with graphics...

Mobile telecom carrier Taiwan Mobile (TWM), in view of fast increasing mobile Internet-access traffic due to growing use of smartphones and tablet PCs, will add expand its 3G network...

China's investment in the next-generation 4G wireless technology known as Long Term Evolution (LTE) is set to double in 2011 as the country's major telecom carriers move to upgrade...

Epic Communications, Inc (Epicom) has announced that it will target China's TD-SCDMA market with its newly released 3G power amplifier (PA) EPA8100A. Epicom's 3G PA products have...

Taiwan-based motherboard maker Elitegroup Computer System (ECS) is set to showcase its latest 10.1-inch Windows 7- and Android-based tablet PCs at CeBIT 2011, which will be hosted...

AzureWave Technologies, a leading wireless module supplier, will make its appearance at the Mobile World Congress (MWC) this year, to debut its lineup of 3G products and sophisticated...

The number of 3G subscribers in China increased 36.834 million to 47.052 million at the end of 2010, China-based IT Times cited the Ministry of Industry and Information Technology...

Network equipment maker AzureWare Technology will showcase 3G mobile devices, including 3.5G HSPA dongle routers, tri-band mobile routers and 3G built-in SiP modules, at the upcoming...

Spreadtrum Communications and Taiwan Semiconductor Manufacturing Company (TSMC) have unveiled their achievement on the first commercialized 40nm TD-SCDMA baseband processor. First...

Taiwan-based Epic Communications (Epicom) has announced a series of WCDMA/HSDPA power amplifiers (PA) for 3G portable devices and mobile phones.

Apple's Wi-Fi only iPad has recently been seeing strong sales in Taiwan mainly thanks to Taiwan's year-end banquet culture, which see companies purchasing gifts to be won by employees...

China United Telecommunications (China Unicom), the only WCDMA 3G operator in China, on January 15 made available as many as five million inexpensive WCDMA handsets for contract-bundled...

BenQ plans to launch its first tablet PC by the end of January, 2011. The device will adopt Android 2.0, a 10.1-inch panel and will be produced by Qisda.

Taiwan-based networking/communication equipment maker Arcadyan Technology expects to begin shipments of 3G femtocells and LTE routers, mainly to telecom carriers in Europe, in the...

China's Ministry of Industry and Information Technology (MIIT) aims at 150 million subscribers of 3G communication services in the China market in 2011, a difficult goal viewing that...

The China telecom market officially entered the 3G era just two years ago, much later than some of its neighbors, such as Japan and Taiwan. But its 3G market will be growing fast...
Related photos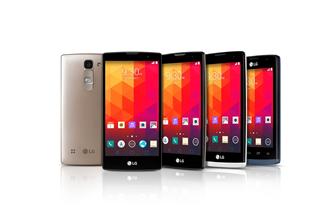 LG Magna, Spirit, Leon and Joy smartphones
Photo: Company, Tuesday 10 March 2015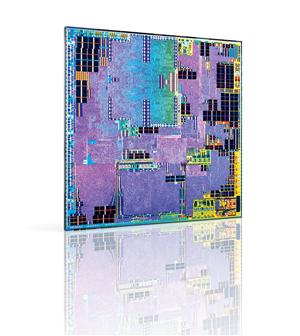 Intel Atom x3 processor
Photo: Company, Wednesday 4 March 2015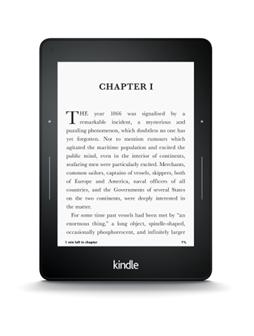 Amazon Kindle Voyage
Photo: Company, Friday 26 September 2014
Related news around the web