2993 news items tagged panel
The combined capacity of flexible OLED panels of 6G and below processes of Samsung Display and LG Display is expected to expand 22.2% on year in the fourth quarter of 2019 thanks...

The persistent US-China trade dispute has not only shortened the order visibility for panel products at the moment but should also have lingering effects during the peak season in...

Taiwan-based polymer materials supplier U-Best Polymer Industry has come with clear hard coat films for flexible OLED panel applications with volume shipments likely to kick off in...

Innolux is to deepen its TV assembly business as it aims to have a better grasp of the end-market trend, and to ramp up revenues from the segment to account for 25% of its overall...

Despite sequential revenue gains by most of Taiwan's flat panel makers in May, the display industry still faces a weak outlook in the end-market in the second quarter, and panel prices,...

Taiwan IC designers have turned conservative about their revenue performances for the second half of 2019 as uncertain fallouts of the US-China trade war and trade sanctions against...

Flat panel maker HannStar Display plans to shift about 20% of its automotive panel module production lines from the firm's Nanjing plant in China back to Taiwan, according to Hsuho...

Foxconn's upcoming 6G LCD plant in Wisconsin will initially use a-Si technology to produce IT and TV panels starting late 2020, and then shift to IGZO one year later for manufacturing...

Taiwan's PC monitor shipments continued enjoying on-year growth in the first quarter of 2019, rising 5.6%.

Apple has introduced the new Mac Pro, a completely redesigned workstation and Apple Pro Display XDR monitor. Designed for performance, expansion and configurability, the all-new Mac...

China-based flat panel maker Tianma Microelectronics has said it expects to begin shipping its flexible panels to clients in the first half of 2020. It is showcasing samples of its...

With the prospects of the financially-battered Japan Display (JUI) to secure new sources of funds in the Japanese market becoming dim after the company reported its fifth consecutive...

China-based flat panel makers appear to have outraced their rivals in Korea, Taiwan and Japan, judging from the sales performances of individual players in the first quarter of 201...

TPK Holding expects to make a final decision on an investment deal with Japan Display (JDI) by the end of 2019, according to Michael Chiang, chairman of the Taiwan-based touch panel...

Innolux will introduce measures, including salary reductions for its top executives, to tackle increasing difficulies facing the flat panel industry, looking to become stronger in...

Flat panel maker HannStar Display has reported net profit of NT$180 million (US$5.79 million) or NT$0.06 per share for the first quarter of 2019, bucking a trend in which most fellow...

Taiwan's second-tier panel makers - Chunghwa Picture Tubes (CPT), Hannstar Display and Giantplus Technology - have all reported improved sales for April as compared a month earlier...

Having become the world's largest TV panel supplier both in terms of unit and area shipments recently, BOE Technology has also enriched its portfolios for a wide range of smart IoT...

Shipments of large-size (9-inch and above) LCD panels by Taiwan's makers (excluding Sharp) are set to expand 4.9% sequentially in the second quarter of 2019 despite intensive competition...

Shipments of small- to medium-size LCD panels by Taiwan makers fell 23.6% sequentially to 184 million units in the first quarter of 2019, reflecting factors including seasonality...

China-based BOE Technology outraced all other rivals to become the world's top supplier for TV panels in the first quarter of 2019, both in terms of unit and panel area shipments,...

The ongoing rally in prices of small- and medium-size TV panels is likely to last only until June or July due to a pile-up of inventories in the supply chain, according to industry...

A recent announcement stating that Japan Display (JDI) has struck a deal to accept a JPY60 billion (US$535.98 million) investment from a consortium formed by Taiwan- and China-based...

Taiwan-based makers in the panel supply chain, including those producing OLED panels, polarizers, chemicals and masks, are gearing up efforts to develop related materials for the...

Major LCD panel makers in Taiwan saw revenues improve significantly in March, propelled by rising demand and panel prices, particularly for small- to medium-size applications.
Related photos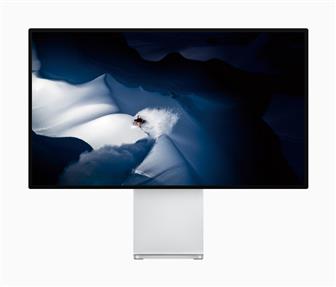 Apple Pro Display XDR monitor
Photo: Company, Thursday 6 June 2019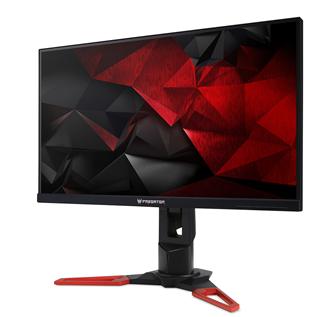 Acer Predator XB1 gaming monitor
Photo: Company, Friday 11 September 2015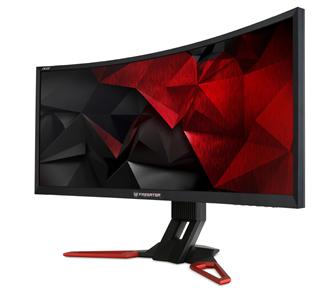 Acer Predator Z35 gaming monitor
Photo: Company, Tuesday 8 September 2015
Related news around the web