3051 news items tagged panel
Having become the world's largest TV panel supplier both in terms of unit and area shipments recently, BOE Technology has also enriched its portfolios for a wide range of smart IoT...

Shipments of large-size (9-inch and above) LCD panels by Taiwan's makers (excluding Sharp) are set to expand 4.9% sequentially in the second quarter of 2019 despite intensive competition...

Shipments of small- to medium-size LCD panels by Taiwan makers fell 23.6% sequentially to 184 million units in the first quarter of 2019, reflecting factors including seasonality...

China-based BOE Technology outraced all other rivals to become the world's top supplier for TV panels in the first quarter of 2019, both in terms of unit and panel area shipments,...

The ongoing rally in prices of small- and medium-size TV panels is likely to last only until June or July due to a pile-up of inventories in the supply chain, according to industry...

A recent announcement stating that Japan Display (JDI) has struck a deal to accept a JPY60 billion (US$535.98 million) investment from a consortium formed by Taiwan- and China-based...

Taiwan-based makers in the panel supply chain, including those producing OLED panels, polarizers, chemicals and masks, are gearing up efforts to develop related materials for the...

Major LCD panel makers in Taiwan saw revenues improve significantly in March, propelled by rising demand and panel prices, particularly for small- to medium-size applications.

Demand for LCD interactive whiteboards (IWBs) in China has been rising, attracting panel makers in Korea, Japan, Taiwan and local players to step up efforts seeking larger shares...

Prices of LCD monitor panels are likely to stop falling soon as more flat panel makers are shifting more capacities of their 6G-8.5G fabs to the production of TV applications whose...

Chunghwa Picture Tubes (CPT) will be delisted from the Taiwan Stock Exchange (TWSE) as the net worth of its shares has turned negative. But the company will keep its 6G LCD line,...

Huawei has announced its latest flagship smartphones, the P30 and P30 Pro, targeting specifically consumers with high demands for photography. The P30 is equipped with a 6.1-inch...

While foldable smartphones are the next big thing for handset brands, initial shipments of these foldable devices woud be limited because some key components such as OLED displays...

Speculation has circulated recently in Taiwan's industry about a new company that will be set up jointly by the local LCD panel and driver IC companies to specialize in the manufacture...

Major Taiwan-based LCD panel makers are unlikely to make profits until the second quarter of 2019 at the earliest as continued price falls of large-size panels will offset a rebound...

Micro-Star International (MSI) stands a chance of unseating Samsung Electronics to become the world's largest supplier of curved gaming monitors in 2019 thanks to growing sales, according...

COF substrate makers plan to adjust upward quotes for the second quarter by 8-15% sequentially to reflect their tight supplies, according to market sources.

The availability of new LCD fabs and capacity ramps at existing lines are likely to result in an annual growth of 12% in area output for large-size panels in 2019, according to industry...

Prices for gaming monitor panels have been falling as more China-based flat panel makers have jumped on the bandwagon heating up competition, according to industry sources.

Chunghwa Picture Tubes (CPT) has announced plans to slash as many as 2,500 jobs or nearly 70% of its total workforce, as it struggles to survive from its restructuring efforts.

Taiwan's top-2 flat panel makers, Innolux and AU Optronics (AUO), are revitalizing their older-generation fabs to develop new display products with high margins for niche market applications,...

Taiwan-based makers saw their combined shipments of monitors increase on year for the fourth consecutive quarter in the fourth quarter of 2018, according to Digitimes Research.

AU Optronics (AUO) is moving at full throttle to build up its production capacity for flexible OLED displays and will see its flexible panels used in new foldable smartphones launched...

China Star Optoelectronics Technology (CSOT) is ramping up its capacity for TV and handset panels, aiming to become the third-largest players in the both sectors in the near term,...

Prices of small- and medium-size LCD TV panels are likely to rebound slightly starting March as panel makers are set to launch new models in line with recovering demand, according...
Related photos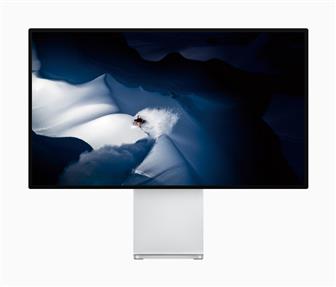 Apple Pro Display XDR monitor
Photo: Company, Thursday 6 June 2019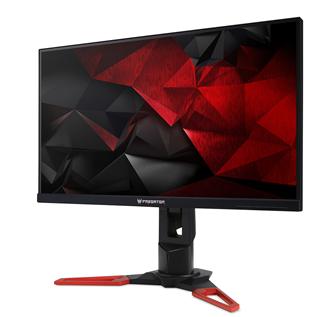 Acer Predator XB1 gaming monitor
Photo: Company, Friday 11 September 2015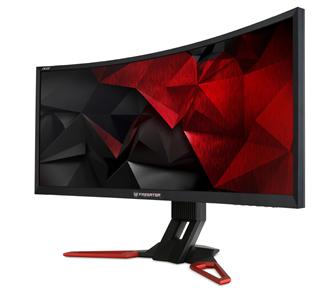 Acer Predator Z35 gaming monitor
Photo: Company, Tuesday 8 September 2015
Related news around the web