36 news items tagged 120Hz
Approximately 15% of AU Optronics (AUO) TV panel shipments in 2014 will be Ultra HD units, according to company VP Michael Tsai.

Global TV shipment growth improved in the fourth quarter of 2010 after falling sharply in the third quarter of 2010, rising 15% on year to a record 77.6 million units, according to...

LCD TV panel manufacturers are introducing advanced features and enhancements such as 3D, 480Hz frame rates, ultra-slim form factors, and direct-lit LED backlights, but they are also...

BenQ, on November 18, launched a 3D LED-backlit LCD monitor, the XL2410T, eyeing the professional gamer market, while Chimei Innolux (CMI) is cooperating with Microsoft to set up...

Despite a second-quarter slowdown in global LCD TV shipment growth, the second half of the year is expected to bring a recovery as price reductions spur another year of double-digit...

City of Industry, Calif. - (Business Wire) - MSI, a leading manufacturer of computer components and systems, today announced the North American availability of the Wind Top AE2420...

LCD TV pricing in the US surged upward in July as brands and retailers introduced new models with enhanced features and slowed promotional activities designed to move older sets,...

Chicago--(Business Wire)--NEC Display Solutions of America, a leading provider of commercial LCD display and projector solutions, announced today the addition of the 55-inch P551...

After three consecutive quarters of red ink, the global market for LCD TV panels returned to profitability in the second half of 2009, paving the way for a resumption of revenue growth...

Global TV shipments will increase 6% on year to 218 million units in 2010 from 205 million units in 2009, according to DisplaySearch.

LG Display (LGD) has announced that it has developed what it claims to the world's thinnest LCD TV panel measuring 2.6mm. The development of extremely slim LCD panel was possible...

The Taiwan LCD TV market is expected to grow 16% to 1.05 million units in 2009 and to 1.15 million units in 2010, according to Chimei vice president of brand development division...

Vizio has announced a record sales of 280,000 HD LCD TVs for the week of Black Friday 2009, a 40% increase on year.

US retailers during the week of Black Friday cut prices on LCD TV models by an average of 22% compared to before the event, causing sales to rise by 6% compared to a year earlier,...

US LCD TV shipments are expected to amount to eight million units in the fourth quarter of 2009, up 7.3% from 7.5 million during the same period in 2008, according to iSuppli.

Global flat panel display revenues for 2009 will be US$87.6 billion, down 15% on year, according to DisplaySearch. The major reason for the decline is erosion in large-size TFT-LCD...

WALNUT, Calif. – October 6, 2009 – ViewSonic Corp., a leading global provider of visual display products, today announced the availability of two new projectors, both...

Shipments of OLED panels for TV will account for only a tiny portion of the global TV market during the next six years, despite a nearly 200 times increase in AMOLED panel revenues...

Global LCD TV shipment forecast in 2009 is estimated to increase to 130 million units from previous 127 million units, for an annual growth of 24%, amid strong LCD TV shipment growth...

Shipments of 40-inch and larger of double-frame rate (100Hz and 120Hz) and quadruple-frame rate (200Hz and 240Hz) LCD TV panels are forecast to reach 16.9 million units and 4.2 million...

BenQ has launched seven new LCD TV models in the Taiwan market in sizes ranging from 32-inches to 52-inches, according to the company.

Chi Mei Optoelectronics (CMO) will start shipping 23.6-inch 120Hz full HD 3D LCD monitor panels in the third quarter, and 18.4-inch 120Hz full HD 3D LCD notebook panels in the fourth...

Total global TV shipment forecast is 200.4 million units in 2009, down 3% on year, while LCD TV is still poised for shipment growth, according to DisplaySearch. This is the first...

Shipments of double frame rate (100Hz/120Hz) and quadruple frame rate (200Hz/240Hz) LCD TV panels will reach 22.5 million units and 4.8 million units, respectively, accounting for...

Japan- and Korea-based LCD TV vendors are expected to launch large-size ultra-thin high-end products starting later in the month, in preparation for the traditional peak season in...
Related photos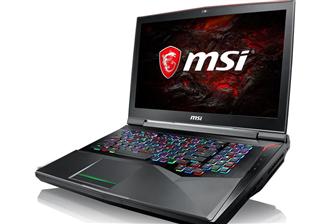 MSI GT75VR gaming notebook
Photo: Company, Tuesday 12 September 2017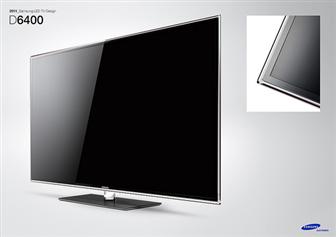 CES 2011: Samsung LED D6400
Photo: company, Friday 14 January 2011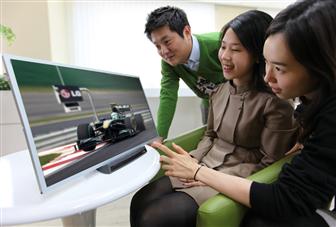 LG Display 23-inch 240Hz LCD monitor
Photo: company, Friday 26 November 2010
Related news around the web