862 news items tagged Japan
According to LEDinside, the global average price of 40W replacement LED light bulbs rose 2.8% to US$11.10 in October, while 60W replacement bulbs rose 3.5% to US$15. LEDinside analyst...

Acer on October 29 announced that it will launch Liquid Z330 as a SIM-free 4G smartphone in the Japan market through Japan-based Rakuten Mobile's online retail channels and retail...

Netflix has officially made inroads into the Japan market in cooperation with Softbank, a move which will add pressure on local service providers, according to Digitimes Research.

Apple's iPhone products have strong demand in Japan and accounted for 60% of the country's smartphone sales in 2014; however, despite iPhone 6s and 6s Plus' strong sales of 13 million...

HTC on October 1 unveiled two SIM-free smartphones, Desire Eye and Desire 626, for launch in the Japan market at retail prices of JPY50,000 (US$416) and JPY29,800 in mid-October,...

Japan's portable consumer electronics market in the third quarter of 2015 was highlighted by the rise of innovative startup UPQ, Sony's introduction of H.ear headsets, and Kyocera's...

There will be 7.5 million smart meters installed in Japan, including replacement of conventional electric meters, in 2015, hiking 104.9% on year, according to Japan's Ministry of...

Japan Display (JDI) will begin producing second-generation in-cell touch displays for use in smartphone applications by the end of 2015, according to a report from Japan-based Nikkan...

HTC plans to launch two new flagship smartphones in Japan at the end of September as the vendor will begin to tap the SIM-free market in the country from October, according to industry...

PV conductive paste maker Giga Solar Materials estimates 10-12% for return on investment of JPY660 million (US$5.5 million) to set up a PV power-generating station with installation...

PV conductive paste maker Giga Solar Materials will invest JPY660 million (US$5.5 million) to set up a PV power-generating station with installation capacity of 2MWp in Okayama Prefecture,...

Makers in Japan shipped 1,737.6MWp of PV modules in total during the second quarter of 2015, decreasing 39% on quarter and 13% on year, according to Japan Photovoltaic Energy Association...

Taiwan-based smartphone vendor HTC expects demand for contract-free (SIM-free) smartphones in the Japan market to take off after the Japan government allowed sales of such smartphones...

There is increasing demand for inexpensive SIM-free smartphones in the Japan market and consequently ZenFone series models launched by Taiwan-based vendor Asustek Computer have been...

Six major component makers in Japan saw total revenues from April-June 2015 increase 17% on year for a value of US$10.67 billion, largely due to strong demand from the iPhone, according...

Direct investment from Japan in China declined 16.3% on year in the first half of 2015 to $2 billion, according to new statistics from the China Ministry of Commerce.

Development of the smart lock market has become active in Japan recently. Led by the launch of the 'Akerun' smart lock by Japan-based Photosynth, other vendors including Sony and...

Part of Apple's successful establishment of an upcoming technological research center in Yokohama, Japan is due to the local government's efforts to strengthen supply chain developments...

PV conductive paste maker Giga Solar Materials has had its Japan-based subsidiary acquire a PV power-generating station under construction in Fukuoka Prefecture, southwestern Japan,...

Japan's home entertainment segment saw several developments in the second quarter of 2015. Sharp introduced a mix of new Ultra HD (4K) TVs, including Aquos 4K Next that can upscale...

Japan-based vendors shipped 3.046 million digital cameras worth JPY75.62 billion (US$618 million) globally in May, with the volume decreasing 9.5% on month and 12.4% on year, according...

While Japan is less active than the US, Europe and China in promoting application of UAVs (unmanned aerial vehicles), the UAV industry is significantly developing following the establishment...

Panel makers aim to tackle the 8K market starting 2018 when Japan will offer various channel transmissions in 8K, and the World Cup is held in Russia. Demand will continue to grow...

Since the global economic recession of 2008-2009, the IC industry has been on a mission to pare down older capacity in order to produce devices more cost-effectively on larger wafers...

Japan Display (JDI) aims to hold a 30-40% market share in the high-end smartphone panel market five years from now, according to various media reports in Taiwan that quoted company...
Related photos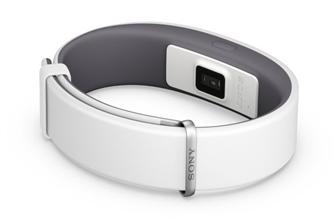 Sony SmartBand 2
Photo: Company, Monday 24 August 2015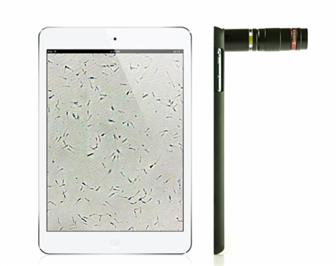 Aidmics iSperm inspection device for pig sperm
Photo: Julian Ho, Digitimes, Wednesday 10 June 2015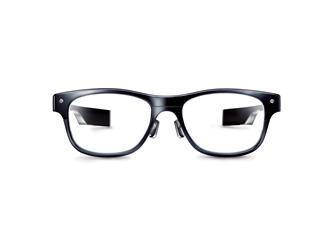 JINS Meme smart eyewear
Photo: Company, Tuesday 23 December 2014
Related news around the web