47 news items tagged Hynix Semiconductor
Tsinghua Unigroup hasn't made any contact or talk with SK Hynix Semiconductor over technology licensing permits, as it is fully shifting to in-house development of chip design and...

Increased DRAM capacity coming from advanced processing nodes from Samsung Electronics, SK Hynix and Micron Technology may result in some pricing uncertainty in the market in the...

Samsung Electronics and Hynix Semiconductor have both ramped up LPDDR2 DRAM chips using 30nm-class process technologies, and delivered samples of LPDDR3 products with mass production...

Hynix Semiconductor and Micron Technology reportedly are looking to strengthen their ties with Taiwan-based Phison Electronics, Silicon Motion Technology and Skymedi amid concerns...

Taiwan-based memory backend packaging/testing service providers including Powertech Technology (PTI) and Walton Advanced Engineering have been affected by capacity cuts on standard...

Kingston Technology reportedly will give a hand to its upstream chip providers Elpida Memory and Toshiba, both of which are struggling with excessive inventory. The dedicated memory...

Tessera Technologies on November 23 announced that Hynix Semiconductor has exercised the renewal option in its 2005 license agreement to extend the term to May 2017.

Phison Electronics expects to make solid earnings in 2011, and is gearing up for significant revenue and market share gains in 2012, according to company chairman Khein Seng Pua.

Nanya Technology and Inotera Memories have joined Elpida Memory, Powerchip Technology and Rexchip Electronics in cutting production amid slumping prices and a global economic downturn,...

A dramatic oversupply and freefalling prices are in store during the third quarter for the DRAM space, resulting in a turbulent second half for besieged DRAM suppliers, according...

In another sign of the growing prominence of mobile platforms like smartphones, handheld gaming devices and tablets, revenues in the first quarter for mobile DRAM exceeded the US$2...

Global supply of DRAM is forecast to reach 2.9 billion 1Gb-equivalent chips in 2011, up 51% from 1.92 billion units in 2010, according to Digitimes Research. The anticipated higher...

The worldwide NAND flash memory market posted revenues of US$4.88 billion in the second quarter of 2011, down about 9% sequentially, according to DRAMeXchange. Samsung Electronics...

Global DRAM revenues during the first three months of 2011 amounted to US$8.3 billion, lower than the US$9 billion anticipated, according to IHS iSuppli. The first-quarter total represented...

While major NAND chip producers are moving forward to transition their manufacturing processes to below 30nm, the advance makes sense only if volume production is feasible, industry...

Korea- and Taiwan-based foundry houses and memory-IC manufacturers have obtained support from their local producers of blank silicon wafers as failure of supplies from Japan still...

Many DRAM chip suppliers reportedly have stopped quoting their chip prices for the spot market segment following the earthquake which hit Japan on March 11. Meanwhile, downstream...

Anobit has announced that its new MSP2020 NAND flash memory controller is shipping in multi-million quantities for use within today's most advanced smartphones and tablet computing...

Samsung Electronics managed to grow its already commanding share of the DRAM market in the fourth quarter of 2010, according to IHS iSuppli.

Global DRAM revenues declined to US$8.64 billion in the fourth quarter of 2010, down 20% from US$10.78 billion in the third quarter, according to DRAMeXchange. Chip contract prices...

Samsung Electronics continued to retain its lead in the global DRAM market and managed to boost its share in the third quarter of 2010, according to DRAMeXchange. On the contrary,...

In a strong first quarter for DRAM sales, Taiwan-based Powerchip Technology (formerly Powerchip Semiconductor) posted a standout performance that allowed it to move up to the fifth...

Major PC vendors and Samsung Electronics are currently in a standoff over Samsung's plans to hike contract quotes for DDR3 memory in May, according to industry sources. Rival Hynix...

ProMOS Technologies has announced that Goo Choi, senior VP of Korea's Hynix Semiconductor, will resign from the Taiwan-based DRAM maker's board of directors effective June 18.

The global DRAM business is set to return to annual revenue growth in 2010, according to iSuppli. The research firm's preliminary forecast calls for global DRAM revenues to rise to...
Related photos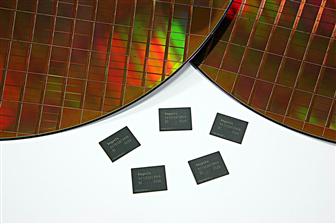 Hynix 2Xnm 64Gb NAND flash
Photo: Company, Thursday 12 August 2010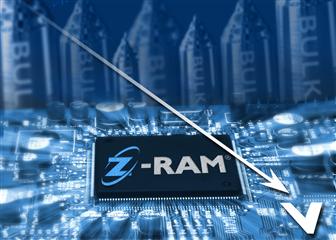 Innovative Silicon floating-body DRAM on bulk silicon
Photo: Company, Monday 22 March 2010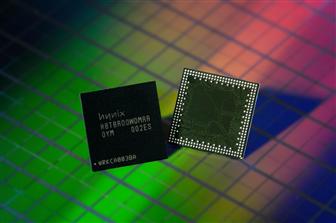 Hynix 44nm 2Gb DDR2 for mobile applications
Photo: Company, Thursday 14 January 2010
Related news around the web