591 news items tagged Computex
G.SKILL International will be hosting two major extreme overclocking events - the 7th Annual OC World Record Stage 2018 and the 5th Annual OC World Cup 2018 - and the first ever G.SKILL...

With AI electric vehicles and advanced driver assistance systems (ADAS) becoming new favorites of the technology world, obtaining AEC-Q100 (for IC) and ISO 16750 (for module) certifications...

A total of 388 startups from 21 countries will participate in InnoVEX during Computex 2018, according to the organizers.

Seco will take part in Computex Taipei 2018, the most significant B2B tech show in the whole of Asia as well as the leading global ICT and IoT-centric event with a complete supply...

An anticipated rise in SSD demand from the handset and PC sectors may stop NAND flash prices from falling in the third quarter of 2018, according to industry sources.

Computex 2018 will include 5G for the first time as one of its six exhibition themes, in light of the disruptive possibilities of the new wireless technology, according to the orga...

Computex 2018 will welcome nearly 70 leading gaming and VR/AR suppliers - including Asustek Computer, Cooler Master, Gigabyte, G.Skill, MSI, Thermaltake, and Zotac - to showcase cutting-edge...

Organizers of Computex were in Vietnam and Thailand recently promoting the 2018 edition of the Taipei event, which will have a strong focus on artificial intelligence and Internet...

Taipei Computer Association (TCA) has started the online registration process for exhibiting at Computex 2018 and a few hundred Taiwan firms, including those from emerging industries...

The global VR/AR campaigns that began in 2016 continued into the recently concluded Computex 2017, highlighted by a slew of VR devices for high-end business applications, VR backpacks...

team+ has been invited by the Ministry of Economic Affairs to attend the largest international exhibition, the "Taipei International Information Technology Show (COMPUTEX Taipei)"...

Taiwan's leading global ICT annual event, COMPUTEX, which focused on IoT (Internet-of-Things) applications and business solutions, successfully concluded last week. ThroughTek,...

Power supply maker FSP Technology showcased Hydro PTM+, a water-cooled power supply unit (PSU) for use in high-end gaming PCs, at the Computex Taipei 2017 during May 30-June 3.

Commenting on Dell's strategy for the gaming notebook market, Dell senior vice president of consumer product marketing Raymond Wah pointed out that consumers in the gaming sector...

Point of sale (POS) system maker Flytech Technology and its affiliate companies are displaying new POS, AIO POS and industrial panel PC devices at the ongoing Computex 2017 Taipei...

Mitac International's Magellan automotive navigation software is available from Japan-based car maker Subaru on a monthly or quarterly rental basis based on usage, according to the...

Computex Taipei has long been one of the most important tradeshows worldwide for engineers and executrives in ICT industries. On May 31, 2017, Digitimes hosted Computex 2017 Mobile...

Consumers are connected anywhere and anytime through their smartphones or other mobile devices. They rely on that connectivity to get the latest information. Such a trend is spreading...

Mitac International's server brand subsidiary Tyan has showcased a new-generation of high-performance, cloud and storage server platforms at Computex 2017. The new server product...

Smartphones and other mobile devices are becoming increasingly diverse, and features continue to be enhanced to include larger screens and multi-core specs, as well as more advanced...

To avoid over-relying on baseband chip supply from Qualcomm, Apple added Intel as a second baseband chip supplier for its iPhone 7 series smartphones in 2016, with Intel receiving...

The growing level of automobile digitalization, especially advances in IoV technologies, is introducing booming opportunities for automotive electronic devices and parts and this...

As worldwide consumer demand for notebooks remains in decline, most PC brand vendors have turned their focuses to the gaming sector. Asustek Computer and Micro-Star International...

At the ongoing Computex trade show in Taipei, Qualcomm has announced that Asustek Computer, Hewlett-Packard (HP) and Lenovo are the first OEMs to develop mobile PCs powered by its...

Commemorating 30 years in Taiwan, AMD has showcased the power of its upcoming Ryzen and Radeon products during its press conference at Computex Taipei 2017. The company delivered...
Related photos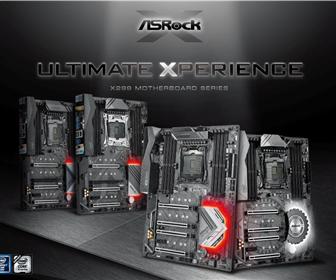 ASRock X299 series
Photo: Company, Wednesday 21 June 2017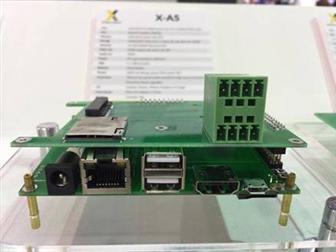 Act Power Project X
Photo: Company, Wednesday 21 June 2017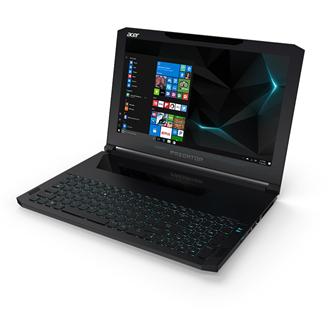 Acer Predator Triton 700 gaming notebook
Photo: Company, Monday 5 June 2017
Related news around the web