61 news items tagged Xeon
With Intel ramping up its 10nm Ice Lake Xeon server processor output, Taiwan's server makers have turned optimistic about their shipment prospects for 2021 and may embrace the strongest-ever...

At the inaugural Architecture Day held in late 2018, a new technical group headed by Intel senior vice president and chief architect Raja Koduri first came up with six strategic pillars...

Intel currently still holds an 80% share in the global PC market, but the growth of the CPU giant's PC platform business has weakened, thanks to prolonged shortages of its processors...

Intel has demonstrated breakthroughs in artificial intelligence (AI) that pave the way for autonomous driving and a new era of mobile computing innovation at CES 2020, showcasing...

Intel, addressing the increasing use of heterogeneous architectures in high-performance computing, has announced a new category of discrete general-purpose GPUs optimized for AI and...

Intel has reported third-quarter 2019 financial results with revenues growing 6% on year to reach US$19.2 billion, a new record that exceeded July guidance, driven by record data-centric...

Intel has unveiled its second-generation Optane storage-class memory codenamed Barlow Pass that will be launched along with its new-generation Xeon CPUs in 2020. Intel also disclosed...

Intel has announced its next-generation Intel Xeon Scalable processor family (codename Cooper Lake) will offer customers up to 56 processor cores per socket and built-in AI training...

Apple has introduced the new Mac Pro, a completely redesigned workstation and Apple Pro Display XDR monitor. Designed for performance, expansion and configurability, the all-new Mac...

Intel made several announcements spanning PCs and new devices to diverse growth segments including artificial intelligence (AI), 5G and autonomous driving, at a pre-CES show.

As its processor supply continues to fall short of demand, Intel reportedly has begun planning to outsource production for its entry-level Atom processors and some of its chipsets...

Intel has announced its 9th Gen Core desktop processors, including the gaming i9-9900K. It has also introduced the new Intel Core X-series processors and the Xeon W-3175X.

The ongoing tight supply of Intel's processors is unlikely to ease until the second half of 2019 and will undermine worldwide notebook shipments during the upcoming peak season, according...

Intel has announced the release of the new Intel Xeon E-2100 processor, designed for entry-level workstations that provide creators with what it calls single-threaded application...

Gigabyte, an industry leader in server systems and motherboards, has collaborated with local cloud and storage platform providers to showcase an integrated "AI/Data Science Cloud"...

Acer's most crucial business goal for the company in 2018 is to grab the crown in the US gaming PC market from Dell by the end of the year, according to company chairman and CEO Jason...

Acer will continue to grow sales of its gaming PCs to improve further its overall gross margin as gaming devices have helped the company return to profitability, and the company will...

The replacement demand boom for Intel's Purley Xeon server processors may not appear until the end of 2018 or even the first half of 2019 due mainly to expensive prices affecting...

Intel has introduced the new Intel Xeon D-2100 processor, a system-on-chip (SoC) processor architected to address the needs of edge applications and other data center or network applications...

The fastest growing types of microprocessors in 2012-2017 were mobile system-on-chip (SoC) designs for smartphones and tablets, and microprocessors used in embedded-processing applications,...

Apple began selling its new iMac Pro priced starting US$4,999 in several countries on December 14 and the orders are expected to greatly boost sales at its ODM, Quanta Computer, in...

Tyan Computer, a server brand subsidiary of the Mitac Group, is showcasing its new GPU-powered server products including Thunder HX FT77D-B7109 at Nvidia's GPU Technology Conference...

Insyde Software, a provider of UEFI BIOS and systems management software, has announced that its BIOS and BMC firmware solutions offer full support for the latest Intel Xeon Skylake-SP...

With Intel releasing its new Xeon scalable processors, server suppliers have begun unveiling their latest products using the CPUs. Dell has announced the full series of its 14th-generation...

Intel has launched its new Intel Xeon scalable processors, providing businesses with performance to handle compute-hungry tasks including real-time analytics, virtualized infrastructure...
Related photos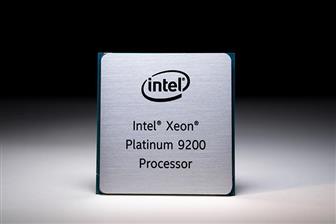 Intel Xeon Platinum 9200 server CPU
Photo: Company, Friday 9 August 2019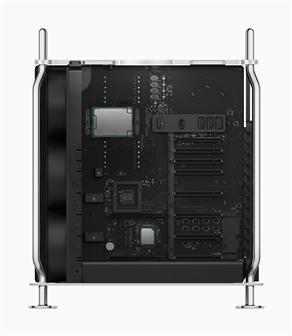 Apple Mac Pro workstation
Photo: Company, Thursday 6 June 2019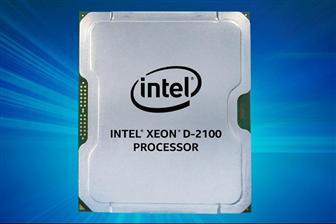 Intel Xeon D-2100 processor
Photo: Company, Thursday 22 February 2018
Related news around the web