684 news items tagged worldwide
Entering the second half of 2017, it is clear the IC industry is on course for a much stronger upturn than was initially forecast in January, according to IC Insights. The research...

Worldwide CMOS image sensor (CIS) shipments are forecast to grow through 2020 when shipments arrive at nearly US$13.8 billion in value, according to Digitimes Research.

The three-month average of worldwide billings of North American equipment manufacturers increased for the fifth consecutive month in June 2017.

Worldwide silicon wafer area shipments remained at their highest recorded quarterly level in the second quarter 2017, according to the SEMI Silicon Manufacturers Group (SMG) in its...

Samsung Electronics, Dongbu HiTek and SK Hynix have stepped up their foundry business expansions, which will as a group pose a threat to the existing major dedicated foundry houses...

Worldwide spending on public cloud services and infrastructure is forecast to reach US$266 billion in 2021, according to the latest update to the IDC Worldwide Semiannual Public Cloud...

Worldwide IT spending is projected to total US$3.5 trillion in 2017, a 2.4% increase from 2016, according to Gartner. This growth rate is up from the previous quarter's forecast of...

Worldwide shipments of traditional PCs (desktop, notebook, workstation) totaled 60.5 million units in the second quarter of 2017, posting an on-year decline of 3.3%, according to...

The global electronic systems market will grow only 2% to US$1,493 billion in 2017, while the worldwide semiconductor market is expected to surge by 15% to US$419.1 billion, according...

Worldwide IT spending is expected to increase by 4.5% in 2017 in constant currency terms, a significant improvement on last year's growth of 2.5%, with stronger upgrade cycles for...

Worldwide semiconductor revenues are forecast to total US$401.4 billion in 2017, an increase of 16.8% from 2016, according to Gartner. This will be the first time semiconductor revenues...

Worldwide slate-type tablet demand is expected to continue weakening in the second half of 2017 and impact related shipments, according to sources from the upstream supply chain.

Worldwide sales of new semiconductor manufacturing equipment are projected to increase 19.8% to total US$49.4 billion in 2017, marking the first time that the semiconductor equipment...

A new update to the IDC Worldwide Semiannual Commercial Robotics Spending Guide forecasts worldwide purchases of robotics, including drones and robotics-related hardware, software...

Worldwide sales of semiconductors reached US$31.9 billion for the month of May 2017, an increase of 22.6% compared to the May 2016 total of US$26 billion and 1.9% more than the April...

According to the IDC Worldwide Quarterly Cloud IT Infrastructure Tracker, vendor revenues from sales of infrastructure products (server, storage, and Ethernet switch) for cloud IT,...

CMOS image sensor sales are on pace to reach a seventh straight record high in 2017, and nothing ahead should stop this semiconductor product category from breaking more annual records...

As the wearables market transforms, total shipment volumes are expected to maintain their forward momentum. According to data from the IDC Worldwide Quarterly Wearable Device Tracker,...

The International Olympic Committee (IOC) and Intel have announced a long-term technology partnership at an official signing ceremony in New York with IOC President Thomas Bach and...

Because of increased demand from the enterprise market and the fact that the education sector has entered the traditional peak season, the worldwide top-5 notebook vendors saw their...

Augmented reality (AR) and virtual reality (VR) continue to gain momentum in the mainstream tech media. According to recent forecast data from the IDC Worldwide Quarterly Augmented...

Seven of the world's top-10, and 10 of the top-14 smartphone companies listed for 2016 were headquartered in China. Two South Korea-, one US- and one Taiwan-based companies made up...

Alibaba Cloud, a cloud computing service subsidiary provider of the largest China-based e-commerce operator Alibaba Group Holding, will complete establishment of a cloud computing...

In the first quarter of 2017, worldwide server revenues declined 4.5% on year, while shipments fell 4.2% from the first quarter of 2016, according to Gartner.

Worldwide sales of semiconductors reached US$31.3 billion for the month of April 2017, an increase of 20.9% from the April 2016 total of US$25.9 billion and 1.3% more than the previous...
Related photos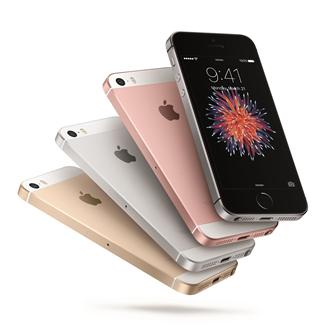 Apple iPhone SE smartphone
Photo: Company, Wednesday 23 March 2016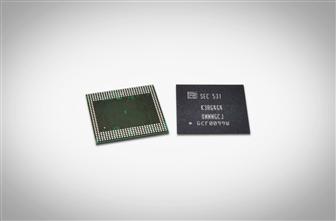 Samsung 12Gb LPDDR4 DRAM
Photo: Company, Friday 18 September 2015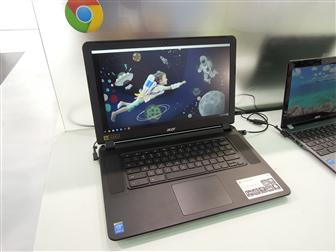 Acer Chromebook 11
Photo: Joseph Tsai, Thursday 11 June 2015
Related news around the web