Consumer demand for graphics cards may be undermined by price hikes arising from GDDR memory shortage and first-tier vendors are expected to raise their Nvidia GeForce GTX 1080/1070/1060/1050...

August quotes for RAMs used in VGA graphics cards have risen to US$8.50, up by 30.8% from US$6.50 in July. Both RAM industry leaders Samsung Electronics and SK Hynix have allocated...

Shuttle announces its latest XPC cube, the SZ170R8, with new "R8" chassis design. Only a fraction of the size of a normal tower PC, this computer can still accommodate four...

Competition in the graphics card market has grown fierce as demand for graphics cards from the gaming market continues to grow. To stay competitive in the market, Gigabyte Technology...

Gigabyte Technology continues to develop products and innovations for the graphics card market and is focusing on enhancing its graphics cards to help them become professional prod...

Notebook players are expected to fully adopt high definition (HD) quality webcams into their notebook models in the second half of 2012 as Microsoft launches its Windows 8 and should...

Global pico projector market is expected to reach 22 million units by 2014, up from about 700,000 units in 2010, according to Pacific Media Associates (PMA).

Taiwan-based Largan Precision has responded to a market report that it began to gradually stop shipments of VGA lens kits in mid-November 2010 due to significantly lower margins compared...

Japan's solid capacitor makers intend to initiate price cuts in order to maintain their market share in Taiwan's motherboard industry, according to sources at motherboard makers.

AU Optronics (AUO) expects small- to medium-size panel shipments for the first quarter of 2010 to drop about 7% from 60.08 million units in the fourth quarter of 2009 due to seasonality,...

CMOS image sensor (CIS) supplier Aptina Imaging plans to enhance its VGA level products for 2010, gearing up to tap China's white-box handset market, according to industry sources...

Hynix Semiconductor and Seti have recently snatched CMOS image sensor (CIS) orders for most of Hewlett-Packard's (HP's) low-priced notebooks from OmniVision, by offering lower prices,...

OmniVision will offer an inexpensive VGA CMOS image sensor (CIS), the 7675, for use in handsets or notebooks in September 2009, in a bid to recover lost global market share due to...

CMOS image sensor (CIS) maker Pixelplus has reentered the global market with a VGA CIS targeting automotive rear-view camera module makers, according to CIS industry sources in Tai...
Related photos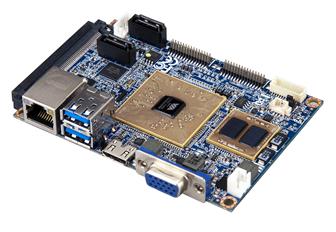 VIA EPIA-P910 Pico-ITX motherboard
Photo: Company, Tuesday 11 September 2012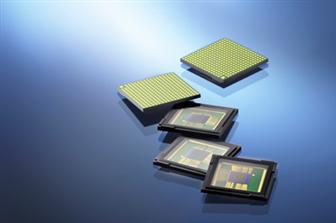 Samsung S5K3H7 CMOS imager
Photo: Company, Friday 2 March 2012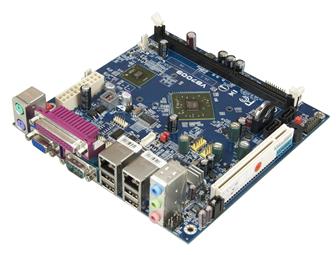 VIA VB7009 embedded Mini-ITX motherboard
Photo: Company, Thursday 12 January 2012