1657 news items tagged US
Taiwan PCB makers are poised to embrace brisk orders expected in the second half of 2018, traditional high season for consumer devices, and most of them have readied sufficient materials...

The rapid and increasing number of worldwide Ultra HD flat panel TV shipments over the past few years is contributing to the overall growth of the global flat panel TV market. Ultra...

Worldwide PC shipments totaled 62.1 million units in the second quarter of 2018, a 1.4% increase from the second quarter of 2017, according to preliminary results by Gartner. This...

PV inverters and AC PV modules are on a list of products list that will be hit with a 10% tariff by the US in its latest trade row with China, according to media reports.

Broadcom, a semiconductor device supplier to the wired, wireless, enterprise storage and industrial end markets, and CA Technologies, a provider of information technology (IT) management...

The US government's latest move to slap a 10% tariff on China-made goods has put pressure on Chinese LED firms whose lighting products, especially decorative lamps, are on the list...

Globalfoundries has announced that the company's 22nm FD-SOI (22FDX) technology has delivered more than US$2 billion of client design win revenues.

China will unseat South Korea as the largest market of semiconductor manufacturing equipment in 2019, when global sales hit another record-high levels, according to SEMI.

With deep presence in the global electronics and tech supply chains, Taiwan businesses are beginning to feel the pinch of mounting trade tensions between the US and China that are...

Server chassis maker Chenbro Micom has reported June consolidated revenues of NT$540 million (US$17.53 million), rising 7.27% on month and 23.6% on year, and combined consolidated...

Global shipments of CMOS as well as CCD image sensors will exceed US$15 billion in value in 2020, Digitimes Research estimates. The shipment value increased by over 15% on year to...

IoT (Internet of Things) startup Ayla Networks has posted exponential revenue growths since 2015 and expects fast expansion in the next two years after acquiring US$130 million in...

Global semiconductor industry revenues declined 3.4% in the first quarter of 2018 falling to US$115.8 billion, according to IHS Markit. Semiconductor industry performance was negatively...

Industrial PC (IPC) maker Nexcom International is currently servicing the US' education and smart manufacturing market via its US-based subsidiary Nexcobot established in March 2018...

Globalfoundries has disclosed plans to cut 5% of its global workforce, or about 900 employees, with the layoff to take place mainly in Europe and the US.

Digitimes Research estimates the number of 5G users will reach 1.14 billion by 2025 to account for 13.4% of all mobile service subscribers.

Samsung NEXT, a multifaceted innovation group within Samsung Electronics, is actively seeking investment targets in the fields of AI, IoT, AR/VR, blockchain, smart healthcare data...

Worldwide semiconductor manufacturing equipment billings came to US$17 billion in the first quarter of 2018, up 12% sequentially and 30% on year, and hitting a record high, according...

The output value of China's IC packaging and testing industry will exceed US$30 billion for the first time in 2018, according to Digitimes Research.

Acer's most crucial business goal for the company in 2018 is to grab the crown in the US gaming PC market from Dell by the end of the year, according to company chairman and CEO Jason...

Belgium-based investment fund Sogepa has signed a framework agreement with Hong Kong-based electric vehicle (EV) maker Thunder Power EV to invest US$150 million in the latter, according...

The output value of China's IC design industry sector is expected to exceed US$35 billion in 2018, driven by a combination of positive factors including continued growth in shipments...

Taiwan-based pure-play foundry UMC plans to invest a total of US$1.25 billion in its China-based plants where production capacity will be expanded to meet local demand, said company...

Taiwan-based Yageo has reached a deal to buy US-based Pulse Electronics, a supplier of electronic components, for US$740 million in cash.

LED epitaxial wafer and chip maker Epistar has filed with the US District Court for the Central District of California a charge against V-TAC USA - a subsdiary of Europe-based LED...
Related photos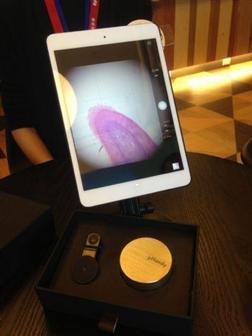 Aidmics uHandy mobile microscope
Photo: Julian Ho, Digitimes, Wednesday 10 June 2015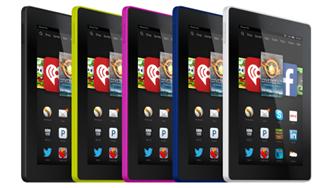 Amazon Fire HD tablets
Photo: Company, Monday 22 September 2014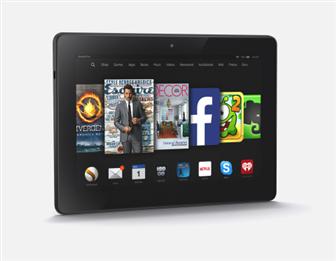 Amazon Fire HDX tablet
Photo: Company, Monday 22 September 2014
Related news around the web