1752 news items tagged US
The Asia-Pacific region excluding Japan will be the global leader for Internet of Things (IoT) spending in 2019 with around 35.7% of the worldwide spending, followed by the US and...

Electric vehicle (EV) power battery prices have been decreasing in line with fast growing demand for EVs worldwide, and are expected to drop to US$100/kWh in 2022, declining 45.7%...

China-based IC design firm Sage Microelectronics (Sage Micro) recently raised CNY240 million (US$35 million) in capital investment, which will be used toward the development of high-end...

The supply chain of servers and network communication devices has continued shifting their production out of China with Taiwan and North America being the two major choices for the...

Asia Pacific spending on augmented reality and virtual reality (AR/VR) will reach US$7.5 billion in 2019, recording an increase of more than 100% from the previous year, according...

3D dynamic simulation technology and facility developer Brogent Technologies expects revenues from the US market to take up 30-40% of 2019 consolidated revenues, much higher than...

The gaming market may see weak sales in the second half of 2019 as the hardware replacement cycle has been extended, and competitions among vendors have grown fiercer, according to...

Commenting on the US-China trade tensions and how they are affecting the ICT upstream supply chains in Taiwan, Japan and Korea, Digitimes president Colley Hwang has pointed out that...

US-headquartered companies held 52% of the total worldwide IC market in 2018, followed by their fellow South Korea-based companies with a 27% share,...

With the US-China trade disputes lingering, notebook brand vendors have moved to increase orders for their supply chain partners in order to minimize any potential impact, according...

The Trump administration's move to bar Huawei from sourcing American technology has obvious ramifications for the Chinese technology giant, cutting it off from key suppliers and forcing...

Teco Electric & Machinery, to cope with possible impacts from the US-China trade disputes, has moved production form China for US-bound products, according to company chairwoman...

Wistron is looking to set up a pilot line in the US, while chassis maker Catcher is planning to establish a new plant either in Taiwan or Southeast Asia.

Suppliers of energy storage systems in the US market are seeking battery supplies outside China to avoid the 25% tariff hike that started in June 2019, according to industry source...

HiSilicon, Huawei's chip design subsidiary, will likely fail to beat MediaTek and become the largest Asia-based fabless chipmaker in 2019 as its shipment growth will be affected negatively...

With Huawei already stocking up on crucial components, the US Commerce Department's ban will not stop Huawei from providing its products and services in the short term. However, the...

Trade tensions between the US and China will have a short-term impact on TSMC's performance, but the foundry remains positive about its mid- to long-term outlook.

Foxconn's upcoming 6G LCD plant in Wisconsin will initially use a-Si technology to produce IT and TV panels starting late 2020, and then shift to IGZO one year later for manufacturing...

Trade restrictions imposed by the US government on Huawei are set to have an adverse impact on the China-based vendor's smartphone shipments in 2019, according to Digitimes Research...

Wiwynn, a datacenter server making subsidiary of Wistron, is evaluating the feasibility of setting up a manufacturing site in the US to fulfill orders from its local customers in...

Though the US is set to begin imposing a 5% tariff on all products imported from Mexico on June 10 and raise it up to 25% by October 1, Pegatron has noted that the hike will not affect...

Taiwan-based server maker AIC has seen many potential US clients visit its booth at Computex 2019 seeking to build partnership with the company to diversify their supply sources of...

Micron Technology is striving to mitigate the impact of the US trade ban on Huawei, according to the US memory chip vendor.

SSD prices have fallen below US$0.10 per GB, and are expected to drop further to as low as US$0.05 per GB next year, according to China-based storage device maker Longsys Electroni...

Taiwan's TV manufacturers would not be much affected by the US raising tariffs on TVs from China, as many of the TVs sold in the US are from Mexico.
Related photos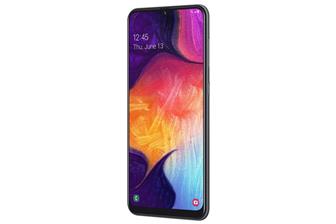 Samsung Galaxy A50
Photo: Company, Monday 24 June 2019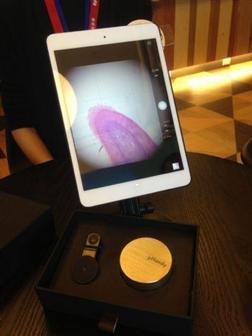 Aidmics uHandy mobile microscope
Photo: Julian Ho, Digitimes, Wednesday 10 June 2015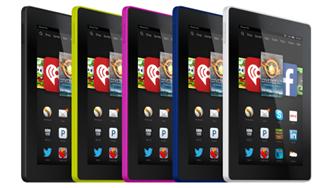 Amazon Fire HD tablets
Photo: Company, Monday 22 September 2014
Related news around the web