277 news items tagged ultra-thin
ITRI has announced its roll-to-roll (R2R) process on 100um flexible glass substrates at FPD International. Drawing inspiration from the R2R process used to create newspapers, ITRI's...

Although many notebook brand vendors have been aggressively investing resources into the development of notebook products that feature ultra-thin design (ultrabook) as well as support...

As Microsoft is aggressively preparing its Windows 8 and Windows RT for launch in October to compete against Apple, sources from notebook players pointed out that Microsoft and Intel...

Intel has internally estimated that ultrabook shipments will reach 20-30 million units in 2012 and the volume in 2013 is expected to double or even triple on year as the integration...

Component makers, seeing their downstream brand partners are aggressively entering the ultrabook market, are concerned that if demand for ultrabook is not as good as expected, their...

Catcher Technology announced consolidated revenues of NT$2.82 billion (US$95.19 million) for January, down 13.3% on month, but up 16.7% on year; however, the company's non-consolidated...

Acer is expected to turn a profit in the fourth quarter of 2011 as the company has been aggressive reducing its inventory levels, which should reach 20-25 days by the end of 2011,...

Upstream suppliers of Apple have recently started shipping a small volume of components for a 15-inch ultra-thin notebook model from Apple in November and the device could be either...

Taiwan-based PC hinge maker Shin Zu Shing (SZS), benefited from Intel's ultrabook products which helped raise demand for customized hinge, and saw its profit in the third quarter...

LCD panel makers are facing challenges as notebook vendors seek to incorporate touchscreens into ultra-thin models. Sources in the industry said the LCD panels for ultra-thin models...

Executives from Intel's PC partners - Acer Taiwan president Scott Lin and Compal Electronics president Ray Chen both have invoked Intel to help drop the Ultrabook price to below US$1,000...

Taiwan-based notebook ODMs may not benefit much from the Ultrabook platform, despite downstream branding partners mostly being optimistic about the new device, according to sources...

OCZ Technology has announced that its Indilinx SSDs featuring the Everest-series SATA3 (6Gbps) platform are shipping in LG Electronics' ultra-thin notebooks.

First-tier notebook brand vendors Acer, Lenovo, Toshiba and Asustek Computer, understanding that demand for notebooks is unlikely to recover in the fourth quarter, while Apple's products...

Facing tablet PCs' assault and Apple MacBook Air's strong performance, Intel and notebook supply chain players have been pushing Ultrabook products aggressively, hoping to re-boost...

The Serial ATA International Organization (SATA-IO) has introduced a new standard for embedded solid state drives (SSDs). The SATA uSSD specification eliminates the module connector...

To fulfill strong demand in the IT market for the latest portable electronics devices, Taiwan-based inductor maker Chilisin Electronics has developed inductor products that are capable...

Elpida Memory has announced that it began sample shipments of 2Gb DDR3 DRAM chips built using 25nm process technology at the end of July. The company will also adopt the advanced...

First-tier notebook players including Hewlett-Packard (HP), Acer, Asustek Computer, Dell and Lenovo are all set to launch ultrabooks in the second half of 2011 with mass production...

The Taipei Computer Applications Show, an annual computer fair intended to attract replacement of PCs by students before the new academic year begins in September, will take place...

China-based PC vendor Lenovo has announced a new ultra-thin enterprise notebook – ThinkPad X1, adopting Corning's Gorilla reinforced glass with plastic chassis, in Taiwan.

Hewlett-Packard (HP) is likely to pioneer all branded notebook vendors to launch Intel's Ultrabook-concept notebooks, even ahead of the planned release of the UX21 Ultrabook by Asustek...

Global first-tier notebook vendors Hewlett-Packard (HP), Acer, Dell and Asustek Computer have all recently retrieved back their purchasing rights for notebook chassis from their notebook...

Intel has recently started planning a new marketing strategy for its Ultrabook concept and has invested heavily into the related budget and resources hoping to attract first-tier...

Market demand for lithium-polymer batteries, which are used mainly in products such as tablet PCs or notebooks with ultra-thin designs, is expected to increase significantly as ultra-thin...
Related photos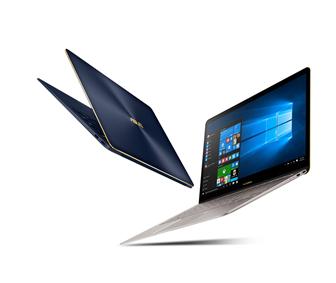 Asustek ZenBook 3 Deluxe ultra-thin notebook
Photo: Company, Wednesday 14 June 2017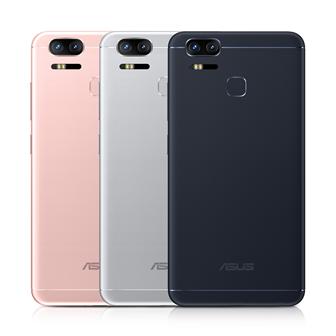 Asustek ZenFone 3 Zoom smartphone
Photo: Company, Monday 23 January 2017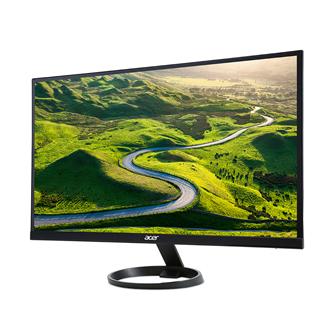 Acer R1 series monitor
Photo: Company, Friday 8 January 2016
Related news around the web