101 news items tagged touch screen
Las Vegas, NV - June 8, 2010 - NextWindow, a subsidiary of SMART Technologies, announces the 2500 Large-Format Optical Sensor, a new large-format optical touch screen kit for use...

Global touch panel shipments increased 29% on year to 606 million units in 2009, according to DisplaySearch.

Most Taiwan-based flexible PCB (FPCB) makers, including Career Technology, Ichia Technologies and Taiflex Scientific, are optimistic about the outlook for the FPCB industry in 2010,...

Global shipments of touch-screen modules for applications are set to grow more than fivefold in the coming years, rising to 5.4 million units in 2013 from 971,755 in 2009, according...

CAMBRIDGE, England--(BUSINESS WIRE)--Light Blue Optics (LBO) today announced its first product - Light Touch - an interactive projector that turns any flat surface into a 10-inch...

Acer has launched its 11.6-inch Aspire 1420P tablet PC in the Taiwan market at a suggested price of below NT$25,000 (US$772). The Aspire 1420P comes with a convertible design and...

New York, New York – October 20, 2009 – Barnes & Noble, Inc. (NYSE: BKS), the world's largest bookseller, announced today the launch of nook, the Barnes & Noble...

Pleasanton, CA - October 12, 2009 - NextWindow, the market and technology leader in optical touch screens for desktop PCs, monitors and large-format displays, today announced that...

Pleasanton, CA - September 29, 2009 - NextWindow, the market and technology leader in optical touch screens for desktop PCs, monitors and large-format displays, today announced that...

Many companies went bankrupt in the financial storm, and the remaining companies also learned the lesson the hard way. In the aftermath of the financial woes, many enterprises are...

Qisda has announced June consolidated revenues of NT$6.89 billion (US$208.82 million), up 11.7% from NT$6.17 billion for May, but down 23.7% from NT$9.04 billion for June 2008. The...

The total touch panel market will grow to US$9 billion by 2015, from US$3.6 billion in 2008, with a CAGR of 14%, according to DisplaySearch.

Sonix Technology has denied rumors saying that it may work with Quanta Computer or merge with Pixart Imaging for entering the touch screen market.

Acer has announced several Aspire series products including nettop, all-in-one PC, netbook and notebook devices.

Sony on April 2 unveiled the NWZ-X1060, its new Walkman digital music player for launch in the Taiwan market at a recommended retail price of NT$15,900 (US$470) on June 2, 2009, according...

Chip Hope, a Taiwan-based IC distributor, has stepped into development of Android-platform IC turn-key solutions for use in WCDMA- and TD-SCDMA-based solutions together with an international...

HTC (High Tech Computer) and Singapore Telecommunications (SingTel) on February 5 jointly unveiled the first Android-powered mobile phone, the HTC Dream, in Singapore and Australia...

The launch of Asustek Computer's Eee PC 1002HA, which has a high price/performance ratio, plus the recent NT$1,000-2,000 (US$30-60) price reduction in Asustek's 10-inch Eee PC 1000...

Hewlett-Packard (HP) has launched its TouchSmart tx2-1003AU touch screen notebook in Taiwan.

Mio Technology, the brand product subsidiary of Mitac International, plans to launch its first Windows Mobile-based 3.5G GPS handset in the first quarter of 2009, according to company...

VIA Technologies has announced the VIA Vipro VP7710 touch screen panel PC, a full featured, entirely fanless panel PC that the company is saying is its first in a series of advanced...

Universal Scientific Industrial (USI) has announced a new Mobile Internet Device (MID) product featuring a 5-inch touch screen.

Taiwan-based Mitac International has begun to offer PND devices with its self-developed touch user interface, the Spirit, under the Navman brand, according to the company.

Taiwan-and China-based digital music player vendors have stopped adopting touch screens for new models due to component and higher after-sale service costs, according to industry...

Innolux Display is said to have secured touch panel orders from Apple, with shipments slated to begin soon, according to industry sources.
Related photos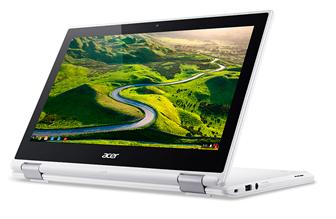 Acer Chromebook R 11
Photo: Company, Monday 14 September 2015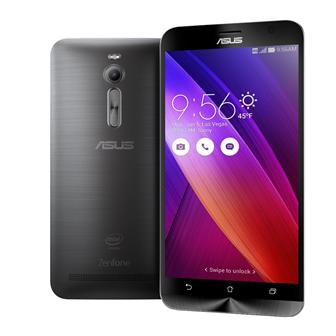 CES 2015: Asustek ZenFone 2 smartphone
Photo: Company, Friday 9 January 2015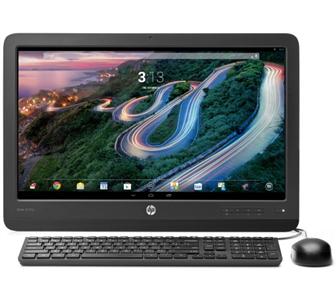 HP Slate 21 Pro AiO
Photo: Company, Thursday 9 January 2014
Related news around the web