36 news items tagged Thunderbolt
Intel currently still holds an 80% share in the global PC market, but the growth of the CPU giant's PC platform business has weakened, thanks to prolonged shortages of its processors...

Intel has demonstrated breakthroughs in artificial intelligence (AI) that pave the way for autonomous driving and a new era of mobile computing innovation at CES 2020, showcasing...

USB Implementers Forum (USB-IF) has announced the publication of the USB4 specification, a major update to deliver the next-generation USB architecture that complements and builds...

Intel has launched 11 highly-integrated 10th Gen Intel Core processors, manufactured via its 10nm process and designed for 2-in-1s and notebooks. The processors bring artificial intelligence...

This year, the big technical development of the USB technology is USB4. This upcoming standard promises to integrate the high-bandwidth Thunderbolt 3 specification and along with...

Apple has introduced a new MacBook Air, bringing a 13-inch Retina display, Touch ID, and the latest processors to the vendor's notebook product line.

Apple has updated its MacBook Pro series with new hardware. The new MacBook Pro models with Touch Bar feature eighth-generation Intel Core processors, with 6-core on the 15-inch model...

Apple has updated its iMac line with up to three times more powerful graphics, faster processors, Thunderbolt 3, faster storage options and brighter Retina displays, and added a Retina...

Microsoft has revealed the next generation of Surface Pro. Now powered by 7th Generation Intel Core processors, the ultra-thin Surface Pro will deliver increased power, super-fast...

Action Star Technology has announced that it will showcase its latest USB-C and Thunderbolt 3 products at Computex 2016. The industry-leading OEM/ODM will have on display its line...

Intel's upgrade of external interfaces from Thunderbolt 2.0 to 3.0 and the switch from Mini DisplayPort (mDP) connectors to Type-C USB connectors will lead the way for the Type-C...

At Computex Taipei 2015, QNAP Systems, Inc. unveiled a series of cutting-edge new products and features, including the world's first Thunderbolt NAS, comprehensive solutions for virtual...

Notebooks, tablets, and peripherals such as hard disk drives, cameras, and more recently displays have derived power over USB interfaces, enabling simple connections for power and...

The USB 3.1 standard has significantly raised the transmission speed to 10Gbps, up from the 5Gbps for USB 3.0, but the technology will still struggle to replace HDMI and Thunderbolt...

Taiwan-based Thunderbolt cable maker Lintes Technology, which has recently been named by Intel as an investment target, has a chance of attaining break-even operations in the second...

Asustek has announced Z87-Deluxe/Quad, featuring the Thunderbolt 2 technology certified by Intel. Based on the new Intel Z87 chipset and ready for the latest fourth-generation Intel...

As Intel reportedly will add native Thunderbolt support in its next-generation CPU platform hoping to expand usage, Taiwan-based connector maker Lotes has commented that Intel's change...

Carry Technology Co., Ltd., a leading developer and manufacturer of memory products and card readers based in Taipei, will highlight the wired Thunderbolt product line and the wireless...

Taiwan-based connector and cable maker Lintes expects to benefit from increasing demand for Thunderbolt products in the second half of 2013 as more high-end PCs and Ultra HD TVs will...

Thunderbolt interface technology (Light Peak) was created by Intel but licensed exclusively to Apple for one year in June 2011. However, once other system makers had the opportunity...

Although Intel's Thunderbolt (TBT) technology is able to carry a transmission speed of 10Gbps, costs involved to achieve such a result are not cheap, according to Digitimes Researc...

Digitimes Research has recently examined several existing data transmission technologies and found that currently seven of them may become competitors of Intel Thunderbolt.

GIGABYTE, a leading manufacturer of motherboards and graphics cards, announced support for 4k display resolutions using multiple standard 1080p displays with Intel Collage display...

ASMedia Technology, an Asustek Computer subsidiary that focuses on producing USB 3.0 controller chips, is set to be listed on the Taiwan Stock Exchange (TSE) at the end of December,...

Intel's Thunderbolt technology is facing difficulty penetrating the PC market. Currently only about 10% of notebooks and motherboards adopt the technology due to high costs, according...
Related photos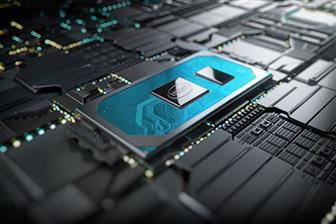 Intel 10th Gen Core processor
Photo: Company, Friday 9 August 2019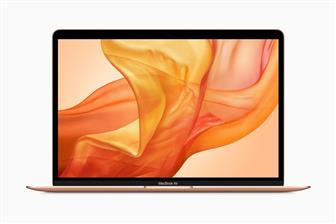 Apple MacBook Air with Touch ID
Photo: Company, Monday 19 November 2018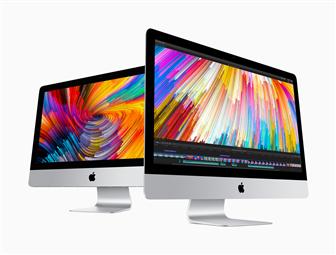 Apple new iMac with Intel Kaby Lake platform
Photo: Company, Monday 12 June 2017