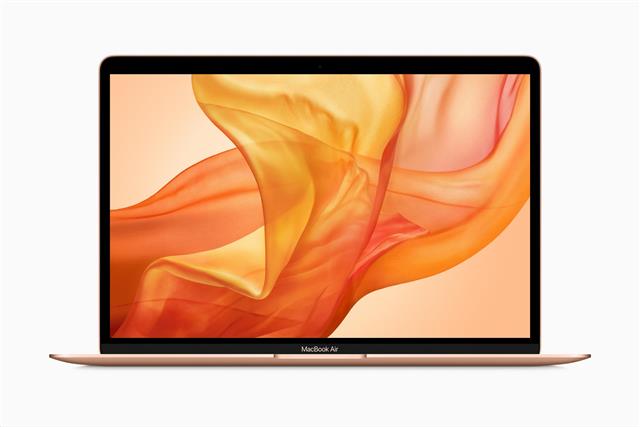 Apple's all-new MacBook Air is equipped a 13-inch Retina display and Touch ID. The new MacBook Air is available in three finishes - gold, space gray and silver - and features an Apple-designed keyboard, a Force Touch trackpad, faster SSDs, wide stereo sound, the Apple T2 Security Chip and Thunderbolt 3.
The new MacBook Air's 13.3-inch display offers over four million pixels of resolution and with 48% more color than the previous generation, according to Apple. The new MacBook Air also includes a built-in FaceTime HD camera and a three microphone array for better sound quality when making calls and improved voice recognition for Siri.
The new MacBook Air includes Touch ID - a fingerprint sensor built right into the keyboard - which allows users to unlock their MacBook Airs, authenticate their identities, and make fast, simple and secure purchases using Apple Pay. To support Touch ID, the new MacBook Air comes with the Apple T2 Security Chip, which makes users' notebook more secure. The T2's Secure Enclave protects Touch ID information and also ensures that software loaded during the boot process has not been tampered with. The T2 also features an SSD controller with on-the-fly data encryption for everything stored on the SSD. The T2 also features an always-on processor that enables "Hey Siri," which lets users make requests to Siri with their voices for things like finding files or opening an app.