4193 news items tagged sales
Production of touch panel makers General Interface Solution (GIS) and TPK Holding in China is likely to be less impacted by the coronavirus outbreak in China as the two firms did...

Mobile DRAM demand for smartphones is likely to disappoint in the first half of 2020, as the coronavirus outbreak may hit sales of new 5G-compatible phones, according to market sou...

The global semiconductor industry posted sales of US$412.1 billion in 2019, a decrease of 12.1% compared to the 2018 total, according to Semiconductor Industry Association (SIA).

Huawei is facing added pressure on its smartphone sales in 2020 as rising handset inventory levels in China's channels are being compounded by the coronavirus outbreak, according...

Diode maker HY Electronic (HYE) has said that it will continue to enhance its deployments in TVSS (transient voltage surge suppressor) protective devices and diodes for automotive...

SK Hynix saw its operating profits plunge 87% to KRW2.71 trillion (US$2.28 billion) in 2019, while consolidated revenues decreased 33% on year to KRW26.99 trillion. The company generated...

Taiwan-based IC design houses have turned cautious about customer orders particularly orders for the China market due to the coronavirus outbreak, with some already revising downward...

Apple has reported sales for its fiscal 2020 first quarter - ended December 28, 2019 - reached US$91.8 billion, rising 9% from the year-ago quarter to hit an all-time record, driven...

The global market for memory and processing semiconductors used in artificial intelligence (AI) applications will soar to US$128.9 billion in 2025, three times the US$42.8 billion...

High-frequency microwave and mmWave device maker Universal Microwave Technology (UMT) has reported net profit of NT$321 million (US$10.71 million) for 2019, increasing 45% from a...

Taiwan-based HDI PCB manufacturers are expected to enjoy a particularly strong first quarter of 2020, thanks to a ramp-up in orders for 5G infrastructure and smartphones, according...

Taiwan-based ODM Inventec expects each of its three major product lines to register about 10% revenue expansion in 2020 and a higher growth in 2021, with plans to simultaneously expand...

Qualcomm and MediaTek are expected to each post a double-digit increase in mobile chip sales this year, with gross margin edging up single-digit percentage points thanks to the availability...

Intel is expected to initiate price cuts on its PC processors in the second half of 2020 to defend its market dominance, according to sources at PC makers.

With TSMC - the world's top pure-play foundry - anticipating record-high capex levels this year, semiconductor equipment vendors particularly those engaged in TSMC's supply chain...

Intel currently still holds an 80% share in the global PC market, but the growth of the CPU giant's PC platform business has weakened, thanks to prolonged shortages of its processors...

Anticipating that memory chip prices will be rising this year, memory module makers have started replenishing inventory while also making upward adjustments in their DRAM module quotes,...

The global IC foundry market is forecast to increase 17% in 2020, outpacing the overall semiconductor sector's 8% growth, according to TSMC CEO CC Wei. TSMC will continue to see its...

Gold Circuit Electronics (GCE) is expected to resume growth momentum in 2020 from a rebound in shipments for server applications after ending 2019 with revenues falling 7.65% on year...

Semiconductor equipment suppliers including distributors have seen demand surge from China where a number of wafer fabs are being equipped for additional production capacity, according...

China-based makers produced 1.242 million new energy vehicles and sold 1.206 million units in 2019, decreasing 2.3% and 4.0% respectively on year, according to China Association of...

Backend house Powertech Technology (PTI) expects its revenues to be higher than year-ago levels in the first quarter of 2020, and is positive about its performance in all of the ye...

ASMedia Technology has reportedly secured orders for AMD's 500- and 600-series chipsets, which will buoy the Taiwan-based chipmaker's sales performance in 2020 and 2021, according...

Ansys has increased its R&D workforce in Taiwan by 50% to support its local chipmaking partners, according to Roger Lee, company country manager for Taiwan.

MediaTek has reported NT$246.22 billion (US$8.24 billion) in 2019 revenues, rising 3.43% on year to reach the company's second highest-ever level, with market observers saying the...
Related photos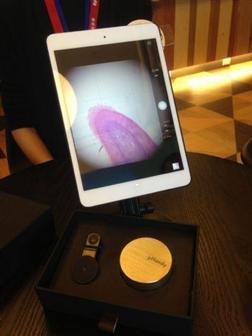 Aidmics uHandy mobile microscope
Photo: Julian Ho, Digitimes, Wednesday 10 June 2015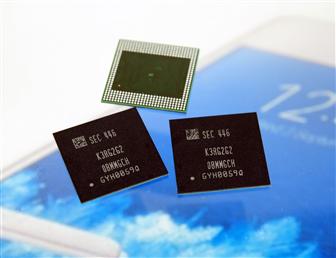 Samsung 20nm LPDDR4 mobile DRAM
Photo: Company, Tuesday 6 January 2015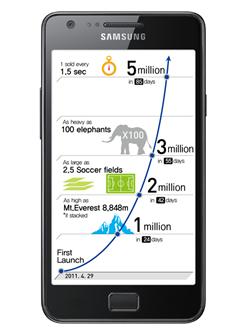 Samsung Galaxy S2
Photo: Company, Monday 8 August 2011
Related news around the web