3830 news items tagged product
Dekra, the world's leading expert organizations in testing, inspection, and certification announces today, that they will further strengthen the strategic alliance with Integrated...

The memory chip market is expected to see a V-shaped recovery after the coronavirus epidemic ends, according to ROM and flash memory chipmaker Macronix International.

YC Synergy (YCS) announces new fuel cell power system solution, Rick-II series. The new solution greatly upgrades the fuel cell performance for better automobile application. The...

Semiconductor Manufacturing International (SMIC) started generating revenues from 14nm FinFET process technology in the fourth quarter of 2019, when the China-based pure-play foundry...

Winbond Electronics Corporation, a leading global supplier of semiconductor memory solutions, today announced the introduction of a new high-speed OctalNAND Flash which makes high-density...

IC design service company Global Unichip expects to enjoy modest revenue growth in 2020, driven by growing demand for 5G and AI related devices.

As the final step in the production process, inspection is of critical importance to the manufacturing industry. Manufacturers generally allot adequate staff resources to perform...

Celebrating its 30th anniversary as a leading brand of Taiwan's aviation industry, EVA Air is not only named one of the World's 50 most valuable airline brands in 2019 but also ranked...

Memory module firms have seen their supply chain partners in China suffer from delayed work resumption and uncertainties in employees' returns amid the coronavirus outbreak, which...

The supply of DRAM and NAND flash memory chips is set to fall short of demand in the second half of 2020, although a pick-up in end-market demand may arrive later than expected, according...

Winbond Electronics, a maker of specialty DRAM and flash memory, swung to its first quarterly loss in 27 quarters.

POS (point of sale/service) device maker Flytech Technology increased investment in R&D of non-POS product lines, mainly kiosks, mobile POS devices and panel PCs, in 2019, and...

Unitech, a global solution provider of automatic identification and data capture technologies, announced it is an official partner for Android zero-touch enrollment that streamlines...

NEXCOM, the leading provider of network and communication solutions, announces its new partnership with O'Prueba Technology Inc, a spin-off from the reputed Networking Benchmarking...

Worldwide silicon wafer area shipments in 2019 declined 7% from the 2018 record high, while revenues slipped 2% on year but remained above the US$11 billion mark, according to the...

Artificial intelligence (AI) technologies play a critical role driving the transition to Industry 4.0. In particular, their use in combination with machine vision has become the first...

Amid rising global trade tensions in 2019, the semiconductor industry is experiencing revenue declines as it struggles with the changes and uncertainties resulting from the technology...

SK Hynix saw its operating profits plunge 87% to KRW2.71 trillion (US$2.28 billion) in 2019, while consolidated revenues decreased 33% on year to KRW26.99 trillion. The company generated...

Anticipating that memory chip prices will be rising this year, memory module makers have started replenishing inventory while also making upward adjustments in their DRAM module quotes,...

Shortages of Intel's PC processors are likely to persist through the end of 2020, prompting notebook makers to adopt AMD's chips in more of their notebooks including business models,...

PCB maker HannStar Board continues to put increased focus on the higher-end notebook segment while stepping up its deployments in the segments of servers and network devices, seeking...

PCB maker Tripod Technology saw its 2019 revenues soar past its projected goal of NT$54 billion (US$1.81 billion) to reach NT$54.45 billion for an annual growth of 4.5%, and is expected...

MSI has introduced a lineup of its new gaming PC series as well as Creator PCs at the ongoing CES 2020. The models are powered by the latest Intel processors.

Leading smartphone brands Samsung and Huawei are ramping up consumption of their own application processor solutions in their products, causing market share to shift away from top...

As opposed to multi-level cell (MLC) and triple-level cell (TLC) memory, single-level cell (SLC) NAND flash enables high-speed reads and writes as well as excellent reliability and...
Related photos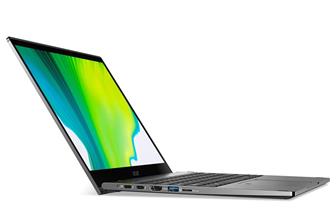 Acer Spin 5 convertible notebook
Photo: Company, Tuesday 14 January 2020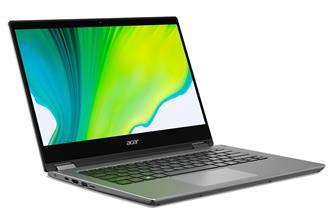 Acer Spin 3 convertible notebook
Photo: Company, Tuesday 14 January 2020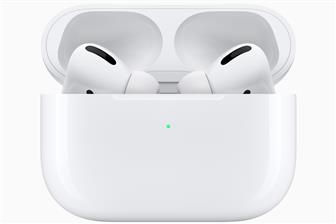 Apple AirPods Pro earbuds
Photo: Company, Wednesday 27 November 2019
Related news around the web