3582 news items tagged product
Qualcomm has unveiled its Snapdragon 855 mobile platform to enable commercial 5G networks and mobile devices in early 2019.

Global shipments of wearable devices reached 32 million units in the third quarter of 2018, up 21.7% from the previous year, according to IDC.

Worldwide sales of semiconductors reached US$41.8 billion for the month of October 2018, up 12.7% compared to year-ago levels and 1% sequentially, according to the Semiconductor Industry...

To encourage more overseas tourists to visit Taiwan, the Tourism Bureau, MOTC, has also been encouraging visitors to explore central and southern Taiwan's new tourist attractions...

Not everybody owns the "entrepreneurship DNA," and not too many people would choose to choose to create startups, according to Dan Shechtman, an Israeli materials scientist who was...

Gold Circuit Electronics (GCE) swung to net profits of NT$256 million (US$8.3 million) in the third quarter of 2018 from losses a year ago, thanks to rising fab utilization rates...

China-based PCB makers have stepped up efforts to grow their presence in the automotive electronics sector since their entry in 2017, according to industry sources.

UNISOC (formerly Unigroup Spreadtrum & RDA), a subsidiary of Tsinghua Unigroup specializing in mobile chip development, has appointed Qing Chu as co-CEO of the company, alongside...

To clarify concerns raised about its expense cut, Foxconn Electronics (Hon Hai Precision Industry) has maintained that the budget reduction is primarily aiming at business units that...

Zyxel Communications has again swept the Taiwan Excellence Awards, racking up five prizes largely on the back of its growing suite of well-received WiFi mesh networking, GPON, and...

Aided by the growing portion of gaming notebooks and new models in its product portfolios, Clevo saw its ASP (average selling price) for the third quarter of 2018 surge by 6% from...

The booming IoT market, such as automotive and industrial applications, has brought new opportunities to Winbond Electronics, a leading provider in the low- and medium-capacity memory...

Digi-Key Electronics, a global electronic components distributor, introduces a new design tool called the DK IoT Studio. The DK IoT Studio is an integrated development environment...

Global shipments of iPhone XR during the its new product lifecycle (from fourth-quarter 2018 to third-quarter 2019) are likely to reach 70 million, down from a previous forecast of...

Chilisin, a world-leading passive component manufacturer and solution provider, attends electronica for the first time this year in Munich, Germany, co-exhibiting a lineup of total...

MINMAX, a Taiwan-based provider of power solutions, plans to showcase a comprehensive lineup of low to medium wattage power supplies at Electronica 2018 taking place in Munich, Germany...

Jorjin Technologies, as a member of the TW 5G Alliance - CHT pilot team, will participate in NGMN IC&E 2018 Vancouver this year, to share our results and advances in smart glass...

Macronix International has reported October consolidated revenues increased 3.9% sequentially to NT$3.89 billion (US$126.9 million), while Winbond Electronics' consolidated sales...

IC design house Novatek Microelectronics expects to post revenues of between NT$14.6 billion (US$475.5 million) and NT$15 billion in the fourth quarter of 2018, down 5-7% sequentia...

GaAs IC foundry Win Semiconductors saw its October revenues rebound slightly while revenues at epitaxial wafer supplier Visual Photonics Epitaxy Company (VPEC) climbed 35.3% on mon...

SK Hynix has launched what the company claims is the world's first 96-layer 512Gb CTF (charge trap flash)-based 4D NAND flash based on its TLC (triple-level cell) arrays, using 3D...

Yageo expects its operation to weaken in the fourth quarter of 2018 as the company has seen its customers decelerate their pace of orders.

Winbond Electronics saw shipments of chips built using 38nm process technology ramp up substantially to account for 24% of the chipmaker's total DRAM sales in the third quarter of...

Leading semiconductor test equipment supplier Advantest Corporation has launched two additional members of its next-generation B6700 family of burn-in memory testers. The new B6700L...

Taiwan-based metal component maker Waffer Technology's new plants in Maanshan, China, began operation on October 26 and are mainly used for manufacturing light metal applications...
Related photos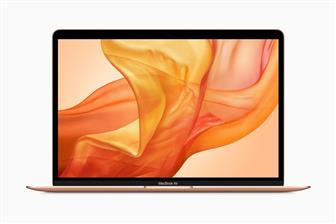 Apple MacBook Air with Touch ID
Photo: Company, Monday 19 November 2018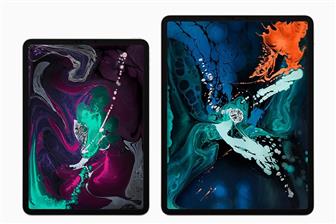 Apple iPad Pro with all-screen displays
Photo: Company, Monday 19 November 2018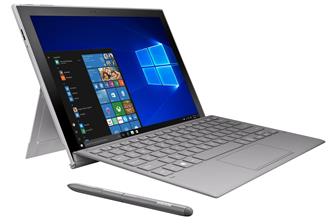 Samsung Galaxy Book2
Photo: Company, Monday 22 October 2018
Related news around the web