610 news items tagged processor
The global market for memory and processing semiconductors used in artificial intelligence (AI) applications will soar to US$128.9 billion in 2025, three times the US$42.8 billion...

Intel is expected to initiate price cuts on its PC processors in the second half of 2020 to defend its market dominance, according to sources at PC makers.

Intel currently still holds an 80% share in the global PC market, but the growth of the CPU giant's PC platform business has weakened, thanks to prolonged shortages of its processors...

Micron Technology has begun sampling DDR5 Registered DIMMs (RDIMM) based on its 1znm process technology, according to the company.

AMD at CES 2020 announced an x86 8-core ultrathin notebook processors as part of the AMD Ryzen 4000 series mobile processor family, built on the groundbreaking Zen 2 core architecture...

Intel has demonstrated breakthroughs in artificial intelligence (AI) that pave the way for autonomous driving and a new era of mobile computing innovation at CES 2020, showcasing...

Leading smartphone brands Samsung and Huawei are ramping up consumption of their own application processor solutions in their products, causing market share to shift away from top...

LPDDR5 mobile DRAM is expected to be widely adopted in 5G smartphones in 2020 with Samsung Electronics set to feature its in-house made LPDDR5 memory in its flagship 5G smartphones...

China-based CPU developer Loongson has announced its in-house developed 3A4000 series processors, which the company claimed were created without using intellectual properties (IPs)...

While China's homegrown processor makers are gearing up to develop new-generation solutions to serve huge domestic PC replacement demand, Taiwan-based Unimicron Technology and Nan...

Baidu and Samsung Electronics have announced jointly that Baidu's first cloud-to-edge AI accelerator, Baidu Kunlun, has completed its development and will be mass-produced early next...

Intel Labs has unveiled a cryogenic control chip, code-named "Horse Ridge," for speeding up development of full-stack quantum computing systems.

Qualcomm has launched new Arm-based processors for notebooks. Among the chips, the new Snapdragon 7c series designed for entry-level devices reportedly adopts ASE Technology's system-in-package...

TSMC uses its N7, the foundry's 7nm process without EUV, to fabricate Qualcomm's latest flagship processor, Snapdragon 865 series. Nevertheless, its Snapdragon 765 chips are being...

Following in the step of Xiaomi, which unveiled recently its high-end CC9 Pro handset featuring a 108-megapixel camera, Koobee Communication Equipment has also unveiled a comparable...

Third-quarter-2019 smartphone AP shipments to China-based vendors came to 210 million units, down 1.8% on quarter and 9.4% on year.

Taiwan-based fabless chipmakers and backend houses are all gearing up to tap robust demand for 5G-related applications from China, where local major telecom carriers have started...

AMD has announced revenues for the third quarter of 2019 reached US$1.8 billion, with operating income of US$186 million, net income of US$120 million and diluted earnings per share...

Intel has revealed the first architectural details related to Tremont. Intel said its newest and most advanced low-power x86 CPU architecture offers a significant performance boost...

Arm will keep licensing its processor IP and rendering service support to its partners in China, having made strict scrutiny of legal issues involved, according to Allen Wu, executive...

With Intel lowering prices for its high-end desktop Cascade Lake-X series processors and AMD set to roll out its next-generation top-end Threadripper series processors and Ryzen 9...

Notebook ODMs are scrambling to secure supply from Intel for its 14nm CPUs that have again been hit by shortages ahead of the year-end holiday season, according to industry sources...

Macronix International has announced its secure flash memory is adopted for Renesas Electronics' embedded artificial intelligence solutions that use Arm-based processors for a range...

AMD has announced the global availability of its new Ryzen Pro 3000 series desktop processor lineup, along with new Ryzen Pro processors with Radeon Vega Graphics and Athlon Pro processors...

AMD's second-generation EPYC server processors have landed significant orders from major IT players such as Dell, IBM and Nokia recently, with the chip vendor standing a good chance...
Related photos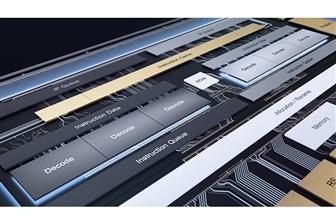 Intel unveils Tremont microarchitecture
Photo: Company, Thursday 21 November 2019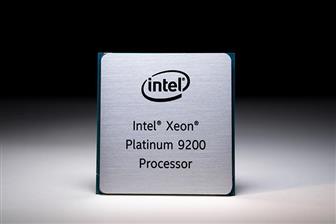 Intel Xeon Platinum 9200 server CPU
Photo: Company, Friday 9 August 2019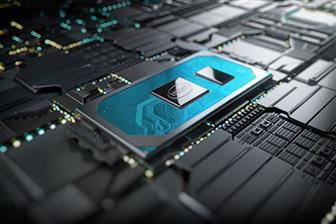 Intel 10th Gen Core processor
Photo: Company, Friday 9 August 2019
Related news around the web