15 news items tagged power-saving
As shipments of 5G network equipment and terminal devices are set to trend up steadily, major global chipmakers are all gearing up for close combats in the 5G chipset market by releasing...

IoT applications will see brand-new development after 5G technologies and applications enter commercial runs in 2019, and all IoT devices must feature low power consumption and high...

Despite a nearly 10% on-year drop in 2017 consolidated revenues, Taiwan-based power supply maker AcBel Polytech still expects its 2018 revenues to benefit from volume production of...

While new smartphone models for 2017 boast quite a few fresh features such as full screens, OLED panels, biometric systems, quick charge and wireless charge applications, these features...

Taiwan-based air compressor maker Lida Holding expects China's growing adoption of automated production lines and increased demand for eco-friendly production to raise manufacturers'...

The Taiwan government's subsidies on home appliances and handsets to promote power-saving products and 4G services are expected to boost consumer demand for consumer electronics and...

The Taiwan government has offered subsidies to consumers for purchasing power-saving home appliances and smartphones and will continue until February 29, 2016. The promotion has successfully...

Japan-based semiconductor maker Rohm will start mass producing a power-saving motor controller for white appliances for emerging markets in October. The product will be manufactured...

Taiwan-based backlight module maker Coretronic reportedly has formed an alliance with battery maker Celxpert Energy with Coretronic having taken a seat on Celxpert's board and will...

Shuttle showcased two all-in-one PCs the X40, without support for a touch screen and X50V with a multi-touch configuration at Computex 2010 as well as its self-developed iCO2 power...

Lextar Electronics president and COO David Su has noted that the company currently has no plans to merge with LightHouse Technology and Wellypower Optronics and will instead maintain...

Himax Technologies has announced the introduction of ICT (infinity color technology), a proprietary image processing technology which enables power saving for LCD TVs and monitors.

Asustek Computer has announced the Xtreme Design series motherboards featuring unique innovations, performance and reliability.

More than half of US LCD TV buyers say that environmental issues influenced their decision when selecting a set to purchase, according to iSuppli.

AU Optronics (AUO) stated that it started mass production of a 32-inch power-saving LCD panel in the second quarter this year; with the panel saving up to 50% in power consumption...
Related photos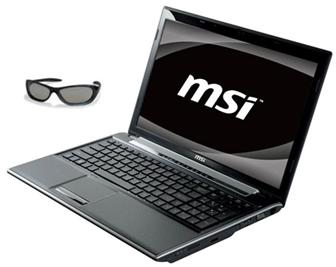 MSI FR600 3D notebook
Photo: Company, Monday 1 November 2010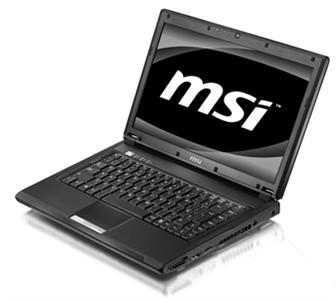 MSI CX413 notebook
Photo: Company, Monday 27 September 2010
MSI X-Slim X360 ultra-thin notebook
Photo: Company, Thursday 11 March 2010
Related news around the web