19 news items tagged Nvidia Tegra 2
Nvidia is set to challenge to ship 25 million Tegra 3 processors for use in smartphones, tablet PCs and automobiles in 2012 as the company is unlikely to be able to achieve the same...

Lenovo has launched two 10.1-inch tablet PCs, the ThinkPad Tablet and IdeaPad K1, in the Taiwan market. Both models are powered by Nvidia dual-code Tegra CPUs with the ThinkPad Tablet...

Taipei, Taiwan, August 4, 2011 – This year, approximately 65.2 million tablets will be shipped from manufacturers to major brand vendors. While Apple is expected to continue...

Micro-Star International (MSI) is set to announce two new tablet PCs – the WindPad 100A, adopting Google Android 3.0 and Nvidia Tegra 2, and WindPad 110W, adopting AMD's Brazos...

Having launched two tablet PCs, Asustek Computer plans to launch two more, the 10-inch Eee Pad Slider EP102 and 7-inch Eee Pad MeMo EP71 in the next three months. The EP102 will be...

Nvidia is expected to include Samsung Electronics in the client list for its Tegra 2 processors soon after the graphics chipset giant managed to win orders from Motorola and LG Electronics...

US-based handset brand Motorola has announced pre-order for 200 of its 10-inch Xoom tablet PC in Taiwan with the price of the 32GB model at NT$19,980 (US$678) and will start shipping...

LCD monitor brand vendor ViewSonic is seeing its 7-inch tablet PC shipments reach 55,000-60,000 units per month benefiting mainly from strong sales in Europe, according to sources...

AMD starting to develop display processors to support ARM architectures is correct in terms of marketability and market potential, but its pace is too slow compared with Nvidia's...

Motorola, with assistance from Google, has showcased its new Android 3.0-based Xoom tablet PC and has placed orders for about 700,000-800,000 units with four color options for the...

Taiwan-based notebook brand Asustek Computer, on January 4, introduced four new tablet PCs, Eee Pad Slider, Eee Pad Transformer, Eee Pad MeMO and Eee Slate, at its pre-show CES 2011...

Nvidia's ARM-based Tegra 2 processor is expected to be a focus at CES 2011, as several PC and handset vendors are set to showcase tablet PCs using the processor, according to sources...

Asustek Computer plans to launch several tablet PCs featuring 7-, 10- or 12-inch panels and will start launching them in December 2010, according to company president Jerry Shen.

Nvidia has landed orders for its Tegra 2 processor from Asustek Computer, with total shipments estimated at at least 200,000-300,000 chips, according to industry sources.

During an exclusive press conference for Taiwan media, Nvidia president and CEO Huang Jen-hsun indicated that there is room in the market for so-called superphones. The Motorola Droid...

To expand its survivability, in addition to defend its share in the GPU market, Nvidia is also pushing its ARM-based Tegra processor, designed specifically for the latest generation...

Taiwan-based notebook maker Pegatron Technology recently landed orders for High Tech Computer's (HTC's) Android tablet PCs which are expected to help the company achieve its goal...

As several smartphone makers are working aggressively to form cooperation agreements with Google for an Android 3.0 tablet PC, Motorola is currently the company's priority choice,...

Compal Electronics will manufacture two tablet PCs for Toshiba with shipments scheduled for the end of 2010 or early 2011.
Related photos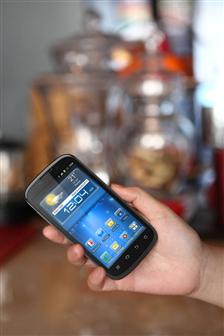 ZTE Mimosa X smartphone with Tegra 2 processor
Photo: Company, Tuesday 6 March 2012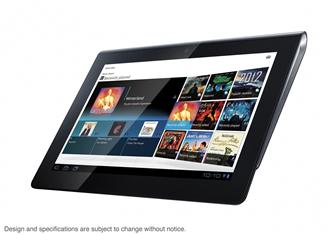 Sony Tablet S1 tablet PC
Photo: Company, Monday 5 September 2011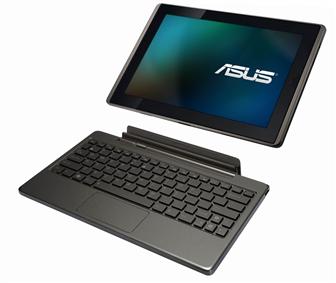 CES 2011: Asustek Eee Pad Transformer
Photo: Company, Monday 17 January 2011
Related news around the web