50 news items tagged nettop
Intel recently adjusted the launch schedule of its next-generation netbook platform, Cedar Trail-M, from September to November because the platform has encountered some graphics driver...

Nvidia has reportedly landed orders for Ion 2-based chips designed to support Intel's upcoming (Pineview) Atom N450, N470, D510 or D410 CPUs and related (Tiger Point) chipsets from...

Asustek Computer has launched Ion-based netbooks, nettops and all-in-one PCs including the Eee Box PC EB1501 and EB1012, Eee PC 1201N, and Eee Top PC ET2002 in Taiwan.

Pegatron Technology reportedly has quoted several security firms and is in preparation to be listed on Taiwan Stock Exchange (TSE), according to sources from security firms.

PC and motherboard makers Acer, Lenovo and Zotac have recently launched Nvidia Ion-based products including motherboards and nettops.

Silicon Integrated System (SiS) has announced the SiS672/968/307DV chipset supporting Intel's Atom 230 CPU has being adopted by Lenovo to develop its IdeaCentre Q100 nettop.

Asustek Computer will launch Nvidia Ion-based Eee Box and Eee Top all-in-one PC, as well as two ultra-thin notebooks under its U/UX series line in September. The company will also...

Acer America has announced the new Veriton N260G-U2802CP, an ultra-compact nettop for the US professional market. It will be available via Acer's authorized resellers with prices...

Asustek Computer, Acer, Micro-Star International (MSI) and Synnex Technology International have recently dropped their nettop prices to clear inventories.

Intel has decided to push back its Pine Trail-D platform for nettops from October 2009 to the first quarter of 2010, in addition to Pine Trail-M for netbooks, while the company's...

The replacement from traditional hard drives to solid state drives (SSDs) will not take off in 2009, as the ratio of SSDs used in PCs remains low due to higher per GB costs, according...

Netbook vendors are considering keeping their Intel Atom N270 and N280-based netbooks using Windows XP and will not offer upgrades to Windows 7 due to increasing costs and low consumer...

While Intel appears to be stepping away from the netbook market for the moment, ARM-based competitors are stepping in.

Nvidia is promoting its Ion platform to China-based white-box vendors and makers of nettops, netbooks and all-in-one PCs, by offering support such as ODM production and help procuring...

Asustek Computer is considering launching Nvidia Ion-based netbooks and nettops and recently started testing related samples, according to industry sources.

Pegatron Technology's revenues in the third quarter of 2009 are expected to increase 20-30% sequentially as the company will start shipping notebook, netbook and nettop orders to...

Silicon Integrated System (SiS) has announced that its SiS672/96/307DV chipset has been adopted by Pegatron Technology for its Ultra Slim Atom nettop.

Pegatron Technology has turned its focus from targeting first-tier brand notebook vendors to second-tier and local channel vendors in each region, according to sources at channel...

Foxconn Electronics (Hon Hai Precision Industry) has unveiled its Qbook netbook and Qbox nettop at the Intel Solutions Summit (ISS) being held in Australia, marking the EMS giant's...

ASRock and Pegatron Technology unveiled the ION 330 and Cape 7, two nettops based on Nvidia's Ion platform, at an Nvidia press conference in Taipei on April 28.

Acer has announced several Aspire series products including nettop, all-in-one PC, netbook and notebook devices.

While Acer has adopted Nvidia's Ion platform for its new Acer AspireRevo (Hornet) nettop, other Taiwan-based PC vendors do not plan to follow suit for the time being due to concerns...

Acer plans to introduce the Acer Hornet, a nettop PC based on Nvidia's Ion platform, in Beijing on April 8, according to industry sources.

In light of hot sales of nettop devices, Intel has adjusted its target shipment ratio of single-core Atom 230 and dual-core Atom 330 CPUs as a percentages of total processor shipments...

ASRock plans to launch 3-5 notebooks models in 2009 with panel sizes ranging from 12- to 15-inch and prices from US$400-600, according to a Chinese-language Commercial Times...
Related photos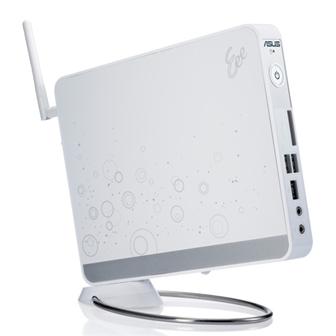 Asustek Eee Box PC EB1012 nettop
Photo: Company, Monday 14 December 2009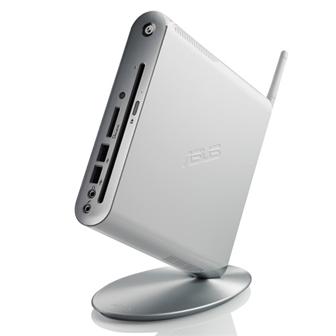 Asustek EeeBox PC EB1501 nettop
Photo: Company, Friday 4 December 2009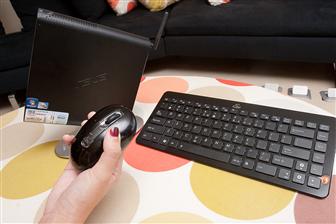 Asustek Ion-based EeeBox nettops
Photo: Terry Ku, Digitimes, Monday 30 November 2009