461 news items tagged monitor
Taiwan-based notebook ODMs have reported their shipments and financial performances for August with Quanta Computer seeing consolidated revenues rising 25.1% on year and 6.1% on month...

Asustek Computer at its pre-show conference before IFA 2017 unveiled its new gaming products under its Republic of Gamers (ROG) brand.

Acer has disclosed its sales for gaming products, including notebooks, desktops and monitors, hiked 61%, 51% and 103% respectively on year in first-half 2017.

Asustek Computer has launched Asus VivoBaby, a device to monitor a baby's heart rate, skin temperature and abdominal condition, and transfer data via Bluetooth and Wi-Fi to the cloud...

Demand for curved monitors in China has begun to decline recently, pushing panel suppliers and monitor vendors to step up efforts to promote curved monitors to the gaming market,...

Micro-Star International (MSI) has recently entered the gaming monitor market with new products, looking to compete against the largest vendor, Asustek Computer.

Qisda is looking to push new robots for the industrial and enterprise industries and has already planned a fourth-generation medical service robot that will enter development soon,...

While global demand for LCD monitors keeps decreasing, Acer expect its LCD monitor shipments to be stable in 2017, with the corresponding average selling price (ASP) to hike as a...

Notebook and LCD monitor hinge maker Jarllytec has reported first-quarter consolidated revenues of NT$1.32 billion (US$43.4 million), gross margin 24.47%, net operating profit NT$143.3...

Taiwan's LCD monitor shipments dropped 6.2% on year to reach below 20 million units in the first quarter of 2017, while worldwide shipments also experienced a similar decline of 6.8%...

Seeing that more competitors are joining the gaming monitor market, Vincent Chiou, associate president of Asustek Computer's Monitor Business Unit, is not concerned about the competition...

Despite many research firms' pessimistic forecast on consumer LCD monitor shipments, overall LCD monitor shipments are expected to stay flat from a year ago in 2016 thanks to rising...

Despite Taiwan's weakening PC sales, Acer Taiwan still managed to achieve increased desktop sales in the country, boosting its share of the Taiwan desktop market from 25% previously...

While global demand for LCD monitors is falling, Acer has scored points in marketing curved-surface gaming models and will expand the product line to hike average selling price, according...

ODM Wistron shipped 2.1 million notebooks in September, the highest monthly level so far in 2016 and increasing 16.7% on month, 5.4 million units in the third quarter, sequentially...

The worldwide PC monitor market shipped more than 30 million units in the second quarter of 2016, up 4.9% on year and 4.6% on quarter, according to the IDC Worldwide Quarterly PC...

The total worldwide PC monitor market shipped more than 29 million units in the first quarter of 2016, up 0.5% on year but a decrease of 5.7% compared to the previous quarter, according...

With the gaming market growing more popular, monitor brand vendors, which have been seeing declining profits, have also entered into the gaming market. Asustek expanding its presence...

Asustek Computer has unveiled its latest ZenFone 3 smartphones, Transformer 3 series 2-in-1s and home service robot Zenbo at its pre-Computex 2016 press conference.

Asustek Computer has refuted a rumor that the company is considering separating its Open Platform business group, which includes motherboard, graphics card, monitor and peripheral...

Asustek Computer and Acer are seeing increasing sales of their LCD monitors with Asustek dominating in the gaming sector and enjoying over 30% growth in Europe in 2015, while Acer...

Shipments of PC-use monitors by Taiwan-based makers totaled 1.32 million units in 2015, decreasing 7% from a year earlier, according IDC.

Samsung Display is prepping to produce 30-inch Ultra HD (4K) OLED monitor panels for new high-end Dell products, according to a new Korea-based media report from MT News.

Taiwan makers' shipments of LCD monitors reached 19.82 million in the fourth quarter of 2015, down 6.2% on quarter and down 10.9% on year, according to Digitimes Research.

Asustek Computer has taken a 40% share of the worldwide high-end gaming PC monitor market and significantly expanded its profitability, but the success has attracted competitors such...
Related photos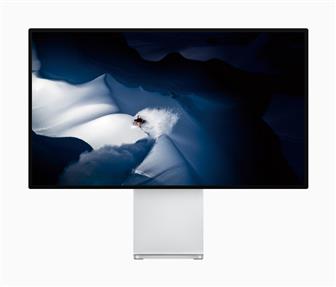 Apple Pro Display XDR monitor
Photo: Company, Thursday 6 June 2019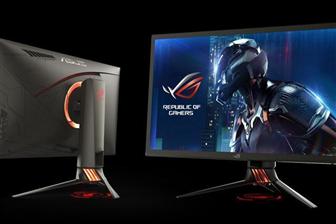 Asustek ROG Swift PG27UQ gaming monitor
Photo: Company, Wednesday 25 July 2018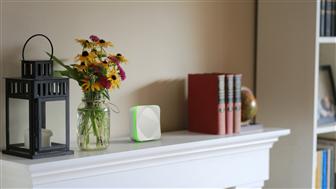 Acer Air Monitor
Photo: Company, Friday 3 March 2017
Related news around the web