16 news items tagged Lumia
Microsoft has launched its Windows 10-based high-end Lumia 950 smartphone in Taiwan and will initially push the device into the enterprise sector.

Microsoft has launched three smartphones, the Lumia 640 LTE, Lumia 640 XL LTE Dual SIM and Lumia 430 Dual SIM, in the Taiwan market, targeting the entry-level to mid-range segment.

Microsoft has announced the intuitive and affordable Lumia 435 - its first 400-series - and the Lumia 532 with a Glance screen.

Taiwan-based Himax Technologies has secured touch-panel controller orders for the first Microsoft-branded smartphone, Taiwan's Central News Agency (CNA) cited industry sources...

Samsung Electronics is expected to unveil the new Galaxy Note 4, Sony Mobile Communications the 5.2-inch Xperia Z3, Huawei Device the Ascend Mate 7 or Ascend D7, and Microsoft the...

More smartphone vendors have shifted focus to upgrading the front-end cameras of their new models, particularly adding the selfie functionality and related applications, according...

Nokia will launch the Lumia 1520 Windows Phone 8 smartphone in the Taiwan market through cooperation with Chunghwa Telecom (CHT) in late November, according to Nokia Taiwan.

Nokia has reported that shipments of its Lumia phones increased 27% on quarter to 5.6 million units in the first quarter of 2013, reflecting increasing momentum.

Nokia announced on December 4 that the company had agreed to sell its head office building in Espoo, Finland, for EUR170 million (US$222.9 million).

Nokia and Motorola Mobility both introduced new smartphones on September 5, 2012. Nokia introduced two Windows Phone 8 models, the Lumia 920 and Lumia 820. Motorola launched three...

Nokia has announced the Nokia Lumia 920 and Nokia Lumia 820, the first devices in Nokia's Windows Phone 8 range.

Nokia is aggressively trying to release Windows Phone 8 smartphones before the end of September to regain its momentum in the handset market. Meanwhile, its major OEM partner Compal...

Nokia's Lumia smartphones are currently enjoying booming sales in China, but some industry sources fear the brisk sales could be short-lived.

An array of new smartphones launched by HTC, Samsung Electronics and Nokia as well as by local brands in China in the second quarter of 2012 will help ramp up revenue growth at Taiwan-based...

Compal Communications is expected to see its shipments of smartphones, including the Lumia 610 and Lumia 800, grow 20-30% sequentially to two million units in the second quarter,...

Nokia will launch Windows Phone 7.5 (Tango) Lumia series smartphones in the China market on March 28 through cooperation with China Unicom, China Telecom and China Mobile. WCDMA,...
Related photos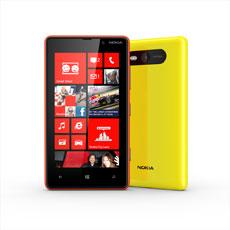 Nokia Lumia 920
Photo: Company, Thursday 6 September 2012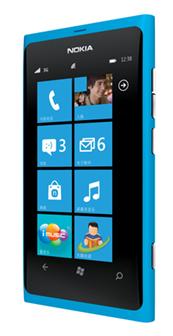 Nokia CDMA Windows Phone in China
Photo: Company, Thursday 29 March 2012