27 news items tagged LCOS
Rapid expansion of AR/VR applications has spurred demand for microdisplay devices, now adopting three major display technologies LCoS, HTPS and AMOLED, but inorganic micro LED technology...

Himax Technologies, which designs and develops display driver ICs and other semiconductor products, has announced mass shipments of its liquid crystal on silicon (LCOS) microdisplays...

LCD driver IC design house Himax Technologies has announced that Google has decided not exercise its purchase options to make additional investments in Himax's subsidiary, Himax Display...

Sony president and CEO Kazuo Hirai in early 2014 unveiled the Life Space UX project, featuring the company's latest 4K ultra short throw projector, which adopts Sony's SXRD LCoS technology...

Taiwan-based Himax Technologies on July 22 announced that Google has agreed to purchase certain amount of preferred shares in Himax Display, and will hold a 6.3% interest in the su...

Himax Technologies reportedly has landed orders for LCoS (liquid crystal on silicon) solutions from Google for its Google Glass devices, and shipments of LCoS solutions are expected...

Santa Clara, Calif., May 31 -- Jasper Display Corp. (JDC), a leading company in high performance liquid crystal on silicon microdisplay design and production, today announces the...

US-based analog and mixed signal designer Intersil recently introduced the Pico-qHD, what it calls the world's lowest cost pico projector system and the industry's smallest production-ready...

Asia Optical expects to ship one million LCoS pico projector modules built in smartphones and one million LCoS external pico projectors in 2012, according to company chairman Robert...

Year 2011 marks the 20th anniversary of Taiwan's photonics events. The Photonics Festival in Taiwan 2011, hosted by Photonics Industry & Technology Development Association (PIDA),...

Canon USA, a leader in digital imaging, today introduced the REALiS WUX4000 D Installation LCOS projector, the company's first high-resolution installation projector for the medical...

Ake Success, N.Y. - (Business Wire)--Canon USA, a leader in digital imaging, today announced the REALiS WUX4000 Installation LCOS Projector, the company's first high-resolution projector...

Micron Technology has announced the V100 pico projection engine for integration in smartphones with price expected to drop under US$30. It is scheduled to begin volume production...

Nikon reportedly plans to launch a second-generation digital still camera (DSC) with built-in LCoS pico-projector technology from Himax Technologies, which is capable of connecting...

The development of CF LCoS (color-filter liquid crystal on silicon) pico projectors will reduce the typical dimension from 4.6cc (cubic centimeters) currently to 3cc and hike power...

Lite-On Technology has stepped into the pico projector market and will start shipments on an ODM basis in the second or third quarter of 2010, according to the company.

Himax Technologies has posted net revenues of US$203.1 million for the third quarter of 2009, representing a 11.7% decrease from US$230.1 million for the third quarter of 2008 and...

October 30, 2009 - Los Gatos, CA - HDI Ltd announces it has entered into a manufacturing agreement to mass produce their proprietary 100-inch diagonal laser-driven 2D/3D switchable...

Demand for pico projectors is estimated to take off in 2010 with DLP and LCoS being the mainstream technologies, according to market observers.

Taiwan LCD driver IC design house Himax Technologies is looking forward to having its liquid crystal on silicon (LCoS) pico projector solutions adopted by China Mobile Communications...

Because of their capability to overcome screen-size limitations in mobile electronics devices, tiny pico projectors embedded into products such as smart phones are set for a staggering...

Himax Technologies has said its patented color-filter LCoS microdisplay technology has been adopted in more handset and pico-projector products. Its exclusive LCoS technology is incorporated...

Micron Technology has introduced a new microdisplay panel, leveraging technology recently acquired from Displaytech.

United Microelectronics Corporation (UMC) has reported that its LCoS subsidiary United Microdisplay Optronics (UMO) has decided to liquidate due to sustained losses, according to...

Taiwan-based Young Optics, a subsidiary of backlight unit (BLU) maker Coretronic, and Himax Technologies, a subsidiary of LCD panel maker Chi Mei Optoelectronics (CMO), have extended...
Related photos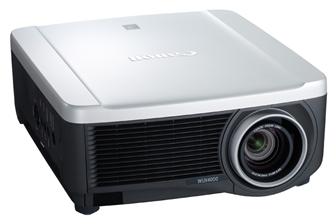 Canon REALiS WUX4000 D Installation LCOS projector
Photo: company, Wednesday 1 December 2010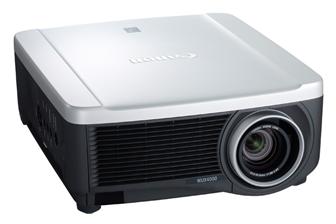 Canon REALiS WUX4000 LCoS projector
Photo: company, Friday 29 October 2010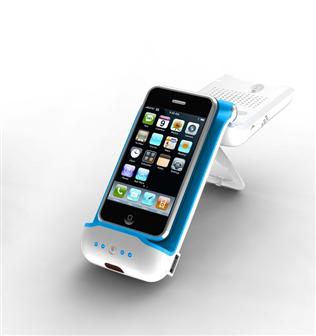 BeamBox MiLi Evolution projector
Photo: Company, Wednesday 22 July 2009