273 news items tagged Hynix
SK Hynix has reported operating profits of KRW1.95 trillion (US$1.62 billion) on consolidated revenue of KRW8.61 trillion for the second quarter of 2020.

SK Hynix has announced the mass production of HBM2E DRAM, which was introduced in August 2019.

The year 2020 may become the watershed in the evolution of global supply chains with regionalization and demassification in high gear posing major changes to the world, and the semiconductor...

China-based Yangtze Memory Technologies (YMTC) reportedly will in third-quarter 2020 launch its own-brand SSDs adopting in-house-developed 64-layer 3D NAND flash, with target outlets...

IC production in China represented 15.7% of its US$125 billion IC market in 2019, up only slightly from 15.1% five years earlier in 2014, according to IC Insights. The share is forecast...

SK Hynix swung to net profits of KRW649 billion (US$530 million) in the first quarter from losses of KRW118 billion in the prior quarter.

SK Hynix has announced the availability of its PE8000-series enterprise solid state drives (eSSD) designed to meet the diverse needs of datacenter customers.

Memory vendors have enhanced their LPDDR5 mobile DRAM offerings to include those for midrange 5G-capable smartphones.

DRAM contract prices will start rising in the first quarter of 2020, as PC OEMs and cloud service providers become more active in replenishing inventory, according to DRAMeXchange.

As one of China's semiconductor hubs, Wuxi in Jiangsu province has imposed strict entry restrictions on employees from seven provinces recording high numbers of coronavirus infections,...

Despite market observers' concern about China's coronavirus outbreak dampening consumer demand in the first quarter, Adata Technology chairman Simon Chen is still optimistic that...

SK Hynix saw its operating profits plunge 87% to KRW2.71 trillion (US$2.28 billion) in 2019, while consolidated revenues decreased 33% on year to KRW26.99 trillion. The company generated...

At the ongoing CES, SK Hynix has unveiled its PCIe NVMe consumer SSD series. The drives are built with SK Hynix' 128-layer 4D NAND flash, just six months after the company announced...

LPDDR5 mobile DRAM is expected to be widely adopted in 5G smartphones in 2020 with Samsung Electronics set to feature its in-house made LPDDR5 memory in its flagship 5G smartphones...

The global DRAM market, now over 90% controlled by three major players Samsung Electronics, SK Hynix and Micron, is likely to experience a structural shakeup in the next 5-10 years,...

SK Hynix has reported operating profits fell 93% from a year earlier to KRW473 billion (US$403.7 million) in the third quarter of 2019, while revenues declined 40% on year to KRW6.84...

Samsung Electronics, SK Hynix and Micron Technology have all developed their respective 1z-nanometer process technology for the manufacture of DRAM memory, targeting datacenter and...

SK Hynix has developed 1znm 16Gb DDR4 DRAM. SK hynix indicated the productivity of its new 1znm DRAM has improved by about 27% compared to the previous generation, 1ynm. Producing...

Leading-edge processes, defined as sub-28nm technologies, accounted for the largest portion in terms of monthly installed capacity available in 2015. By the end of 2019, sub-28nm...

DuPont Electronics & Imaging has announced it has signed an agreement to sell its compound semiconductor solutions (CSS) business to SK Siltron. The transaction is expected to...

SK Hynix has developed HBM2E DRAM product with what it calls the industry's highest bandwidth. The new HBM2E boasts approximately 50% higher bandwidth and 100% additional capacity...

SK Hynix saw its operating profits fall 89% from a year earlier to KRW638 billion (US$540.8 million) in the second quarter of 2019, when consolidated revenues slid 38% on year to...

Taiwan memory modules makers including Adata Technology, Phison Electronics and Team Group are mulling a 10-15% hike in SSD prices and enforcing a limited-supply policy amid growing...

NAND flash prices are expected to rebound in the near future, as Samsung Electronics is reportedly considering raising its quotes by as much as 10% and other peer makers including...

Starting July 4, the Japan government has tightened controls on exports of three key semiconductor chemicals to South Korea, but Korean semiconductor firms may not face immediate...
Related photos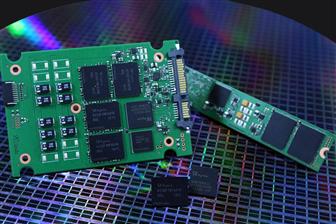 SK Hynix 4TB enterprise SSD
Photo: Company, Thursday 8 February 2018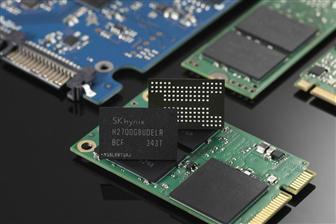 SK Hynix 16nm 64Gb MLC NAND
Photo: Company, Wednesday 20 November 2013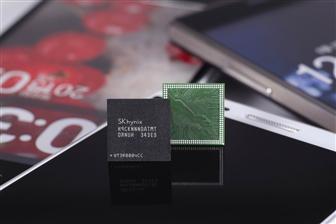 SK Hynix 6Gb LPDDR3
Photo: Company, Friday 1 November 2013
Related news around the web