867 news items tagged event
Proscend, specializing in industrial-grade niche communication products for years, showcased a full range of industrial cellular routers at Embedded World 2019, taking place in Nuremberg,...

QNAP Systems (QNAP), a leading computing, networking and storage solution innovator, is at Computex 2019 (Nangang Exhibition Center, Hall 1, Booth No. J0830) showcasing its lineup...

Memxpro, a leading DRAM module and SSD solution provider for defense, industrial, in-vehicle, and enterprise markets, will showcase software technology and a broad range of PCIe and...

Artificial intelligence (AI) has grown to become a popular emerging technology that is able to significantly enhance the development of an industry and a particular industry that...

StorArt Technology, a leading NAND flash controller solution provider, has launched a new eMMC5.1 controller, SA3635, supporting HS400 interface for all mainstream NAND flash in the...

One of the major themes of Computex this year is "Gaming" and the introduction of PCIe 4.0 is generating a lot of excitement. Phison Electronics, the world-wide leader in SSD storage,...

Computex Taipei 2019 kicked off Taiwan's 5-day annual ICT extravaganza today! This year, BenQ/Qisda group continues to lead a grand fleet of 10 industry top performers including DFI,...

Liyitec has advanced its products' competitiveness with various kind of surface treatments, such as anti-glare (AG), anti-reflection (AR), anti-fingerprint (AF), anti-bacteria (AB)...

Leadtek, a leading brand of global AI solutions, has completely upgraded its AI solution lineup this year, focusing on smart manufacturing, smart healthcare and health ecosystems...

Clientron Corp., a global leading provider of thin client, POS, automotive electronics and embedded systems, is introducing its latest product innovations at Computex Taipei 2019.

Elitegroup Computer Systems (ECS) is showcasing its products at Computex 2019 at Nangang Exhibition Center Hall 1, L0118 (4F), from May 28 to June 1. ECS will present its advanced...

Synaptics Incorporated develops Human Machine Interface solutions for smartphones, PCs, automotive and a variety of smart home devices such as speakers that are increasingly being...

AI is on the edge; or to be more precise, neural network acceleration is moving to the edge at a rapid pace. What used to require racks of cloud-based compute to run neural network...

With the rapid development of artificial intelligence (AI) and Internet of Things (IoT) applications, the smart edge technology will be a major enabler for the evolution of the digital...

With 5G communication increasingly catching public attention in recent years, a small number of 5G-ready phones are finally making debut on the market beginning in 2019. However,...

Gigabyte has been dedicated to pioneering computer innovations and making breathtaking technology advancements. This year at Computex, Gigabyte has brought along its partners to form...

The 2019 Computex Best Choice Awards winners have been announced. Winning five honorable awards, MSI apparently stood out as the solid winner over more than 300 respectable competitors:...

Schott unveiled at SID Display Week a new-generation optical glass wafer designed with a field of view (FoV) wider than any AR/MR device currently on the market, thanks to a further...

Taiwan-based APD showcased a full range of high-quality cutting-edge medical power solutions at China International Medical Equipment Fair (CMEF 2019), a global event for the medical...

Leading semiconductor test equipment supplier Advantest Corporation will feature its latest products and services enabling the development of 5G technology at Semicon Southeast Asia...

LTE-M technology will play a pivotal role in the evolution of IoT, covering applications for both 4G and 5G networks. ThroughTek, a cloud platform provider from Taiwan has jointly...

Leading semiconductor test equipment supplier Advantest Corporation will present more than a dozen of its newest, most advanced systems and services for the Chinese market at Semicon...

Biwin will show customers a full range of storage solutions for mobile smart devices at the 2019 Embedded World conference, including eMMC, eMCP, nMCP, BGA SSD, SPI, LPDDR3/4/4X.

Memxpro, a leading DRAM module and SSD solution provider for defense, industrial, in-vehicle, and enterprise markets, announces the release of a new industrial TLC SSD series at the...

Two major tech events held annually during the first quarter are the Consumer Electronics Show (CES) and Mobile World Congress (MWC). ThroughTek started the year off showcasing the...
Related photos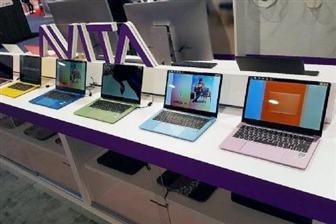 Nexstgo Primus enterprise notebook
Photo: Company, Friday 12 January 2018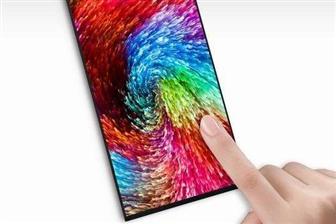 AUO 6-inch all-screen panel
Photo: Company, Monday 18 September 2017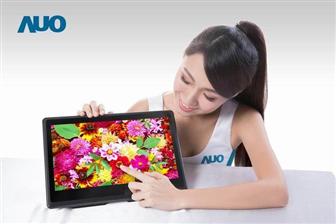 AUO 13.3-inch UHD LTPS oTP


Photo: Company, Monday 18 September 2017
Related news around the web