204 news items tagged DSC
Small- to medium-size panel shipments went down 23.6% sequentially and 38.2% on year to arrive at only 183.74 million units.

Taiwan's small- to medium-size panel shipments slipped 22.1% sequentially and 23.1% on year to arrive at only 240.55 million units in the fourth quarter of 2018 due primarily to se...

Weak demand resulted in Taiwan's small- to medium-size panel shipments recording decreases of 1.3% sequentially and 2.5% on year.

Taiwan's small-to-medium-size panel shipments grew 5.2% sequentially in the second quarter of 2018.

Taiwan's LCD panel makers were able to maintain stable shipments in the fourth-quarter 2017 traditional low season, thanks to strong demand for 18:9 smartphone applications.

Observing the launches of consumer digital still cameras (DSC) scheduled in spring 2016, the number of models is 30% less than the same period a year ago. The top-two vendors, Nikon...

Since releasing their spring-season digital still camera (DSC) models in the first quarter of 2015, DSC vendors have launched very limited number of new devices, showing that they...

Seeing declining demand for entry-level digital still cameras, Canon has turned to push DSLR models instead, and is looking to achieve shipment growth. Taiwan's DSC shipments will...

Digitimes Research has found that ASPs for CMOS-based compact digital camera models in August rose 13% from June as many vendors have launched their new high-end DSCs such as Sony's...

Observing Japan's mobile consumer electronics market in the second quarter of 2014, Digitimes Research found several key factors such as mirrorless interchangeable-lens cameras (MILC)...

According to Digitimes Research's latest digital still camera (DSC) pricing tracker, global DSCs' average selling price (ASP) was up 9.6% on month and reached US$309 in March, matching...

Full-frame DSLR cameras' current share in overall digital camera sales has risen to 15% and the share is expected to surpass 30% by the end of 2014 with factors such as the release...

Dongbu HiTek has announced that its specialized foundry processing is enabling the volume production of enhanced CMOS image sensor (CIS) chips developed by Foveon for its parent company,...

As demand for DSCs is waning, brand vendors are turning cautious about releasing new models. In 2013, the top-7 vendors released a total of only 81 DSC models, a sharp drop of over...

Asustek Computer and Apple are currently the top-2 tablet vendors in Japan. In terms of operating system, Google and Apple led the tablet market in Japan with Android and iOS together...

Taiwan-based digital still camera (DSC) maker Altek currently has over 50% of its revenues contributed by non-DSC businesses and will invest more resources on new businesses such...

New orders from camera brand vendors for their fall season product launches were not enough to prevent Taiwan's DSC shipments from falling in the third quarter of 2013, as overall...

Smartphones have gradually become a standard carry-around IT device for consumers and with their rapidly enhanced camera technologies, most consumers have chosen to use their smartphones...

Samsung Electronics is set to push its digital still camera (DSC) products' advantages: large screens, easy controls and Wi-Fi connectivity to expand its share in Taiwan's DSC market,...

Japan's top-three semiconductor firms, Toshiba, Renesas Electronics, and Sony, saw on-year decreases in their fiscal 2012 (from April 2012 to March 2013) revenues, but profits impr...

The global DSC market has been facing severe challenges from smartphones with powerful camera functions. DSC vendors' poor sales mean significant cuts to orders for their Taiwan-based...

Taiwan-based digital still camera (DSC) maker Asia Optical will start supplying mirrorless interchangeable-lens camera (MILC) to JK Imaging, the company that Kodak has authorized...

As Japan has started to implement new policies to drop its exchange rate after the new government came aboard, Taiwan-based digital still camera (DSC) makers concern that the new...

Taiwan-based digital camera makers Ability Enterprise has reported revenues of NT$1.681 billion (US$57.7 million) for December, decreasing 56.99% on month and 19.95% on year. Fellow...

As Panasonic will sell its acquired Sanyo Electric digital still camera (DSC) business to Japan-based private equity firm Advantage Partners, sources from Taiwan-based ODMs pointed...
Related photos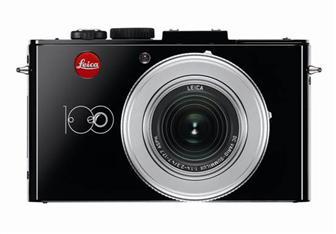 Leica D-Lux 6 Edition 100
Photo: Company, Friday 7 March 2014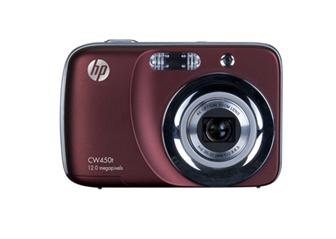 HP CW450t with touchscreen
Photo: Business Wire, Monday 22 February 2010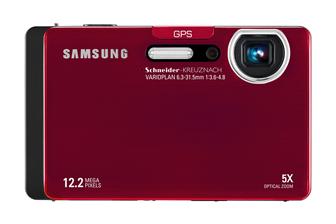 Samsung connected DSC CL65
Photo: Company, Monday 24 August 2009
Related news around the web