2192 news items tagged DRAM
DRAM contract market prices will keep plunging in the second quarter of 2019, according to DRAMeXchange, which estimates a nearly 25% decline on qua...

Memxpro, a leading DRAM module and SSD solution provider for defense, industrial, in-vehicle, and enterprise markets, will showcase software technology and a broad range of PCIe and...

Despite escalating uncertainties of the US-China trade war, the memory sector is expected to embrace the largest-ever bull market starting 2020, driven by massive 5G applications,...

ChangXin Memory Technologies (CXMT), a China-based DRAM startup, has injected more than US$2.5 billion into technology R&D, said company CEO Yiming Zhu at a recent GSA event in...

Intel replaced Samsung as the number one quarterly semiconductor supplier in the fourth quarter of 2018, after losing the lead spot to Samsung in the second quarter of 2017, according...

Taiwan DRAM designer AP Memory Technology suffered a record net loss of NT$468 million (US$15.04 million) in the first quarter of 2019 after recognizing a loss of NT$342 million associated...

Taiwan memory module makers showed mixed performances in the first quarter of 2019 amid sharp price falls for both DRAM and NAND flash, but they all expect the price falls to slow...

Memory chipmakers Nanya Technology, Macronix International and Winbond Electronics have reported sequential increases in April consolidated revenues of 10.5%, 6.2% and 4.5%, respec...

The total memory market heavily influenced total IC market growth for the positive during the past two years but will likely have a very negative impact on total IC market growth...

Powertech Technology (PTI) expects to post flat or slight sequential growth in revenues for the second quarter, followed by a substantial increase in the third quarter, accordin to...

Taiwan-based Nanya Technology has cut its capex outlook this year to approximately NT$7 billion (US$226.8 million) from the previously-set NT$10.6 billion. The downward revision was...

Samsung Electronics increased its lead as the No. 1 semiconductor vendor due to the booming DRAM market in 2018, according to Gartner. However, the memory chip giant is likely to...

DRAM chipmaker Nanya Technology is likely to report an eight-quarter low in net income for the first quarter of 2019, according to a report by Taiwan's...

Samsung Electronics uses mainly 18nm process technology to manufacture server DRAM chips, and is gearing up for transition to a newer 16nm process node in 2020, according to Digitimes...

Winbond Electronics and Macronix International have reported sequential increases in March consolidated revenues of nearly 14% and 8.8%, respectively.

DRAM ASPs are forecast to fall 15-20% sequentially in the second quarter of 2019, and drop another 10% in the third quarter, according to DRAMeXchange.

Recent concerns over market conditions, coupled with a sharp downturn in average selling prices, will lead the DRAM market to reach just US$77 billion in 2019 - a 22% year-over-year...

With memory demand for automotive set to grow robustly, Micron Technology is gearing up for the market boom by accelerating its deployments of related products and technologies, according...

China's Yangtze Memory Technology (YMTC) is set to kick off volume production of 64-layer 3D NAND flash chips by the end of 2019 as scheduled, despite prices for such memory products...

Taiwan-based memory module maker Team Group will be aggressively expanding sales of its high-margin gaming and industrial products to enhance further its profitability in 2019, according...

Micron Technology has unveiled plans to idle up to 5% of DRAM wafer starts and also reduce its total NAND flash wafer starts by 5% in 2019, while expressing...

Memory module firm Adata Technology has reported net losses of NT$0.82 (US$0.03) per share for 2018, due mainly to losses in inventory value arising from DRAM and NAND flash price...

The number of 300mm wafer fabrication facilities in operation continues to increase. With nine new 300mm wafer fabs scheduled to open in 2019, the worldwide number of operational...

Samsung Electronics has begun mass production of what the company claims is the industry's first 12GB low-power double data rate 4X (LPDDR4X) package optimized for next-generation...

DRAM memory contract prices have fallen further in March, and are expected to continue their downward trend through the second quarter indicating PC OEMs and other chip buyers continue...
Related photos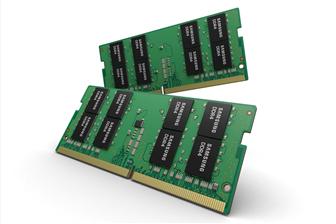 Samsung 10nm 32GB DDR4 SoDIMM
Photo: Company, Friday 1 June 2018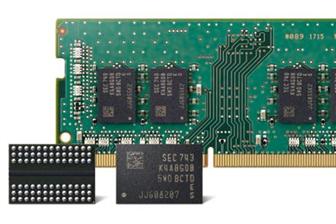 Samsung 1ynm DDR4
Photo: Company, Tuesday 23 January 2018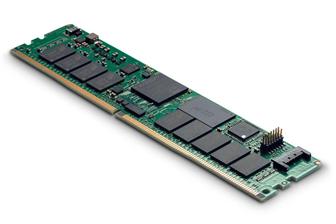 Micron 32GB NVDIMM-N
Photo: Company, Tuesday 14 November 2017
Related news around the web