101 news items tagged Computex 2011
Innostor, a Taiwan-based controller IC supplier, has successfully penetrated the mid-range and high-end USB 3.0 market with its USB 3.0 flash SoC IS 902 and the SATA controller chip...

Medical computer series is one of ARBOR highlight products. The latest launched medical terminal M1857 focuses on patient care application. With built-in low power consumption Intel...

The research and develop team of Aptostech will exhibit a full range of GPS Driving Recorder integrated from single-len camera to multiple-lens camera, in Computex 2011. The team...

With the great development of smartphone and tablet PC, more battery demands are increasing in the market. Apart from the universal portable charger, XPAL Power has established an...

Taipei, Taiwan – June 3, 2011 – PNY Technologies, Inc. ("PNY"), a global leader in DRAM Memory and Flash Memory products, today debuted their newest flash memory...

Hinshu, Taiwan - May 19, 2011 - Kingston, the independent world leader in memory products, today announced the launch of the Kingston DataTraveler Ultimate 3.0 Generation 2 (DTU30G2)...

With the successful launch of Apple's iPhone smartphone in handset market around the world, smartphones have completely changed the consumer behavior of using electronics products,...

Qualcomm Atheros, the networking and connectivity subsidiary of Qualcomm Incorporated, will be showcasing a variety of next-generation wireless chipset technologies this week at the...

AMD, at its press conference at Computex 2011, announced a new 40nm Z series APU codenamed Desna to target the tablet PC market, according to Rick Bergman, Senior Vice President and...

Once known as a supplier of premium DRAM modules, OCZ Technology has recognized its fiscal 2011 a transformational year for the company. In the year ended February 28, 2011, OCZ shifted...

Repon is going to release its latest tool-less NJ21A58, NJ81D58 and super slim server slide NJ21D58, and intend to gain a pie from the vast cloud computing market share in Computex...

June 2011 - Due to hot selling of tablet PCs and smart phones in the past two years, demand for multi-touch solutions are increasingly strong. Meanwhile, the pursuit of better quality,...

In addition to exhibiting a full line of motherboards and notebooks at Computex, MSI is featuring a gaming pavilion at its Computex booth (TWTC Nangang Exhibition Hall 4F, Booth L607)...

Best Choice Award (known as BC Award), the official selection activity of COMPUTEX TAIPEI is marching toward the 10th anniversary. In this year's contest, BC Award is regarded as...

Maintaining its position as a market leader, Thermaltake Technology steadily leads the PC DIY, Apple accessory and electronic games markets. In the 2011 Computex Taipei, Thermaltake...

UReach, the leader in the duplicator business, has set new standard of duplicators' speed and performance. This year's COMPUTEX 2011, UReach presents many powerful add-on value technologies...

Taiwan-based Gigabyte Technology, although more known for its motherboard business, has already been operating in the notebook industry for close to four years. At Computex 2011,...

Taiwan-based second-tier notebook maker Clevo is showcasing its latest notebook innovations at Computex Taipei 2011 with the company's newly developed industrial design, improved...

Vantec Thermal Technologies, a specialist of computer accessories and storage solutions, has announced the completion of the NexStar FX network attached storage (NAS) enclosure product...

(Taipei, Taiwan - 31 May, 2011) Shuttle Inc., the world's leading designer and manufacturer of small form factor (SFF) computers, innovator of the new notebook ecosystem and solution...

With the great development of smartphone and tablet PC, more battery demands are increasing in the market. Apart from the universal portable charger, XPAL Power has established an...

Taiwan-based white-box notebook vendor Anadem - unlike other notebook vendors that directly sell their products in the retail channel under their own brand - mainly cooperates with...

As technology advances, many new digital products will be brought into the family, the concept of the network to further link the consumer experience the future of the Internet world...

ETASIS ELECTRONICS, a leading technology owner of high efficiency switching power supplies, officially unveils EFRP-PA60, the first power module with very high efficiency, highest...

Taipei, Taiwan, 1 June 2011: Toumaz, the leading provider of ultra-low energy wireless telemetry technologies for medical monitoring and internet-connected consumer devices, will...
Related photos

Computex 2011: Avexir Core series DRAM module
Photo: Company, Friday 3 June 2011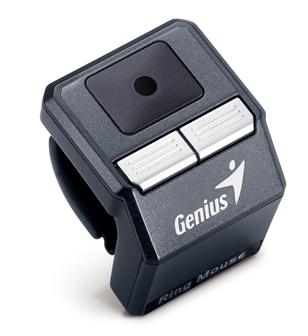 Genius' Ring Mouse is a 2.4GHz wireless thumb controller
Photo: Company, Thursday 2 June 2011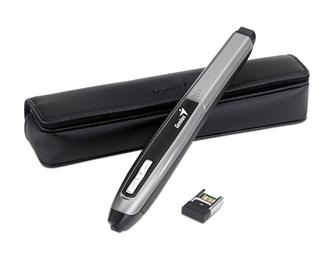 Genius' Pen Mouse is a 2.4GHz wireless pen style mouse
Photo: Company, Thursday 2 June 2011