317 news items tagged China Mobile
Fourth-quarter 2020 smartphone shipments to the China market amounted to 86.7 million units. The volume represented 19.3% growth quarter-over-quarter but 10.4% decline year-over-ye...

MediaTek has unveiled its new Dimensity 1200 and 1100 5G smartphone SoC series built using 6nm process technology.

Smartphone shipments to the China market in third-quarter 2020 plunged 25.2% on quarter and 26.2% on year due to the US government placing stricter trade sanctions on Huawei and consumer...

The 5G subscriber market has continued growing steadily in China, with its 5G connected devices in use on track to grow to 185 million units by year-end 2020, having reached 66 million...

Smartphone shipments to the China market in second-quarter 2020 were doubled sequentially, as the coronavirus pandemic in China was eased, while the economy was benefited by the re-opening...

China-based AirPods assembler Luxshare Precision Industry has seen increasing presence in the supply chain of Apple devices, and may have a chance of winning Apple Watch assembly...

Smartphone shipments to the China market in first-quarter 2020 plunged 51.9% from the prior quarter to reach the lowest single-quarter shipment volumes in recent years, as the market...

Huawei/HiSilicon will commercialize a new NB-IoT chipset, dubbed Boudica 200, by the end of 2020, which will support 3GPP R15 standards and offer lower latencies and more integrated...

With the arrival of 5G commercialization, China-based telecom carriers and smartphone vendors are expanding their services and releasing new products in pursuit of new business opp...

Smartphone shipments by China-based vendors in third-quarter 2019 came to a total of above 180 million units, down 2.5% on quarter and 5.3% on year.

China has officially kicked off commercial operations of its 5G networks starting November 1.

Smartphone shipments by China-based vendors in second-quarter 2019 topped 180 million units, soaring 26.7% on quarter and 5.6% on year.

Canalys has forecast that 5G-enabled handsets will reach nearly 800 million units in 2023, accounting for 51.4% of all smartphone shipments, passing 4G smartphones five years after...

China Mobile is working with Chinese handset players trying to roll out 5G smartphones priced below CNY2,000 (US$292) before the end of 2020 compared to a range of CNY8,000-10,000...

Asia's mobile operators are set to invest US$370 billion building new 5G networks between 2018 and 2025, according to the latest Asia Pacific edition of the GSMA's Mobile Economy...

Smartphone shipments to China slid to 71.7 million units, down 31.3% on quarter and 16.7% on year in first-quarter 2019.

Huawei's revenue growth will likely slow to less than 20% for the whole 2019 from 39% in the first quarter of the year, due to the US trade ban, company CEO Ren Zhengfei has been...

China smartphone market experienced a sluggish fourth-quarter in 2018 amid a weakening economy, instead of strong domestic demand in the period - traditionally a high season.

Having ramped up their combined smartphone shipments by 6.5% on year to 192 million units in the third quarter of 2018, China-based vendors are likely to see a single-digit shipment...

Having posted a sequential gain of 13.9% in the third quarter of 2018, shipments of smartphone-use application processors in China are expected to decrease 4.6% in the fourth quarter...

The end-user market for 5G networks in China may not enter a stage with meaningful growth until after 2022, as telecom operators there are aiming to kick off commercial operations...

China Mobile has reported operating revenues of RMB391.8 billion (US$57.16 billion) for first-half 2018, up by 2.9% compared to the same period last year. Telecommunications services...

Shipments to the China market rebounded to a level above 90 million units in second-quarter 2018, with an on-quarter growth nearing 10%, according to Digitimes Research statistics.

HTC has signed a MoU agreement with China Mobile to join forces on a 5G program in China, according to a company announcement.

Digitimes Research estimates the number of 5G users will reach 1.14 billion by 2025 to account for 13.4% of all mobile service subscribers.
Related photos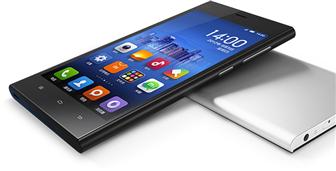 Xiaomi 3 smartphone
Photo: Company, Monday 9 September 2013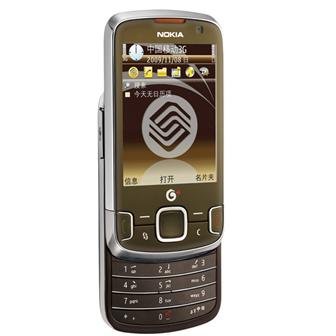 Nokia first TD-SCDMA phone
Photo: Company, Friday 30 October 2009
Related news around the web