177 news items tagged capacitive touch panel
Touch panel maker TPK Holding expects its revenues to plunge 20% sequentially in the second quarter of 2018 as clients are undertaking inventory adjustments ahead of the release of...

Touch panel maker General Interface Solution (GIS) has completed selling 30 million new shares in the form of global depository receipts (GDRs) raising US$207 million to finance capital...

NLT has announced that the company, in conjunction with Renesas Electronics America, will demonstrate its latest display technologies, including projective capacitive touch panel...

Touch panel maker Young Fast Optoelectronics has posted August 2011 revenues of NT$1.64 billion (US$56.17 million), with on-month growth of 4.6% but an on-year decline of 0.4%. Fellow...

Taiwan's touch panel maker Wintek signed a syndicated loan agreement of US$200 million with a consortium of 18 banks, including state-owned Taiwan Bank, on August 25, 2011, to strengthen...

Touch panel maker TPK Holding has posted EPS of NT$25.30 (US$0.87) in the first half of 2011. However, the company expects third-quarter revenues to drop 3-5% sequentially to NT$30.9-31.55...

Touch sensor and touch module maker Cando may adjust its IPO plans as well as its product roadmap once fellow company TPK Holdings completes its acquisition of a 19.9% stake in Cando...

Touch panel maker Mildex Optical expects its shipments of touch panels to top 100,000 units in July and to peak at 200,000-250,000 units in October. Accumulated touch panel shipments...

Taiwan-based touch panel makers including Wintek, HannStar Display and J Touch, are all eyeing touch panel orders to be released by Amazon for its tablet PCs to be launched in the...

Industrial-use touch panel maker Transtouch Technology has expanded its production lines to include capacitive touch panels for consumer electronics products and has recently received...

Touch panel makers J Touch and Young Fast Optoelectronics are expected to see their revenues increase substantially in the second half of 2011 due to increasing demand for film-type...

Since the capacity of the top-tier touch panel makers such as TPK Holding and Wintek have all already been booked up, and tablet PC players are turning to smaller touch panel makers...

Overall supply of touch panel materials has seen limited impact from the massive earthquake and tsunami that hit northeastern Japan, as most of the production plants are located in...

Touch panel maker Young Fast Optoelectronics has announced revenues of NT$915 million (US$31.12 million) for February 2011, a decrease of 13.87% on year.

IC design house Egalax_empia Technology (EETI) has seen its shipments of touch panel ICs continue to expand in the first quarter 2011 thanks to strong demand from brand-name tablet...

San Jose, Calif - (Business Wire) - Integrated Device Technology, Inc (IDT), the analog and digital company delivering essential mixed-signal semiconductor solutions, has announced...

In order to achieve its internal goal of shipping 40 million iPad products in 2011, Apple has occupied close to 60% of the global touch panel capacity causing tight supply among Apple's...

Touch panel maker Mildex Optical has announced revenues of NT$93.22 million (US$3.22 million) for January 2011, up 9% sequentially and 62.5% on year.

With technology breakthroughs for one/single glass solutions (OGS) for touch panels expected, OGS touch will become a mainstream technology in 2012, and supply for high-end glass...

Swenc Technology on January 24 announced it will reduce capital by about NT$302 million (US$10.38 million) or by 45% to NT$369 million in order to make-up losses and strengthen its...

Cypress Semiconductor has introduced a new touch component, the TrueTouch controller, that will support pen input on capacitive touch panel.

Due to capacity shortages for capacitive touch panel products 0150 – from touch sensor, binding, thinning to cover lenses – touch panel makers are now actively transforming...

Young Fast Optoelectronics has said that it will report lower-than-expected gross margin for the fourth quarter of 2010 due to worse-than-expected shipments of medium- to large-size...

Major Taiwan-based optical film makers, viewing the trend of capacitive touch technology replacing resistive, especially in handsets, have been preparing for ITO film volume production,...

ITO film maker Innovation and Infinity Group (I&I) is listed on the Taiwan emerging stock market on January 11 and is scheduled to be listed on the mainboard of the Taiwan Stock...
Related photos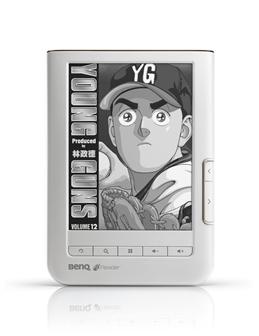 BenQ limited edition nReader Young Guns
Photo: company, Tuesday 27 July 2010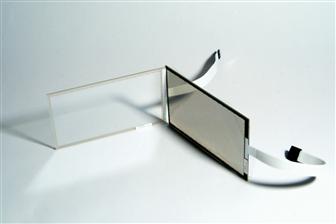 Computex 2009: Higgstec single-layer projected capacitive touch panel
Photo: Company, Thursday 4 June 2009