1317 news items tagged Add-on card
Wincomm has now followed up on its success with the WPE-793 in the digital signage market by releasing the WPE-796. Not only is the new engine box lighter, thinner and more compact,...

Nvidia is set to host its GPU Technology Conference (GTC) for the Asia region in Beijing, China from December 14-15 with company CEO Huang Jen-hsun to participate and unveil the company's...

Jon Peddie Research (JPR) has announced estimated graphics chip shipments and suppliers' market share for the third quarter of 2011.

While Nvidia and AMD are poised to use Taiwan Semiconductor Manufacturing Company's (TSMC's) 28nm technology to produce the GPUs Kepler and Southern Islands respectively, most Taiwan-based...

Jon Peddie Research (JPR) has announced its latest figures on the PC gaming hardware market for the second half of 2011 and forecast to 2014.

Nvidia and Asustek Computer have cooperated to launch ROG MARS II, a top-class graphics card equipped with two Nvidia GeForce GTX 580 GPUs and 3GB GDDR5 memory specifically for professional...

Gigabyte Technology shipped 1.55-1.65 million motherboards and 250,000-320,000 graphics cards in July, each rising by 10-20% on month. The company's July revenues of NT$3.762 billion...

Graphics card manufacturer Leadtek Research has reported a fire at its plant in Chungho, Taipei County (Taiwan). The company said the fire was put out in an hour and no one was injured...

Pure-play foundry Taiwan Semiconductor Manufacturing Company (TSMC) has said that its plans to start commercial production of chips using 28nm process this year remains unchanged...

Despite Nvidia CEO Huang Jen-hsun previously saying that the company is set to announce its new 28nm GPU architecture at the end of 2011 and 22/20nm in 2013, sources from graphics...

Taiwan-based chipset maker VIA Technologies has announced it will sell its shareholdings in S3 Graphics to its affiliate company High Tech Computer (HTC) for US$300 million. The action...

AMD reportedly has completed the tape-out of its next-generation GPU, codenamed Southern Islands, on Taiwan Semiconductor Manufacturing Company's (TSMC) 28nm process with High-k Metal...

Nvidia has announced, at Computex 2011, a new addition to its 3D Vision product family: Nvidia 3D Vision wired glasses. The new glasses make the 3D PC experience more affordable at...

Best Choice Award (known as BC Award), the official selection activity of COMPUTEX TAIPEI is marching toward the 10th anniversary. In this year's contest, BC Award is regarded as...

Prior to Computex 2011, we wanted to get NVIDIA's opinions on a number of topics that affect both them and the industry. So in order to gain insight we sat down and had a conversation...

Sparkle Corp was established as a manufacturer in the professional graphics cards industry more than 30 years ago. Sparkle delivers complete solutions of high-speed performance and...

AMD has introduced the newest generation of professional graphics cards – AMD FirePro V5900 and AMD FirePro V7900 – which the company claim more than double performance...

Nvidia has introduced the GeForce GTX 560 GPU, the latest addition to the company's Fermi architecture-based product family, which brings performance and enhanced features such as...

Jon Peddie Research (JPR) has announced estimated graphics add-in board (AIB) shipments and sales' market share for the first quarter of 2011.

AMD, at Embedded Systems Conference Silicon Valley 2011, introduced the AMD Radeon E6760 embedded discrete graphics processor. Available now, the AMD Radeon E6760 GPU is the first...

AMD has announced the addition of the AMD Radeon HD 6670, HD 6570 and HD 6450 graphics cards to the channel, completing the roll-out of the AMD Radeon HD 6000 family of graphics cards...

Asustek Computer's board of directors on April 20 decided to distribute a dividend per share of NT$16.2 (US$0.56) - NT$14 in cash and NT$2.2 in stock - for 2010 operation.

Taiwan-based industrial PC maker Ibase Technology on April 12 signed an MOU for strategic alliance with Japan-based fellow maker Contec, aiming to combine two sides' complementary...

Nvidia has announced that it is making its 3D Vision video player technology available for free to Web developers, enabling them to easily build websites for streaming high-quality...
Related photos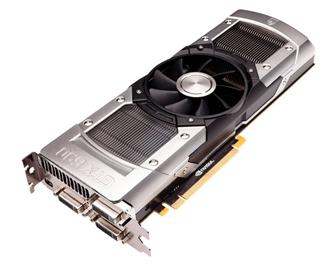 Nvidia GeForce GTX 690 graphics card
Photo: Company, Wednesday 2 May 2012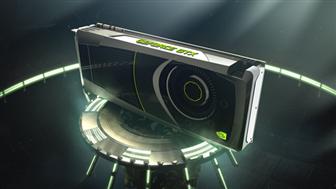 Nvidia GeForce GTX 680 graphics card
Photo: Company, Thursday 29 March 2012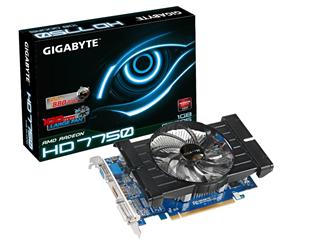 Gigabyte GV-R775OC-1GI graphics card
Photo: Company, Friday 17 February 2012