41 news items tagged 9.7-inch
Samsung Electronics outperformed LG Display to become the top supplier of 9.7-inch flat panels for Apple's iPads in January with shipments totaling 2.45 million units, up from 1.65...

As Apple has scheduled an event on March 7, sources from its upstream supply chain pointed out that the company is expected to launch two iPad 3 models - a 16GB version and 32GB ve...

Shipments of 9.7-inch flat panels for iPads are expected to top over 65 million units in 2012 compared to 48 million units shipped in 2011, DisplaySearch has estimated.

Strong sales of Amazon and Barnes & Noble's 7-inch tablets have strongly boosted the purchasing of 7-inch panel with the related supply volume in November already surpassing that...

Apple has been reportedly controlling iPad 2 panel inventories, which might affect iPad 2 panel shipments for suppliers including Samsung Electronics, LG Display and Chimei Innolux...

US-based tablet PC players Apple has recently canceled its iPad 3 supply schedule for the second half of 2011, forcing other tablet PC brand vendors that are set to launch same-level...

Second-grade 9.7-inch IPS panels, those failing to meet requirements for use to make touch screens for iPad 2, may have been procured by China-based white-box vendors for use in their...

Taipei, Taiwan, May 31, 2011 - First International Computer, Inc. (FIC), a world leader in the design and production of electronic devices today unveiled their first Android tablet,...

LG Display, a supplier of 9.7-inch touch panels with brightness of 380 nits for use in iPad 2, has begun shipping touch panels of the same size but with lower brightness of 200 nits...

Shipments of 9.7-inch iPad panels from LG Display reached 1.5 million units in November 2010, and fellow supplier Samsung Electronics' shipments reached 1.2 million units for the...

Cando, a subsidiary of AU Optronics (AUO), is scheduled to start shipping 9.7-inch touch sensors for Apple's iPad from its newly reformed 4.5G production line in September-October...

Seattle, Jul 01, 2010 (Business Wire) - Amazon.com today introduced the new latest generation Kindle DX and new lower price of US$379, down from US$489, and still with free 3G wireless,...

Samsung Electronics will start volume shipments of 9.7-inch panels for the Apple iPad in July with monthly shipments reaching 300,000-500,000 units, according to market sources.

In addition to its 9.7-inch E-Ink-based e-book reader, Elitegroup Computer Systems (ECS) noted that the company will start mass producing an 8-inch version in September to fulfill...

Shipments of 9.7-inch e-book readers are expected to grow 300-320% on year in 2010 and the surging demand may cause Prime View International (PVI) to face a capacity shortage, according...

Apple reportedly plans to postpone the launch of its tablet PC from an original March launch schedule to the second half of 2010, as the vendor has decided to switch some components...
Related photos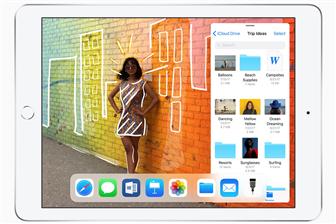 Apple 9.7-inch iPad (2018)
Photo: Company, Friday 30 March 2018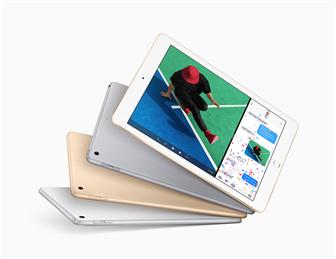 Apple inexpensive 9.7-inch iPad
Photo: Company, Wednesday 22 March 2017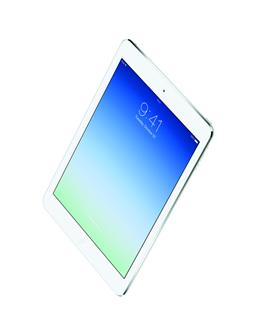 Apple iPad Air tablet
Photo: Company, Wednesday 23 October 2013