16 news items tagged 8.9-inch
Google is likely to announce a partnership with HTC to launch the third-generation Nexus, an 8.9-inch tablet, under Google/HTC dual-brand sale at Google I/O 2014, according to Taiwan-based...

Digitimes Research has learned that Google is set to release at least two Nexus tablets in 2014 with an 8.9-inch model already under development and set to enter mass production in...

The latest market rumors indicate that Amazon is likely to launch a 10.1-inch Kindle Fire in the third quarter, while tentatively suspending the launch of a speculated 8.9-inch mod...

Amazon is likely to change its product roadmap by shifting the display size of its next-generation Kindle Fire to 8.9-inch instead of 10.1-inch as originally planned, according to...

Panel sizes are becoming diverse as Samsung Electronics released its 8.9-inch Galaxy Tab at the end of September, 2011. Sources in the industry said Samsung's move is aimed at differentiating...

Samsung Electronics, on March 23, announced two new sizes for its Galaxy Tab tablet PCs – an 8.9-inch model and a 10.1-inch model – and since Samsung has strong advantages...

Global digital photo frames shipments grew 6.3% on year to 9.1 million units in 2008, with the US being the dominant region of nearly 5.9 million units, according to IDC. The global...

Asustek Computer is expected to launch an 8.9-inch touchscreen netbook Eee PC T91MT around the timeframe of the Microsoft Windows 7 launch, according to sources in the channel. The...

Taiwan-based DMP Electronics has launched a US$100 netbook, the Edubook, that will be shipped to overseas markets in component form to be assembled by partners in other countries...

Asustek Computer has reduce retail prices of its 7-inch and 8.9-inch Eee PCs in an attempt to clear inventory.

Disney Consumer Products (DCP) and Asustek Computer have collaborated to develop the Disney Netpal, a netbook for children.

Asustek Computer has decided to keep its 8.9-inch netbook line instead of the original plan of phasing it out, but only for the procurement market. The company will push 7-inch models...

Netbook vendors are dropping prices of their 8.9-inch netbooks models to clear inventory, and solid state drive-based (SSD-based) models are seeing the sharpest drops, according to...

Asustek Computer will completely phase out its 8.9-inch Eee PC netbooks in 2009 since 10-inch models are becoming the mainstream specification in the market, according to Benson Lin,...

The global netbook market reached a scale of 14 million units in 2008, and with shipments continuing to rise, the scale will reach 25-30 million units in 2009, and 40-45 million units...

Acer is reportedly considering phasing out its consumer 8.9-inch Aspire one in the second quarter of 2009 to make way for the upcoming 10.1-inch model, according to notebook industry...
Related photos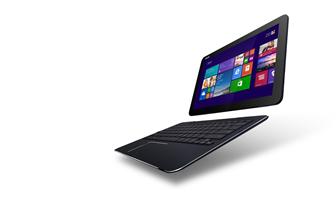 CES 2015: Asustek Transformer Book T300 Chi 2-in-1
Photo: Company, Thursday 8 January 2015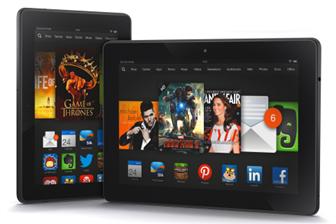 Amazon Kindle Fire HDX tablets
Photo: Company, Tuesday 1 October 2013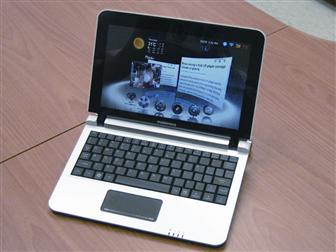 Mobinnova smartbook made by Foxconn Electronics
Photo: Yen-Shyang Hwang, Monday 26 October 2009