1517 news items tagged 2012
TSMC has always been evaluating potential locations for an advanced wafer fab overseas, including the US, but no specific plans have been put in place yet, according to the pure-play...

China-based 3PEAK, a fabless chipmaker specializing in analog ICs, has applied to be listed on the science and technology innovation board (STAR) of China's Shanghai Stock Exchange...

The primary yardstick by which the IC industry measures its technological performance and progress remains Moore's Law that states there is a doubling of the number of transistors...

Taiwan's monitor shipments grew 7.5% on year in the third quarter of 2018 and are expected to continue enjoying a similar level of on-year increase in the fourth quarter, according...

Allegro MicroSystems, which develops high-performance power and sensing semiconductors, has signed a long-term deal with United Microelectronics (UMC) under which UMC will remain...

Semiconductor manufacturers around the world have closed or repurposed 92 wafer fabs from 2009-2017, according to data compiled by IC Insights.

MediaTek is currently a major mobile application processor (AP) supplier in China and is enjoy high shares in the country's smartphone and tablet AP markets; however, lacking clients...

The United States Department of Commerce is expected to soon reveal the preliminary ruling on its second review of anti-dumping and countervailing (AD/CVD) rates on China photovoltaic...

The amount of workers forced to take unpaid leave in Taiwan has now reached 5,437 – the highest since March 2012. In order to prevent the issue from exacerbating Foxconn Electronics...

The US government has finished reviewing tariff rates imposed in 2012 on PV modules imported from China and decided to reduce the anti-dumping rates to an average of 1.82% and anti-subsidization...

The US government has finished reviewing anti-dumping and anti-subsidization tariff rates imposed in 2012 on PV modules imported from China and decided to reduce the former rates...

Driven by government incentives and by falling prices of electricity generated by wind turbines, the global wind industry expanded steadily, and dramatically, from 2004-2012. In 2013,...

Worldwide factory revenues for the high performance computing (HPC) technical server market declined 7.2% to US$10.3 billion for the full year 2013, down from a record US$11.1 billion...

Inventec recorded net profits of NT$6.209 billion (US$208 million) for 2013, hiking 250.79% on year, the company announced at a March 25 investors conference.

Shipments of MediaTek's smartphone solutions are expected to grow at a robust pace in 2014, buoyed by efforts by China-based smartphone vendors to expand overseas sales, and growing...

Global brand motherboard shipments are expected to reach 75 million units in 2013, down slightly from 80 million in 2012, while shipments in China are estimated to fall slightly to...

Global revenues in the power semiconductor business dropped by nearly 16% in 2012 as sluggish consumer demand, falling pricing and other factors conspired to undercut the market,...

In 2012, the Asia Pacific region (APAC) consumption value of LED lamps in general lighting reached US$1.45 billion. The consumption value will increase with strongly rising quantity...

Japan's Panasonic in 2012 remained the top supplier of automotive infotainment systems, putting it at the forefront of the fast-growing market for equipment that delivers information...

Kingston Technology continued to dominate the dedicated DRAM module field in 2012, though the long-time market leader's sales were hit by falling chip prices and a shrinking spot...

Driven by the increased worldwide focus on creating resilient, distributed energy systems, the fuel cell industry is experiencing a modest growth spurt. While the stationary sector...

By 2018, ABI Research expects annual home automation device shipments to exceed 351 million, growing at a CAGR of 78%. ZigBee dominated IEEE 802.15.4 and claimed the top share of...

Wireless technologies like Bluetooth and embedded cellular are accelerating in the vehicle business, with market revenues set to rise by 41% from 2012-2018, according to research...

Smart meters offer an essential piece of the energy management solution for commercial and industrial (C&I) customers, because they enable a timely and accurate exchange of data...

After declining in 2012, the global market for merchant power supplies is forecast to grow by 2.4% in 2013, according to research firm IHS.
Related photos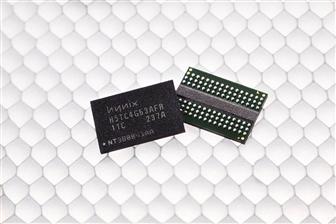 Hynix 20nm 4Gb GDDR3
Photo: Company, Wednesday 19 September 2012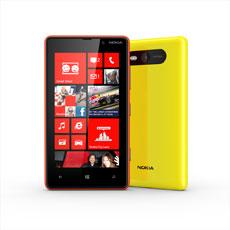 Nokia Lumia 920
Photo: Company, Thursday 6 September 2012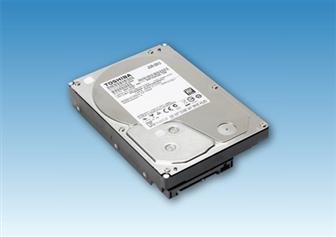 Toshiba 3TB 3.5-inch HDD
Photo: Company, Friday 17 August 2012