While COVID-19 is taking its toll on brick-and-mortar retail around the world, it actually has been fueling a surge in online shopping. Taiwan's largest e-commerce group PChome Online , recently celebrating the 20th anniversary for its PChome Online Shopping platform, has seen its profits double for two consecutive quarters. In its two decades of development, PChome has borne witness to the growth of Taiwan's e-commerce. Joining forces with its most trustworthy partner Chunghwa Telecom IDC, PChome will stay committed to enabling more reliable, convenient and comprehensive services both online and offline while continuing to innovate and expand market footprint to create unparalleled e-commerce success.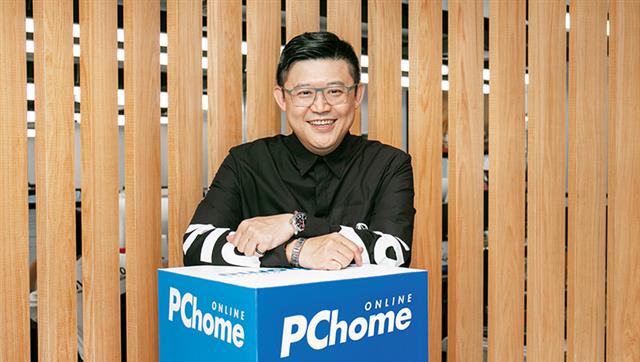 Kevin Tsai, PChome Online Inc. CEO
PChome has pioneered multiple trend-setting e-commerce practices that online shoppers in Taiwan are ever so familiar with - guaranteed 24-hour delivery, installment payment plans by credit cards, one-click return and convenience store pickup and payment. More than that, PChome has played a vital role in shaping Taiwan's vibrant e-commerce scene today. Starting out as an online electronics retailer, PChome has advanced with the times and kept abreast of today's young generation needs. More than half of its shoppers are aged 35 or younger. This goes to show PChome's efforts to target the young and mobile population have continued to generate brilliant results.
Professional server room management service enables premium shopping experience
Looking closely at PChome's e-commerce strategies going forward, one will find that it attaches great importance to high-speed, stable and professional IT infrastructure management capability as it strives to keep up with a diversity of network services and mobile phone apps, so as to be able to provide premium, prompt and instant e-commerce services with the expansion of its service roadmaps. "For example, PChome has conducted the only global Singles' Day online shopping festival in Taiwan for four years in a row. It once set the record of receiving 1,300 orders in a minute," said Kevin Tsai, PChome Online Inc. CEO. He added, "Any operation disruption not only means loss of business but more importantly it also hurts customer satisfaction and worse yet business reputation."
To ensure its server room maintains glitch-free operation, PChome has chosen to work with Taiwan's leading telecom service provider Chunghwa Telecom IDC for years. Chunghwa Telecom IDC has attained multiple certifications both at home and abroad. The server room is equipped with N+1 electrical and mechanical design, dual power source, and diverse telecom paths. In the case of unexpected power failure, large-sized oil tanks allow the backup power system to sustain server room operation for 72 hours without interruption.
Furthermore, server room access is controlled with multi-factor authentication. Chunghwa Telecom IDC's Network Operation Center (NOC) is in charge of 24/7 server room surveillance, guaranteeing the highest level of security. Chunghwa Telecom IDC's reliable services perfectly support PChome's requirements in handling massive data traffic and ensuring information security. They work together to create the ultimate online shopping experience.
Responding to changes with changes, PChome builds up an O2O e-commerce ecosystem
"To an e-commerce operator, each day is full of challenges. On top of all the work that is done at physical retail stores, an e-commerce operator has to efficiently operate an online platform and speed is everything. Each step along the process, such as ordering, warehousing and shipping, has to be done expediently and any of them could be a bottleneck that hinders efficiency," noted Tsai. During the online to offline (O2O) transition, an e-commerce operator has a lot of barriers to overcome. Running its own logistics service and warehouses, PChome is in full control of its parcel delivery operations. Leveraging wireless communication technologies and big data analytics, PChome stays on top of logistics operations and consumer needs. It is expanding the PPoint ecosystem to not only services offered by its subsidiaries but also 180,000 physical retail locations throughout Taiwan, including convenience stores, department stores, electronics and appliance stores, cosmetics stores, drink bars, grocery stores as well as other sales channels. It also plans to make PPoint redeemable for 800 million items sold online in an effort to keep building up the membership economy.
With Chunghwa Telecom IDC's support, PChome is capable of handling the tremendous computing load required for smart warehousing and big data analytics while flexibly and promptly accommodating cabinet expansion and bandwidth adjustment. Chunghwa Telecom IDC also offers colocation Smart Hands services so PChome can save the costs of on-premise manpower and maintenance operations. "In the case of any issue, all it takes is one phone call and Chunghwa Telecom IDC comes to the rescue," said Tsai.
Enjoying success after twenty years of efforts, PChome joins forces with Chunghwa Telecom IDC in marking a new milestone
Extending the e-commerce success established through its 20 years of development, PChome has been targeting markets abroad in recent years with an aim to more comprehensively meet consumer needs. For example, it launched the cross-border e-commerce brand PChomeSEA and overseas purchasing service PChome Bibian in an effort to offer more diverse service platforms and expand its e-commerce footprint. As PChome's most trustworthy partner, an enabler of system computing power and bandwidth, a provider of webcast platforms as well as a protector of e-commerce security, Chunghwa Telecom IDC fully supports PChome's strategic moves, allowing it to focus attention on making innovations and perfecting products and services and to thereby rise up as Taiwan's leader pushing the frontiers of e-commerce and embrace a brighter future.
For more information about IDC, please visit the website. Regarding more IDC article, please visit the website.
DIGITIMES' editorial team was not involved in the creation or production of this content. Companies looking to contribute commercial news or press releases are welcome to contact us.