CIS module maker Asia Tech Image has obtained surging orders with their shipments scheduled until 2022, according to company chairman Robert Lai.
The strong orders are due to sharply increasing global demand for multi-function peripherals (MFPs) amid prevailing remote working and education to cope with the coronavirus pandemic, Lai said. Some clients have even asked Asia Tech to reserve production capacity in 2023, Lai noted.
Asia Tech's CIS modules are widely used in inkjet/laser MFPs, scanners, photocopy machines, cleaning robots and fingerprint recognition. Being a supplier of CIS modules for four of the globally top-5 MFP vendors for long time, Asia Tech has already fully utilized production capacity for CIS modules.
Asia Tech has set up a factory in Myanmar, with the utilization of CIS module production capacity to reach a full level later in the third quarter of 2021, company president Iris Wu noted. Asia Tech's total annual production capacity will increase from 32 million CIS modules at present to 38 million units, with the factory in Myanmar and another in southern China to take up 40% and 60% respectively, Wu indicated.
Asia Tech has reported consolidated revenues of NT$385.8 million (US$13.8 million) for June, increasing 12.37% on month and 4.48% on year, those of NT$1.067 billion for the second quarter of 2021, growing 4.56% on quarter and 5.27% on year, and those of NT$2.087 billion for January-June, rising 15.51% on year.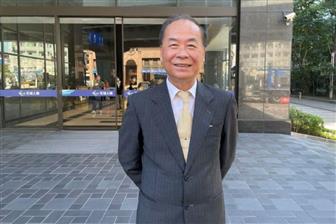 Asia Tech Image chairman Robert Lai
Photo: Jane Wang, Digitimes, July 2021