Following the successful launch of its first-generation Ultra-Low-Voltage 1.2V SPI NOR flash in 2018, Macronix is introducing the second-generation ULV 1.2V SPI NOR flash product line in 2020 to meet the low-power consumption requirements by a diverse range of IoT devices. These low power requirements are arising from a wide range of of wireless communication technologies being designed in, including 5G, Wi-Fi, NB-IoT, and Bluetooth Low Energy (BLE).
This new product line is the result of Macronix's efforts to explore innovative technologies that enable significant improvement on power consumption while maintaining high clock frequencies and data rates. Macronix leveraged its advanced process technology to mark a new market milestone with its ultra-low power consumption product line, pushing applications in smart healthcare and IoT devices a big step forward.
Donald Huang, PhD, director of product marketing at Macronix, expects continued developments of low power consumption applications and continued strong market demand. According to Huang, not only are 1.2V low-voltage designs gaining visibility, but he's seeing robust growth momentum in applications for popular innovations such as automotive electronics, smart IoT, mobile devices and other high-end consumer electronics. Thanks to advances in semiconductor process technology down to the 7-nm node, logic ICs are largely available with 0.9V or lower core voltages. This enables the explosive growth of semiconductor solutions featuring ULV consumption and miniaturized packages.
Consuming 50 percent less power than 1.8V products
With industry leading multi-national brands aggressively driving innovations in smart applications and artificial intelligence (AI) technologies, a plethora of battery-powered and ultra-low power consumption designs are bolstering the popularity of smart healthcare and wearable devices. This trend is also putting memory devices operating at 1.2V at the center of market attention and their demand is rapidly on the rise.
Macronix's second-generation 1.2V SPI NOR flash MX25S-x3F features several important breakthroughs. First, it consumes 50 percent less power than the 1.8V series, which means the deep power down current of MX25S-x3F is reduced to 0.05μA and the active current can be as low as 0.27mA (1 MHz).
Furthermore, because SPI NOR flash is commonly used to store boot code, the speed of code access is acritical consideration. Supporting an impressive 120 MHz clock rate, the MX25S-x3F stands out from the other 1.2V ULV NOR flash products currently on the market.
MX25S-x3F's actual saving in power consumption - combining voltage, current and speed performance - reaches 50 percent compared to the 1.8V series. This is especially significant to battery-powered BLE devices, medical-grade wearable devices and mini-size smart healthcare devices. MX25S-x3F's ticket to wide adoption in mainstream applications will not only be its low voltage but more importantly its ability to maintain an impressive high data rate. Offering the double benefits in power saving and data rate is the purpose of Macronix launching the new 1.2V low-voltage product line.
Enabling simpler system design and better cost advantage
The use of Macronix's 1.2V low-voltage NOR flash eliminates the need for some components due to the use of a standard I/O voltage. Implementing a standard streamlined I/O voltage design presents advantages in cost reduction and design flexibility. It allows a design that works in combination with the MCU, DRAM and multi-axis sensors also operating at low voltages.
New semiconductor processes continue to improve performance and reduce power consumption. To extend battery life for mini-size electronics and to meet the demand for smaller battery size, the industry has started to adopt new technologies such as zinc-air batteries and metal-air batteries, which work at a wider voltage range. Because of this, Macronix's second-generation 1.2V SPI NOR flash covers a wider operating voltage range, from 1.14V to 1.6V to accelerate market adoption of low-voltage products.
Volume production to kick off in second-quarter 2021
Second-generation MX25S is planned with density offerings ranging from 1Mb to 256Mb with an initial focus on low- to mid- density models. Ultra-miniature packages including WLCSP, WSON, USON and SOP, as well as Known Good Die (KGD), for use in MCU SiP designs are available to accommodate diverse application requirements.
Engineering samples of second-generation MX25S were shipped to major customers for design verification beginning in August 2020. Highlighting ultra-low power consumption applications pioneered by smart healthcare and IoT devices, the entire product line will enter volume production in second-quarter 2021. Leveraging its advances in low-voltage process technologies, Macronix will continue to augment its product portfolio of low-voltage and ultra-low power consumption memory, while stepping up efforts to capture new opportunities arising from smart healthcare and smart home applications, and medical-grade wearable devices featuring ultra-high energy efficiency.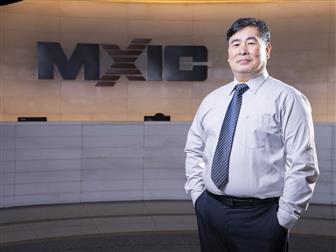 Donald Huang, PhD, director of Product Marketing at Macronix
DIGITIMES' editorial team was not involved in the creation or production of this content. Companies looking to contribute commercial news or press releases are welcome to contact us.