ZNT-Richter is a global IT company. In the past 30+ years, ZNT has successfully developed software solutions suitable for the manufacturing industry to help customers improve production processes and product quality.
In an interview conducted during the 2020 China International Industry Fair CIIF, Bernhard Marsoner, CEO, ZNT (Zentren fur Neue Technologien GmbH), and Aaron Chou, ZNT's general manager of Greater China, talked about the current pandemic-affected global environment, and prospects and challenges in the field of advanced industrial automation.
Q: The term "digitalization" is no stranger to the construction of smart factories. Especially during this epidemic manufacturing companies are facing both challenges and opportunities. How does ZNT help customers to accelerate their digital transformation in manufacturing?
A: We see two major challenges. First product life cycles get shorter and shorter. Thus, manufacturing companies are forced to introduce new products quicker while achieving a high-quality production in a shorter time. To achieve this, a lot of data is needed and operator influence on production quality like setting the wrong recipe on a machine or recording wrong data must be eliminated.
Second products are supposed to become cheaper while margin shall grow. The only way to achieve this is Smart Manufacturing with a high level of automation. Smart Manufacturing enables for more individualized and stable production while reducing cost and increasing efficiency. Automation drives automatic decisions to eliminate manual errors and provides automated traceability and high data quality with feedback loops to Design. This leads to a closed loop manufacturing approach which in turn speeds up new product introductions.
The outbreak of the epidemic at the beginning of this year showed clearly that highly automated lights out factories were by far less affected than factories relying on workers on the shop floor.
Since the promotion of industry 4.0 about seven years ago to the promotion of General Factory Automation in China, ZNT helped many customers in the semiconductor, solar energy, electronics, medical device and other high tech industries to adopt ZNT solutions for automating their factory and we still continue to upgrade them. Especially global customers appreciate and benefit from the professional level of ZNT in equipment automation solutions and MES consultant services while assisting them in their digital transformation strategy to introduce Smart Manufacturing.
Many customers therefore can't get around implementing a forward looking platform-based solution with the flexibility and convenience of high configurability to speed up their automation process. With our global team we can deliver our projects in time, in budget and in quality.
Q: Manufacturers who restarted after the epidemic are bound to face the challenges, including adjust the work patterns, environment and processes to ensure the health and safety of employees. How does ZNT help customers quantifying the benefits of automation and reduce risks after restart?
A: Several investigations and analysis conducted within mid to large companies showed that following benefits can be achieved by adopting automation on the whole plant: increase of product quality by 2-5 times, increase of production efficiency by 40-70%, increase of equipment utilization rate by 2-3 times, reduction of production cycle times by 30-60%, and increase of working ability of engineers by 3-35 times.
From the perspective of lights out factories, the meaning of automation is to be responsible for replacing human and manual judgment. Through digitalization, informatization and intellectualization, judgment and automatic production are similar to those of auto driving. Therefore, under the general trend of intelligent manufacturing, many harmful factors to human beings in many factories will definitely disappear in intelligent factories.
While having less workers on the shop floor and having a system that assigns tasks to workers rather than the other way round, providing a safe environment including social distancing gets far easier. From a central control station you can steer all activities in the factory.
Q: The Process Automation Control (PAC) product is a powerful and open platform, which is widely used in semiconductor, photovoltaic, electronic manufacturing, medical device and other high-tech industries. From the field level to the monitoring and analysis level, how to effectively organize, track and seamlessly integrate with the subsystems when facing huge data, ensure the stability of the large-scale machine system operation at the factory side, and effectively reduce the control and management cost? And how to connect big data to collect and analyze production information to obtain the possibility of predictive maintenance and prevention of unexpected downtime?
A: We see a clear trend in IT departments responsible for maintaining MES systems in multi-site deployments to move MES to the cloud. From their perspective they can heavily reduce cost in maintaining a single solution deployed to several sites. But from an operational side, especially in automated environments, it is very important that the MES together with automation can be adapted very quickly and is highly available.
PAC helps to achieve both while running close to the equipment, similar to edge computing. It allows for data buffering while the connection to the MES is temporarily not available. It reduces traffic due to consolidating and if required aggregating data from the equipment before sending them to other systems. It decouples equipment specific logic form central logic required in the MES. This allows an uninterrupted intercommunication between systems in the intelligent factory, error-free and fully automated. In addition, PAC supports an easy, flexible and quick adaption to new demands while still running the MES in a central environment and reducing the impact of changes to other system to a minimum. The flexible configuration platform allows production to deploy ahead of time and respond quickly. When the production line changes the demand, it allows flexible adjustment, and the work assignment to the equipment is more accurate and in place. With our professional consultants we provide the required advice for architecting and implementing the right software solution.
Q: SEMI recently disclosed that the fab equipment expenditures in 2021 will hit a record high of US$70 billion. This is the second time it has revised next year's estimates. It is optimistic that this year's fab equipment expenditures will turn from negative to positive 6% to US$59.6 billion. The advanced manufacturing process of fabs and the heavy investment in the China market will increase by 13% in 2021. China is actively investing in foundry and memory, driving its equipment expenditure to the top in 2020 and 2021. Could you please talk about the future expectation and layout of ZNT in the Greater China market? How do you ensure success in your projects while scaling up your company?
A: Under the threat of epidemic situation and the current global economic and political uncertainties it is an indisputable fact that the supply chain established by semiconductor and its related industries is one of the decisive factors. With the rapid development of semiconductor in personal consumer goods, scientific and technological products, automobile components, military science and technology, national defense and military industry, aerospace and aviation, the professional level has been incomparable.
In the foreseeable future, the global or Asia Pacific strategic layout will definitely take semiconductor and its supply chain as strategic industries. Therefore, the global layout has always been an important part of ZNT's strategy, while Europe, America and Asia are also different. There is a common ground behind the different layouts, which is sustainable development. Five years ago, it began to grow at a 10% annual growth rate in China. It is estimated that the momentum will continue for a while. Not only in China, but also in the whole Asia Pacific area.
ZNT will maintain the position of continuous investment promotion focusing on its strength following this economic global trend. The offices in Singapore, Malaysia and Shanghai are still expanding. For ZNT, customer satisfaction is and remains the number one criterion for success and growth. Therefore, we are not only looking at specific skills of our employees, but also on their ability to take responsibility. Our experience shows that rushing in the design and creating quick and dirty solutions doesn't pay off at the end. The Implementation Methodology we are applying for projects is targeted to create solid and long-term maintainable solutions where the customer even can take over own responsibility through our enablement approach. We do not only fish for our customers, but we teach them how to fish.
Q: The level of digitalization of China's industry is only about half that of developed countries such as the United States; and the current "new infrastructure" in China is great significance to the domestic economy. It is planned to adopt a new generation of ICT and 5G technology, to interconnect people, machines, and things, to links of all elements, to improve the entire industry chain efficiency, to accelerate industrial transformation, and promote industrial upgrade. In your opinion, how does ZNT and its partners in the future participate more deeply in the industrial upgrading and transformation of Chinese local market? What kind of enabling role could ZNT play?
A: The China Gov new infrastructure strategy has standardized 5G, IoT and other technologies enabling national economic growth. This does not only have an impact on the manufacturing industry, construction industry, science and technology industry, but especially semiconductors and other IT based industries will see more and more demand for software and hardware allowing them to support such strategy.
ZNT's PAC platform, partner MES solutions and professional consultants address the need of an accelerated industrial transformation - as we have been doing for more than 30 years now and long before I4.0 and IoT - enabling Chinese local markets to upgrade and grow.
With the nationwide coverage of partners, we can provide close local support and service to customers, which does not only improve the service scope, but also the performance of local service with the largest support of flexible customization. At present, in addition to the global cooperation network with Siemens and tight cooperation with Siemens partners, having sales and implementation teams in individual regions is a key goal for us to ensure our continuous support to our valued customers. With this approach and our general company philosophy and outstanding products we are aiming for a very satisfied smile on our customer's faces.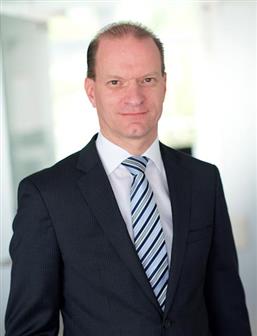 ZNT CEO Bernhard Marsoner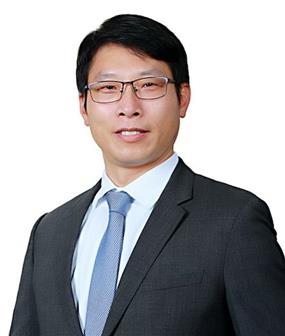 Aaron Chou, ZNT's general manager of Greater China
Photos: Company
DIGITIMES' editorial team was not involved in the creation or production of this content. Companies looking to contribute commercial news or press releases are welcome to contact us.