233 news items tagged automation
Taiwan-based Kenmec Mechanical Engineering, dedicated to smart automation, logistics and storage systems as well as datacenter liquid cooling solutions, is expected to see its shipments...

Digital transformation of the manufacturing sector driven by Industrial Internet of Things (IIoT) and autonomous driving enabled by Internet of Vehicles (IoV) are key focus areas...

PCB manufacturers have seen the visibility of orders for automotive electronics applications extended to at least 4-5 months, but labor shortages may dent their actual shipments,...

ASE Group will complete the establishment of its 18th smart factory by the end of this year, with plans to build seven more intelligent plants in 2021, according to company COO Tien...

Even with the birth of quantum computers, instruments for data collection and measurement will still need semiconductor components and Taiwan's ICT industry should see how they can...

Taiwan-based Powertech Technology (PTI) is one of the world's top OSATs with major backend orders from non-Korean memory vendors. PTI has just completed a top management shakeup after...

China is stepping up the development of homegrown EDA (electronic design automation) software and systems as part of its efforts to boost self-sufficiency in semiconductor, and many...

Taiwan-based automation equipment maker Symtek Automation Asia saw its October revenues shoot up 177.55% on year to NT$307 million (US$10.75 million), thanks to shipments to clients...

Automotive PCB specialist Chin-Poon Industrial has seen demand start picking up, and expects a recovery in global auto market to push up its shipments in 2021.

Backend house ASE Technology has announced plans to recruit over 3,000 engineers and technicians for its factory complex in Kaohsiung, southern Taiwan seeking to better meet robust...

Dialog Semiconductor has announced the launch of its SmartServer IoT partner program, which gives system integrators and OEM solutions providers access to the company's edge server...

Demand for industrial automation and smart manufacturing in Vietnam has been growing fast due to surging foreign investment in the country's manufacturing sector, according to industry...

Pegatron will double its efforts to accelerate production automation while improving its recruitment process to avoid a repeat of a mistake of misemploying student workers at its...

Techman Robot under the Quanta Computer Group has seen its collaborative robots enter the supply chain of a leading automaker in Japan to support its next-generation smart inspection...

Taiwan's PCB equipment makers including C Sun and Symtek Automation Asia are poised to embrace strong growth momentum as many PCB and IC substrate makers are keenly expanding capacities...

Global robotic process automation (RPA) software revenues are projected to reach US$1.89 billion in 2021, an increase of 19.5% from 2020, according to Gartner. Despite economic pressures...

PCB equipment supplier Symtek Automation Asia (SAA) expects higher sales in second-half 2020 than in first-half 2020, with even brighter market prospect for 2021.

ZNT-Richter is a global IT company. In the past 30+ years, ZNT has successfully developed software solutions suitable for the manufacturing industry to help customers improve production...

Nuvoton Technology has announced the acquisition of Panasonic's semiconductor business, including 100% of Panasonic Semiconductor Solutions (PSCS), equipment and inventories of Panasonic...

Global spending on artificial intelligence (AI) is forecast to double over the next four years, growing from US$50.1 billion in 2020 to more than US$110 billion in 2024, according...

Taiwan Automation Intelligence and Robotics Association (TAIROA) has established a platform bringing together system integrators from different sectors in a bid to improve service...

Taiwan-based PCB makers, now having over 60% of their production capacity in China, are feeling more pressure to relocate their production plants out of the wolrld's factory amid...

TSMC has developed what the company claims is the world's first environmental-friendly "dry-clean technique for EUV mask" to replace the traditional clean process.

Chroma Ate, which provides integrated and customized solutions for test and measurement instruments, has reported net profits increased 24% sequentially to NT$580 million (US$19.8...

PCB manufacturer Tripod Technology has reportedly cut into the supply chain for Apple's upcoming mini LED-backlit iPads and MacBooks and will offer super-thin rigid boards for the...
Related photos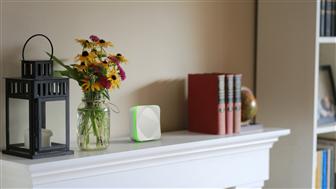 Acer Air Monitor
Photo: Company, Friday 3 March 2017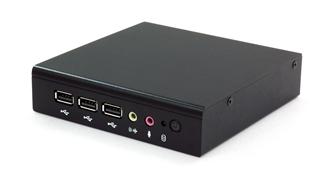 VIA ARTiGO A900 Android system
Photo: Company, Wednesday 24 September 2014
Related news around the web