DDTMAP Technology, a Taiwan-based developer of applications of AR, VR and human-machine interaction technologies, will launch WebAR web-based AR platform for simulating spatial placements of furniture to help consumers choose items that can match their home decor, according to company founder and CEO Chen Si-chia.
WebAR, set to be launched April 1, features integration of furniture catalogs, reality fitting of chosen items, and online ordering and payments, Chen said.
The platform saves users from the hassles of having to visit physical furniture stores and measure dimensions of desired furniture pieces, and the items purchased from physical stores may turn out to be wrong choice after they are delivered, Chen indicated, adding that WebAR is developed to solve such problems.
AR-enabled apps have been developed by others, such as IKEA, to serve similar purposes, but the downloading of large volumes of furniture catalogs every time an app opens is usually a long wait for users, Chen said, adding that is why DDTMAP has developed a web-based platform.
WebAR can also help interior decoration designers quickly change furniture pieces, saving at least 80% of time usually spent on communication with clients, Chen indicated. WebAR can also help furniture vendors manage and analyze business operations, and help furniture stores reduce costs by minimizing exhibition space and inventory, Chen noted.
Specifically for WebAR, DDTMAP has talked with target partners including furniture stores, interior decoration designers and project undertakers, real estate developers, with many of them willing for cooperation, Chen said.
Viewing that painting and artwork are important elements of interior decoration, DDTMAP plans to incorporate items of painting and artwork into WebAR, Chen said. DDTMAP has cooperated with National Taiwan University of Arts to provide a platform for the university's teachers and students to sell self-made work at self-set prices, Chen noted.
DDTMAP will tap the markets in Japan, South Korea and Southeast Asia, Chen noted, adding WebAR is equipped with a function of translating basic information of the vendors' furniture pieces into English, Japanese, Korean, Vietnamese, Indonesian and Filipino, Chen indicated.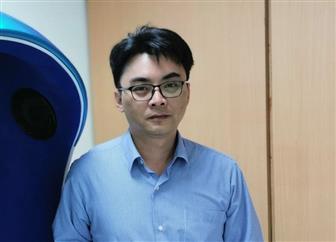 DDTMAP Technology founder and CEO Chen Si-chia
Photo: Vincent Mao, Digitimes, March 2020