Taiwan-based startup La Vida Tec has established WaCare medical care social network to connect individuals and their families with health care professionals to promote personalized preventive medicine, according company CEO Pan Ren-hao.
WaCare integrates government open health data, personal medical records, and personal health data collected from smart wearables, and uses AI-based inference engine, machine learning algorithms, natural language analysis and big data to predict health risks and automatically send warning to facilitate individuals' online consulting with health care professionals, Pan said. All personal data are encrypted using RSA algorithm and based on AES (advanced encryption standard) for information security, Pan added.
WaCare plays active roles helping medical practitioners, mainly doctors, pharmacists and senior nurses, advertise their online consulting services, and they set their own consulting fees, samll portions of whicn are shared by WaCare, Pan noted.
WaCare is extending health care to about 40 communities in remote areas around Taiwan by having doctors, pharmacists and medical experts provide online educational courses concerning health care for fees that they set. These courses will also help them provide online consulting services.
La Vida Tec has raised venture capital investment of over NT$40 million (US$1.32 million) and hopes to obtain NT$45 million in C-round fundraising in 2020, Pan said, adding the company plans to tap markets in the Southeast Asia in 2021, with overseas Chinese to be target users.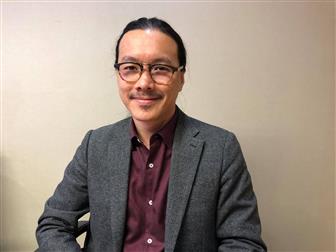 La Vida Tec CEO Pan Ren-hao
Photo: Mark Tsai, Digitimes, December 2019